It's hard not to notice the weather when you essentially live outside like we do at camp. We're cool in the mornings and hot in the early afternoons, at least until a late afternoon thunderstorm cools everything down again. Today, this pattern matched perfectly with our low of 63 and high of 81 degrees, and a brief shower at 7pm. There's no need to control the climate or condition the air here. Instead we are immersed in whatever the weather brings, up close to the early morning fog, warming in the sun all day, running through the rain, and filling our lungs with the cool nighttime smells of the forest. There's plenty of shade at Rockbrook too, from the mature trees all around, to the covered arena at the riding center. Even when other areas are baking in the summer heat, we ordinarily have ideal weather for camp.
Today was no exception, as we launched into a new rotation of camp activities. All of the girls scurried off to their activity areas to begin exploring a new craft, sport or adventure activity. The riding center hosted 5 different lesson groups simultaneously. Boots and saddles were moving! Out in the woods behind the gym, other groups of girls were snapping on different helmets to go climbing on our Alpine Tower. This 50-foot challenge course tower has dozens of routes to the top, each with a different climbing puzzle to solve. The girls were shooting archery, and taking aim down at the riflery range. They were hitting tennis balls on the courts, and cutting wood in the woodshop. Both pottery studios kept girls busy with clay, the Curosty weaving cabin with yarns, and the Hobby Nook cabin with paints and brushes. High above, girls zoomed by on the zipline course screaming with delight.
A day at camp is like that. Groups of girls are doing things together, counselors and instructors by their side, everyone chatting and enjoying each other's company. They're active! They're concentrating and paying attention to new things. They're challenging themselves physically. They're exploring their own creativity. They're outside! They're smiling and laughing! They're sharing experiences and building friendships. Taken together, it's astonishing how much goes on.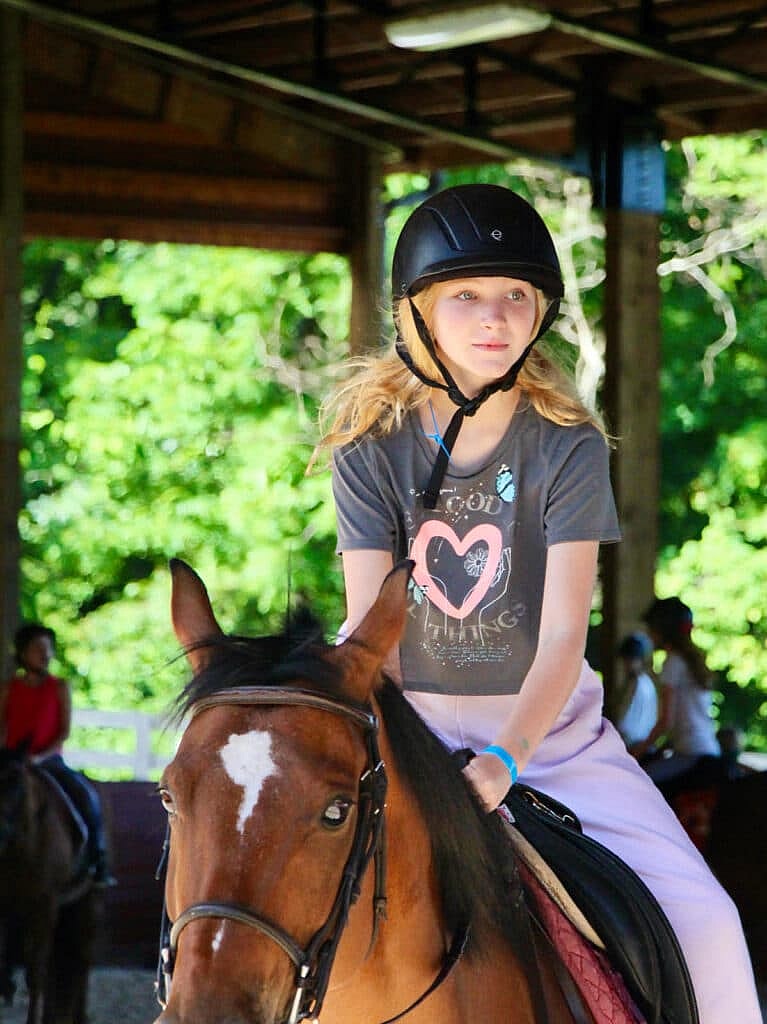 Several trips left camp today as well. There was a day hike to a waterfall in the Pisgah Forest where the girls could splash around in the pool below. A group of kayakers ran a section of the French Broad River, and another group hiked to a high-altitude fire tower to catch the amazing view of the Blue Ridge Mountains up there. This week there will be a backpacking trip, whitewater rafting trips, and canoeing overnight trip, and a rock climbing trip as well. There's adventure in the mix too!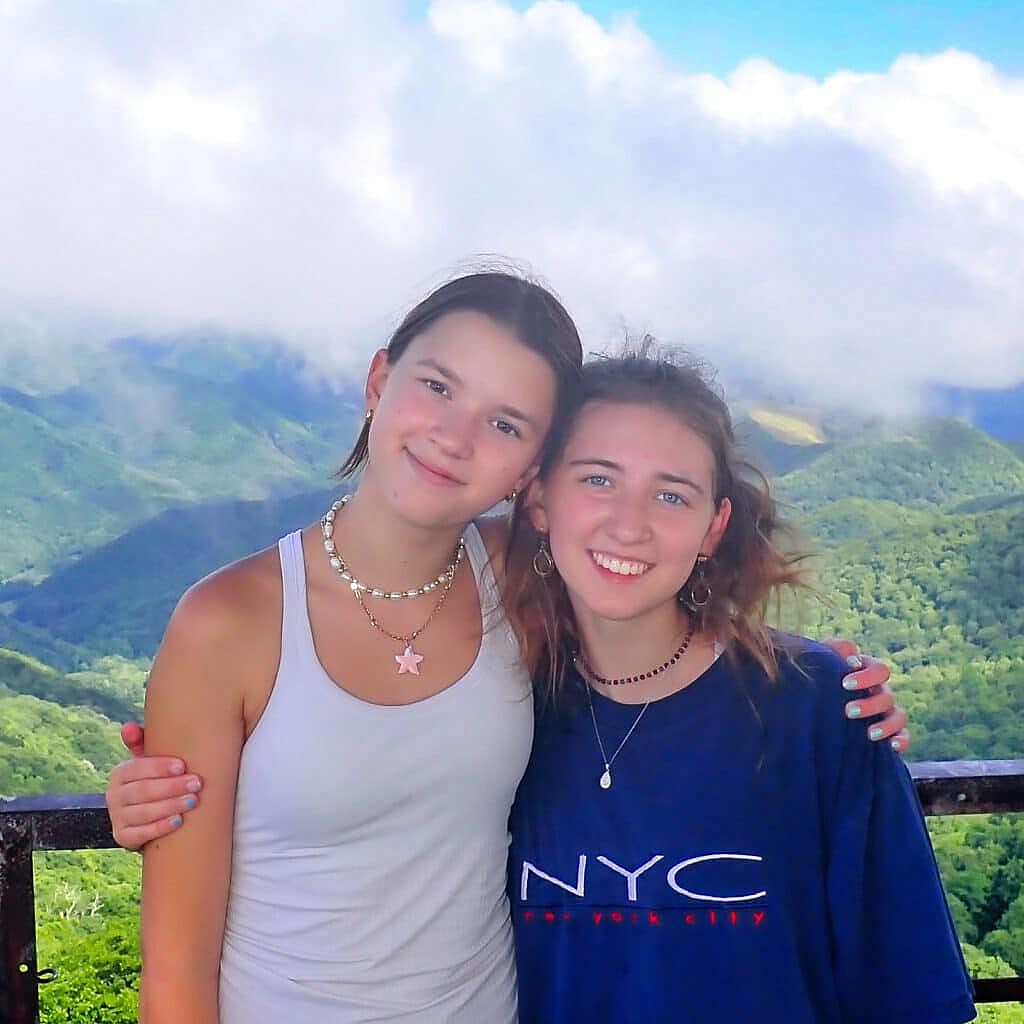 Sunny Days like this also inspire more girls to take advantage of the lake during their free times before lunch and dinner. We open the lake for these "free swim" periods, and while there's always a few girls who "love the lake," nice weather bring more of a crowd. The water slide, which is also open during free swim times, is a wild thrill that for some becomes a habit. "I have to ride the slide everyday!" one camper claimed. The new lakeside dock has become a popular sunny hang out spot, just as the many floating tubes are ways to catch some rays at the lake. Some girls will be swimming "Mermaid Laps" (swim enough and win a trip to Dolly's!), while others do tricks off the diving board. The lake is a social place offering just the right balance of relaxation and active fun.
With this wonderful day at camp, we're off to a splendid start of the week. The girls are finding their way, learning and growing with each step, all while having a great time together.