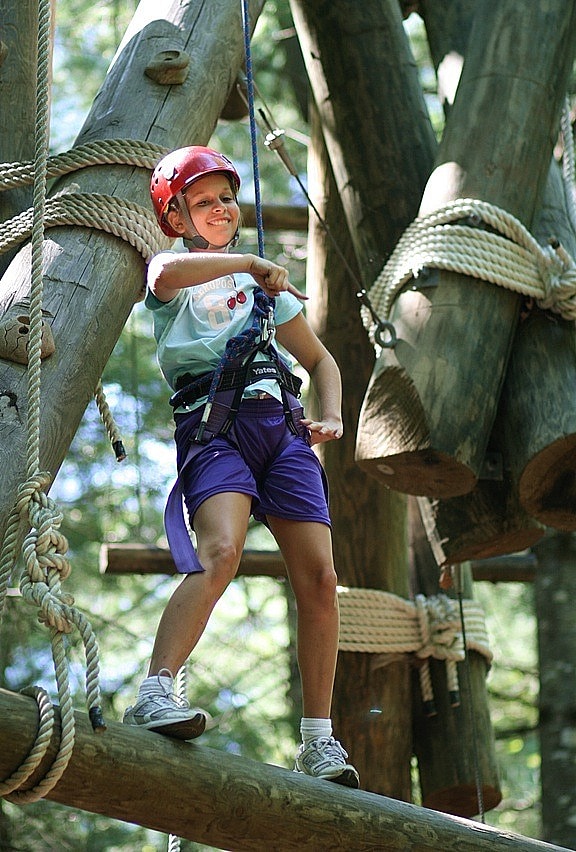 "Does Rockbrook have a ropes course?"
Yes, we have an Alpine Tower. This is a special challenge course camp structure that combines both low ropes course elements and really cool high ropes course events. If you haven't seen one of these, they are amazing. From this photo you can see a little that they are made of huge telephone poles bolted and lashed together in the shape of two inverted pyramids. This allows the youth girls to climb up three different sides, swing on ropes, balance on logs, scramble up cargo nets, and pull up on all sorts of climbing holds. There's the "corporate ladder," the "missing link," the "swinging logs," and the "bump out" to name just a few of the ropes course climbing elements on the Tower. You can imagine how popular climbing is at camp, and with all these different ways to climb, girls can come back all the time and have something new to try.
P.S. Did you know Rockbrook's Alpine Tower is unique among youth camps because it is the only one with a roof?!