Did you know that before Rockbrook was a summer camp it was well known in the area as a working farm? Henry P. Clarke, the father of Nancy Carrier, camp founder, was a well respected farmer in Brevard. After doing some research we have found that Mr. Clarke bred chickens, shorthorn cattle and even raised dogs. There was a large garden plot, muscadine grape vines and a dairy that was run by a family member of Mr. Clarke. When Rockbrook was founded in 1921 the farm provided all of the food and meat for the whole camp!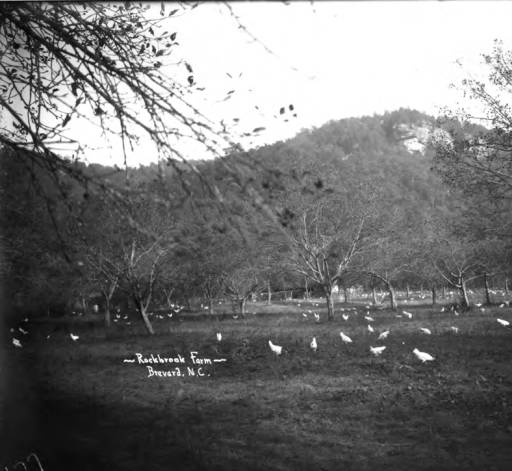 The chicken yard at Rockbrook Farm
While researching the history of the farm, we came across Mr. Clarke's name in several publications. We learned that Mr. Clarke operated a kennel called Brevard Kennel. Here is a snippet from The Field Dog Book:
We also discovered an interesting advertisement in the back of The Country Gentlemen Magazine for Rockbrook Farms Shorthorn Cattle. Check out the ad as well as a birthing record of two of the cows Lady Mell and Minerva.
It is clear that Mr. Clarke was a man of many talents! In our next blog we will share a great article about Mr. Clarke "saving the farming season" with his new modern tractor.