Like a lot of the country, Rockbrook Camp staff members have been fighting bitterly cold temperatures and LOTS of snow! Right here in Brevard, we are currently experiencing negative degree wind chill temperatures and think this is crazy. However, we have been hearing from our fantastic staff members braving the elements. From what we gather, they are some tough ladies to be finishing up exams and traveling home in that weather. Keep the pictures coming ladies!
Our wonderful Mountaineer counselors up at Appalachian State University in Boone, North Carolina may have experienced the worst of it. They have been getting snow almost every day for weeks and some students are even having to take exams late. We wish Paige Salsman, Grayson Randall, Ashley Harris, and Nicole Lankford the best of luck in those elements!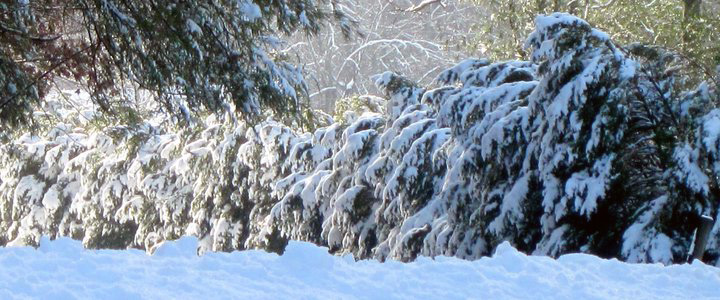 Our year round staff have been enjoying the beautiful snow here in Brevard and braving the roads and cold to get some fabulous pictures. Mandy ventured into the Pisgah Forest to get some great shots. Enjoy!