Just down the road from Rockbrook is a wonderful family farm called the Pucker Up Berry Farm, also known as the "PUB Farm." It's owned and cared for by our friends Wendy and Eric Manner. The farm specializes in high antioxidant fruits and berries like elderberries, blueberries and blackberries. It also grows all sorts of flowers and vegetables.
The Rockbrook Juniors take a trip to the PUB Farm during their session of camp. It's a chance to learn about the plants and animals there and to enjoy the environment. Counselor Lauren Plowden went with a recent group and wrote this account.
"When my campers heard the announcement that we would be skipping rest hour and taking a trip off campus, screams filled the room. As a Junior Counselor at RBC, I have the privilege of taking my cabin to Pucker Up Berry Farm.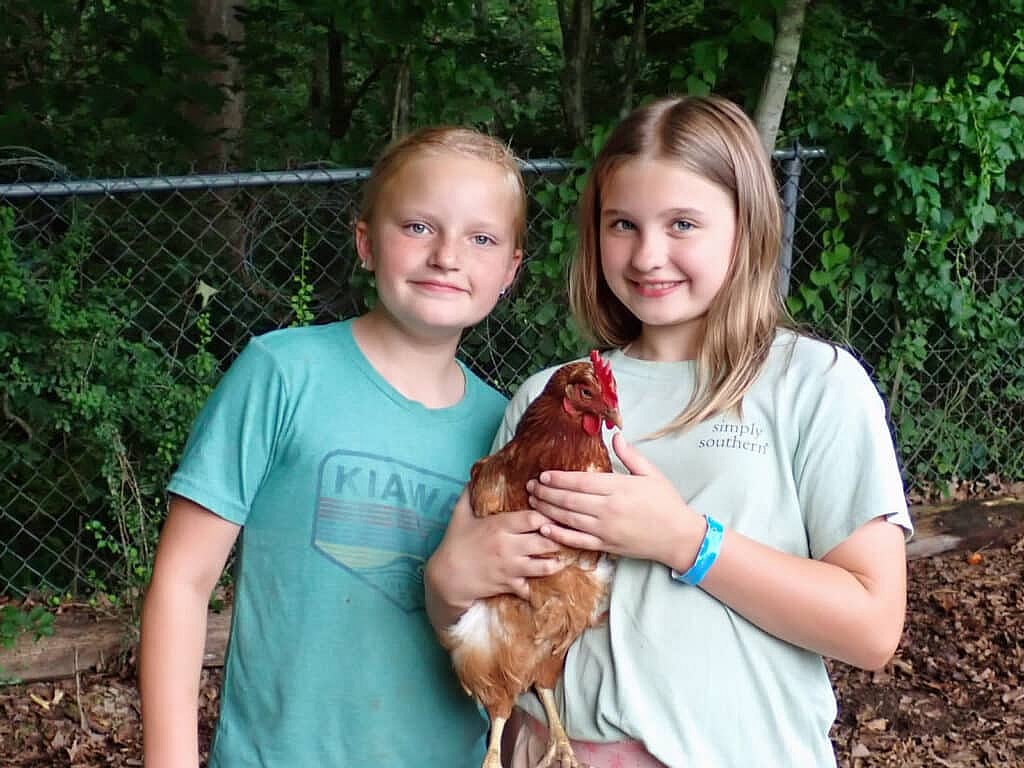 This farm is located at the bottom of Becky Mountain and is home to lots of chickens, bunnies, exotic wildflowers, and berry orchards. It's essential that our campers have the opportunity to explore nature in ways they maybe wouldn't be able to at home. At the farm, campers can choose to hold the animals such as bunnies or chickens, sample some growing blueberries and enjoy the wildlife the heart of the wooded mountain has to offer.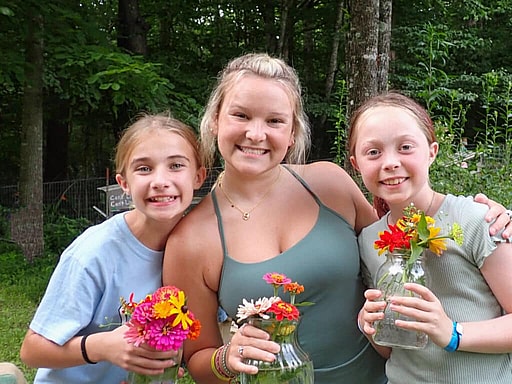 Every child has the chance to build their own bouquet of wildflowers which we then bring back to camp and use as centerpieces in our dining hall. Bouquet making is a wonderful part of the trip and allows me and the juniors to dive into creativity, colors, and gardening.
My favorite part of the trip was exploring nature with my awesome campers in Junior 5 and seeing them try new things. Of course this trip wouldn't be complete without a trip to Dolly's Dairy Bar. We filled our stomachs up with yummy ice cream and sang camp songs all the way home on our hot 80 degree July day. Days at camp are never the same and you never quite know what surprises are in store for our campers!"