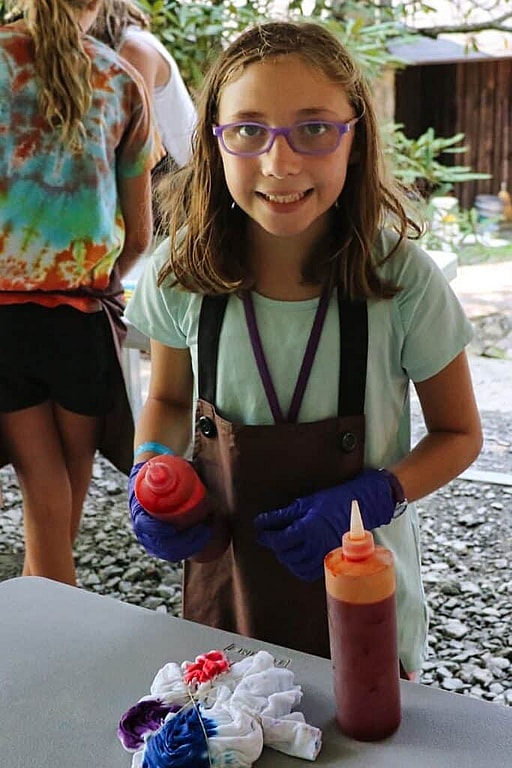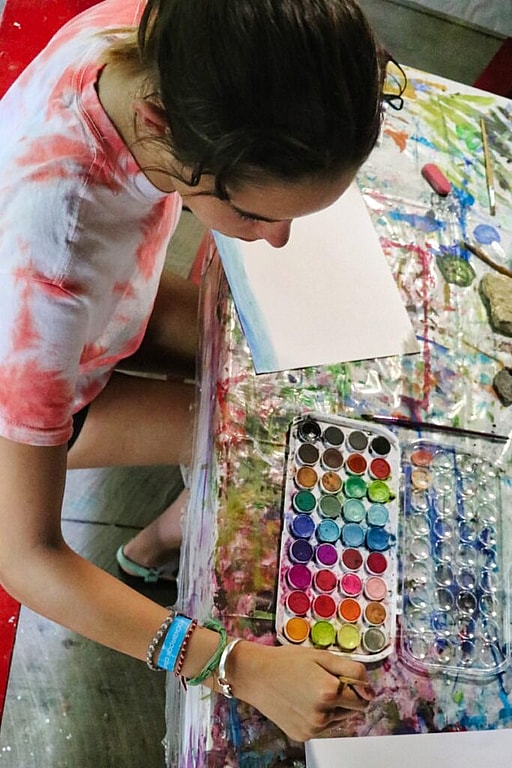 Why be a junior counselor? This is a question I have heard many times, especially from counselors on other lines who are accustomed to living with Rockbrook's older campers. I've considered the question many times through the summer.
Recently, one of my former campers from earlier in the summer wrote me a letter, updating me on her post-camp life and asking how the rest of my summer had gone. "Dear Ellie," she wrote on the envelope, continuing the rest of her sweet notes inside. She wrote about how much she missed me, and asked me to say hello to some of the other counselors she had bonded with throughout her session. The love that this camper expressed for her counselors (many of which were not even in her cabin) is a true testament to how the Junior Line really becomes a family.
The phrase "it takes a village to raise a child" comes to mind often on the Junior Line where cabins up on the top of the hill go on exciting adventures together, support each other, and share in each other's triumphs and joy. We clean cabins together, swim together, and laugh together.
Living with our youngest campers is truly, in my opinion, the most rewarding experience one can have at camp. Many of our Juniors are coming to camp for the first time ever. They're embarking on a huge journey, and being part of that first step is an incredible privilege. Although I'm not a parent myself, I like to imagine that there's a lot in common; I'm introducing my girls to my favorite place in the world and helping them turn Rockbrook into their home away from home.
Junior counselors experience Rockbrook like no other counselors. I'm constantly looking at Rockbrook through fresh eyes, sharing my campers' new experiences and sharing their unbridled joy. I dance when we get to go to Dolly's, scream with laughter when someone drops a meatball on the ground, and shed a happy, heartwarming tear when I watch my girls reunite with their parents at the end of the session.
So why be a junior counselor? Because the juniors love like no other campers do. They love their new cabin mates, their new adventures, and their counselors who help make it all happen. They especially love Felix, the camp dog. Being a junior counselor is full of ice cream, hair braiding, and watching groups of girls become sisters — I wouldn't change it for the world.
—Ellie Culin, Junior Line Head