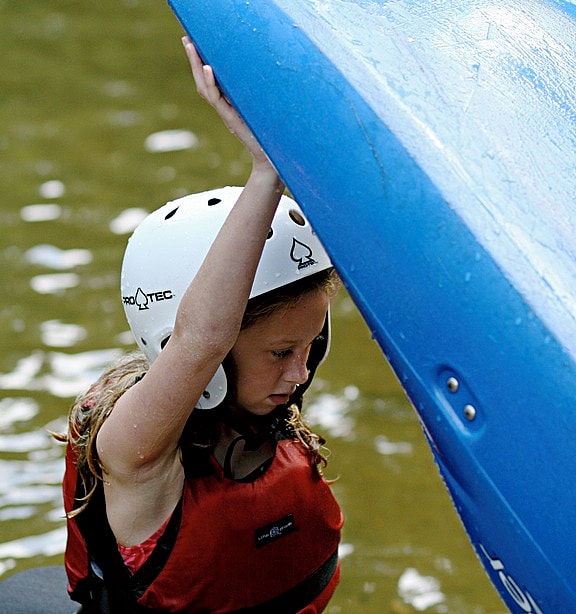 Whitewater kayaking is really catching on with the kids at Rockbook, and not just with our Seniors. Our Middlers, kids in the 5th or 6th grade, are also excited about kayaking.
You might think that is a little young to start such a technical sport, but the camp girls are usually quick to catch on to what's involved. They learn about the equipment and basic techniques in the Rockbrook lake, and when ready, then move to one of the local rivers.
Even on the Rockbrook Camp property, there is a short section of the French Broad river that provides a great teaching rapid. It's a nice cove of the river perfect for learning to ferry, peel out, and catch an eddy— three important kayaking maneuvers. Next stop? The Green, the Tuckaseegee, and the Nantahala rivers!