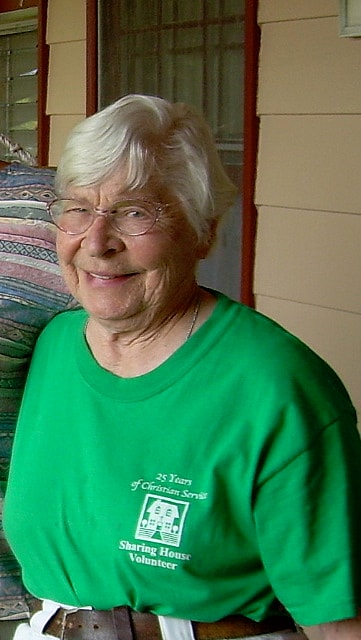 It is with great sadness we report the passing of Rockbrook Alumna Ellen Lensing. Ellen passed away on June 22 at the age of 92. Phyllis Shaw sent us a beautiful email that captures the spirit of Ellen:
"I am very sorry to report the passing of Ellen Lensing, age 92, last night June 22. Her passing is truly the end of an era for my generation of Rockbrookers. None of us feels old enough to be the front line!
Ellen worked with Jerky in the office and was a counselor on senior line. I have known her since I was 16 years old. She lived a remarkable life of teaching (she had a PhD in business), mentoring, serving others, traveling all over the world, camping, hiking, etc. Finally at age 89, she decided not to get ON her roof to clean her gutters!
Her health declined in very recent years prior to her moving to Milwaukee to live with her sister two years ago. She was a remarkable embodiment of the Spirit of Rockbrook. We will miss her dearly and remember her always."