Since the founding of Rockbrook in 1921, Horseback Riding has been a perennial favorite for many of our campers. Our program is based on the forward seat style of riding and we have always had horses and instructors to work with all skill levels. In a Rockbrook catalog from 1926 the Horseback Riding program is a featured activity. Here is an excerpt:
"A string of well broken horses affords every girl an opportunity to enjoy this wholesome sport. In an enclosed field each camper is instructed by experts in the arts of horsemanship. She is taught how to bridle, saddle and mount a horse; how to care for it on trip; how to feed and groom her mount as well as how to ride gracefully and securely."
Here is another featured comment of the 1926 catalog:
"The horse show of Event Week attracts spectators from the neighboring country and cities and Rockbrook has been referred to as "The Camp where the girls are taught to ride so well."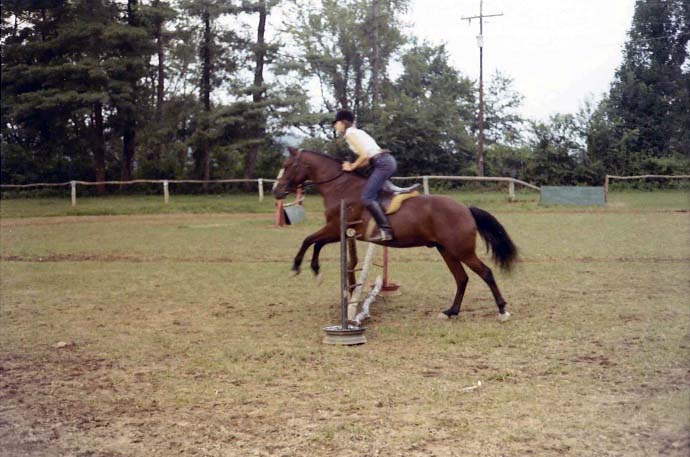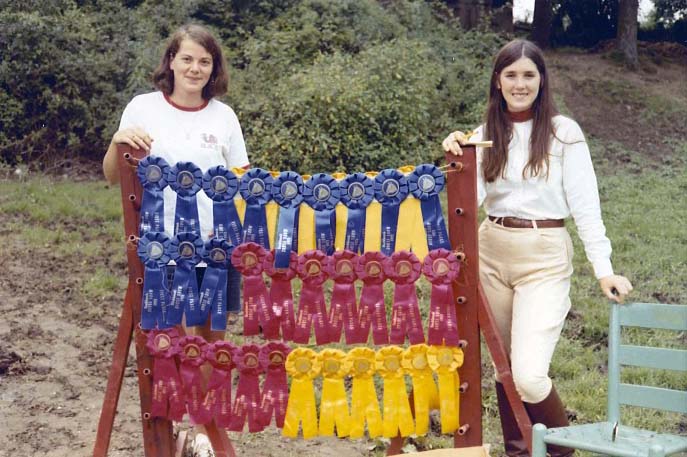 So as you can see from the 1920's or 1970's up to today, our riding program continues to offer girls a wonderful place to learn the skills and joys of horseback riding. If you have any great horseback riding stories from your time at camp we would love to hear from you. We would love to know more about some of the overnight trail rides and any of your favorite horses. Some of the horses we often hear stories about are Sambo, Peaches, April, Be Good and Druid. Please help us add to our horseback riding archive!
Visit our website to learn more about our current horseback riding program.