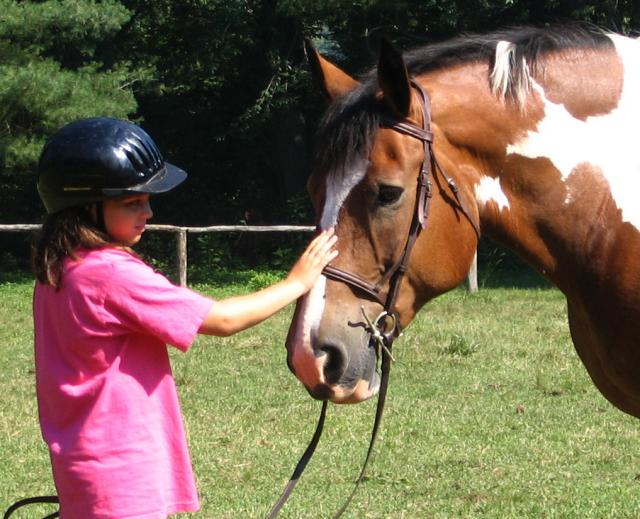 Toward the end of each session at camp, we have a day of "barn games." It's when we come up with fun activities a little different from the regular summer camp riding lessons. For example, play "red light, green light," but one of the most popular is the "Apple Hunt." This is when the riding instructors hide several apples out in the fields, and the girls are challenged to ride around and find the apples. One apple is marked, and the rider who finds it gets a special prize. They're all great fun!
Another popular horse game we do is hand print painting. Colorful water-washable paint goes into a tray and then girls take turns dipping their hands into the paint to paint hand-prints on a light colored horse. It can be really creative and fun to add your hand to the horse!
Finally, the girls enjoy the horse game that is essentially a relay. Each rider takes turns carrying a baton or other object and then riding across the ring to hand the baton to another rider, who then rides it back to the original side. This game is fast and fun!
Be sure to check out the comments for this post… More than 300! Wow!