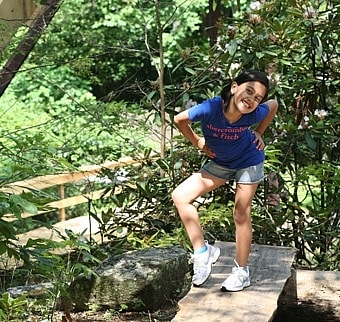 Tickle your taste buds- hit your funny bone- deep down belly laugh! At camp we love jokes. We thought you might enjoy these old standbys by none other than Prairie Home Companion's Garrison Keillor.
Warning: Do not consume milk while reading these jokes! It may come out your nose!
Knock Knock- Who's there?- Four eight.- Four eight who?- Four eight's a jolly good fellow!
What would the traffic cop charge a crocodile with? -Tail gatoring!
How many hipsters does it take to change a light bulb?- …..it's a pretty obscure number- you've probably never heard of it.
Why did the piano get locked out of his house?- He lost his keys
What do you call an alligator in a vest?- An investigator
How do you fix a broken tomato?- Tomato paste
What's a tree's favorite drink?- Root beer
How does a dog talk with his tail?- With a tail-aphone
The teacher says to her student: "Give me a sentence using the words green, pink, and yellow." The third grader said: "Okay. The phone went green, green and I pinked it up and said 'yellow!'"
What vegetable are bugs most afraid of?- Squash
Knock knock- Who's there?- Watson- Watson who? Not much, watson new with you?