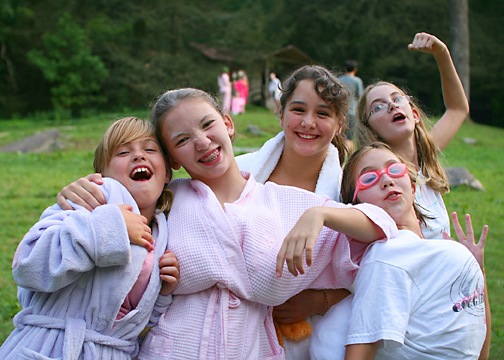 A bathrobe
A wig
A couple of hair curlers
Lots of powder for all over
Glasses, preferably small ones on the end of your nose
Pillows or other stuffing for certain areas 😉
A walking cane
Loose, baggy nylon stockings
Big puffy slippers
Really red, and a little messy, lipstick
A scratchy or frail sounding voice
"Put them altogether, and you've got a Rockbrook…" Well, a granny of course! And not just one, but a couple of hundred! It's one of our favorite special evening programs at camp— to get dressed up like old ladies and play bingo. "Granny Bingo." The thrill of the game, the awesome prizes, the costumes, and all the laughing. Sure it's silly, it's crazy, it's goofy, but it's also excellent fun.