If you ask most people why they come to camp, the friendships and community will probably be high on the list. Rockbrook's entire focus is on relationships; it's the foundation of everything else. Even teen camp girls talk about how their friendships at camp are different than other friends: they get closer more quickly. There are many reasons for this: the ability to be oneself without the same judgment that they experience at home, the prevalence of real conversations that are uninhibited by technology, the idyllic setting and the slower pace of life at camp are all apart of it. Yet there is also a part of it that we do not talk about as often, but I think it may be one of the most important lessons we learn at camp: the ability to have differences and disagreements, and to learn how to compromise and forgive one another.
Living together is mostly fun: we experience the connection that comes with being part of something bigger than ourselves, to get to know others from different backgrounds, to experience laughing so hard our stomachs hurt when someone reflects on their "high, low, funny." Yet living together can also be uniquely challenging, and I don't think we really would want it any other way. We are asked to consider the group's needs before our own, to refill the basket of bread if we were the last ones to get a piece, to go along with a skit idea even if it wasn't our first choice, to do chores for the good of the cabin. We learn how to work together in order to achieve a common goal.
According to Tuckman's stages of group development, these sacrifices are less challenging in the beginning of a group's time together, what he terms the "forming" stage. This is where everyone is still getting to know the others, and everyone is careful of everything. Making the small sacrifices is easy for the first few days; then, it gets more challenging, what Tuckman calls the "storming" phase. This is when we know each other well enough to express our individual needs, to talk about what we could do better. Frequently, people shy away from the storming phase, but it's actually a great sign in group development. Storming means that we trust each other with our personal needs, can loosen up and feel more at home, and in having more challenging conversations, we are able to move into deeper levels of friendship. Then, we get into norming, which is the stage when we move past the storms and learn to live with each other in this closer, deeper space.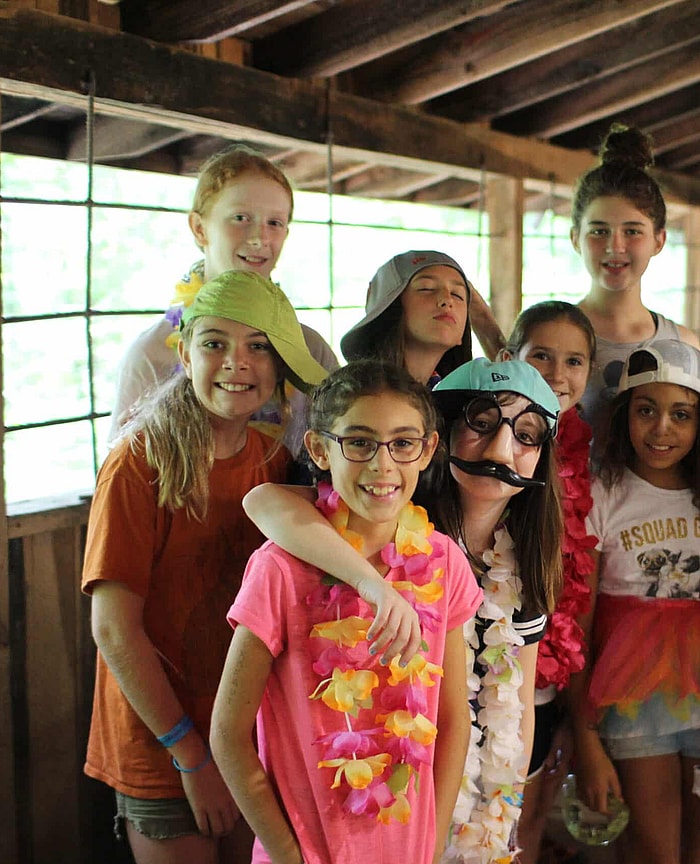 Of course, during storming, conflict can arise. We will all face conflict so many times in our lives, but what makes camp special is the way it prepares campers to resolve conflict in a safe environment with lots of support. A common time for conflict to arise during storming is while planning skits, or while planning an event like today's Miss RBC. Miss RBC is an event that is a spoof on a beauty pageant, where all cabins perform a "talent" (usually a song or a skit) for the rest of the camp. Then, at the end, the representative from the cabin who won is crowned "Miss RBC." The event is so joyful to watch, with cabinmates proud of each other for their finished product. Yet until then, it is challenging to come up with a concept, get the entire cabin to agree on it, and practice until it is where you want it to be. Everyone wants their idea to be heard and understood, and wants to have just the perfect role. When this doesn't happen, sometimes conflict arises. We continue to ask campers to plan skits and Miss RBC, though, partly because it presents them with a challenge. In tackling that challenge and reaching a final product, campers learn a multitude of intangible lessons about the challenges and possibilities that come from working together.
At home, when we are faced with a conflict, we may go hide in our rooms or get away from the situation. At camp, we have to address it, and though this is challenging, it also teaches us that conflict is okay and empowers us to learn how to resolve it and compromise. Here is a place where, if conflict becomes overwhelming, girls will go find their counselor, and their counselor will model a calm and fair way of resolving it. It's a place where we learn how to deal with some of these conflicts ourselves. And it's a place where we learn how to be forgiving.
I once had a professor who told our class, "I truly believe that we are forgiving each other daily," and I think this applies so aptly to camp life. We all have to make compromises every day when we are all living together, like waiting for the girl who is running late to archery or letting a cabinmate have the lead role in the skit. Yet we are in a place that reminds us that, even when it's hard, we should always look for the best in others. So we learn to forgive, to be friends even after we have been frustrated with someone, to put into perspective what is a big deal, and what we do not need to spend our energy on. We learn that we are worthy of being loved even when we make a mistake or hurt someone else's feelings. It is through conflict and forgiving each other that our friendships deepen and grow in our ability to solve problems, and keep patience and perspective.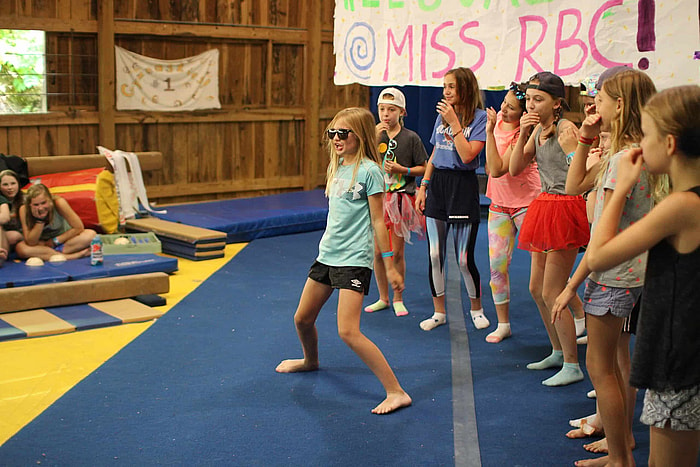 Every night before bed, girls say the Rockbrook Prayer, reciting in part, "Forgive us if we are unkind and help us to forgive those who are unkind to us." In this quietly profound hope that we say together, we end our day with a fresh slate, a new beginning for the next day. We take responsibility for the humanness in us and accept the humanness in others. This is such an important part of growing up and being a good person, and living together in community enables us to practice conflict resolution and compromise a lot, to figure out how to graciously respond when we are frustrated with each other, or when we don't get exactly what we want. That's what it means to be part of something larger than ourselves, and we are so lucky to have a place like Rockbrook that allows us to care so much about our community that we are willing to forgive and compromise with them.