What an excellent Saturday we've had today! It's been a wonderful mix of summertime camp action and time to relax with these great friends in a beautiful environment. All over Rockbrook girls were busy making things. They were weaving on the looms in Curosty, and baskets outside with their feet in the creek. It was glazing day in pottery, so girls were selecting colorful glazes and carefully painting them on their clay creations. We'll fire everything in the kilns later in the week.
The needlecraft activity was showing off their knitted water bottle holders, and Hodgepodge was sewing tote bags from tie-dye t-shirts. The archery girls were firing arrow after arrow, just like the riflery campers shooting round after round at their targets. And down on the tennis courts, there were games to help practice their strokes.
There were adventurous girls at camp today too. Climbing the alpine tower has become an obsession for some, with their goal being to climb all three sides. Every camper is having a chance to ride their Rockbrook zipline course with its three exciting zips and 3 challenging suspension bridge elements. A small group of girls went rock climbing on Castle Rock this morning, trying their best on three different routes up there. Horses were ridden all four activity periods, keeping the barn staff busy providing mounted lessons.
With our recent sunny and warm weather, the lake has been packed with girls cooling off. While some swam their "mermaid laps" others did tricks off the diving board. A few girls found a friend and floated around in a couple of tubes, feet dangling the water while they chatted. During both the morning and afternoon free swim periods, the giant water slide saw non-stop action. The girls made their way around to the far side of the lake, climbed the tall tower, and screamed to a splash landing 60th below.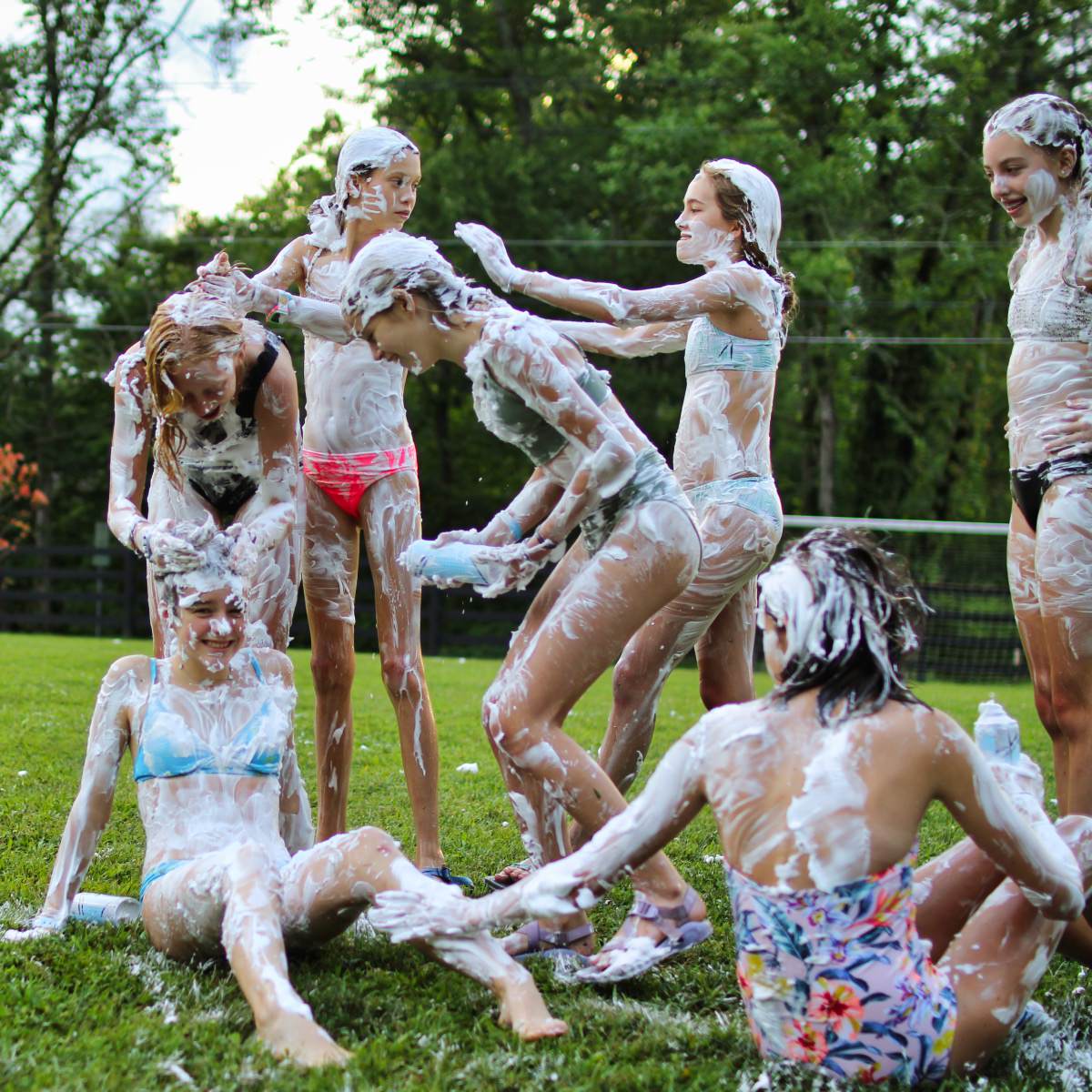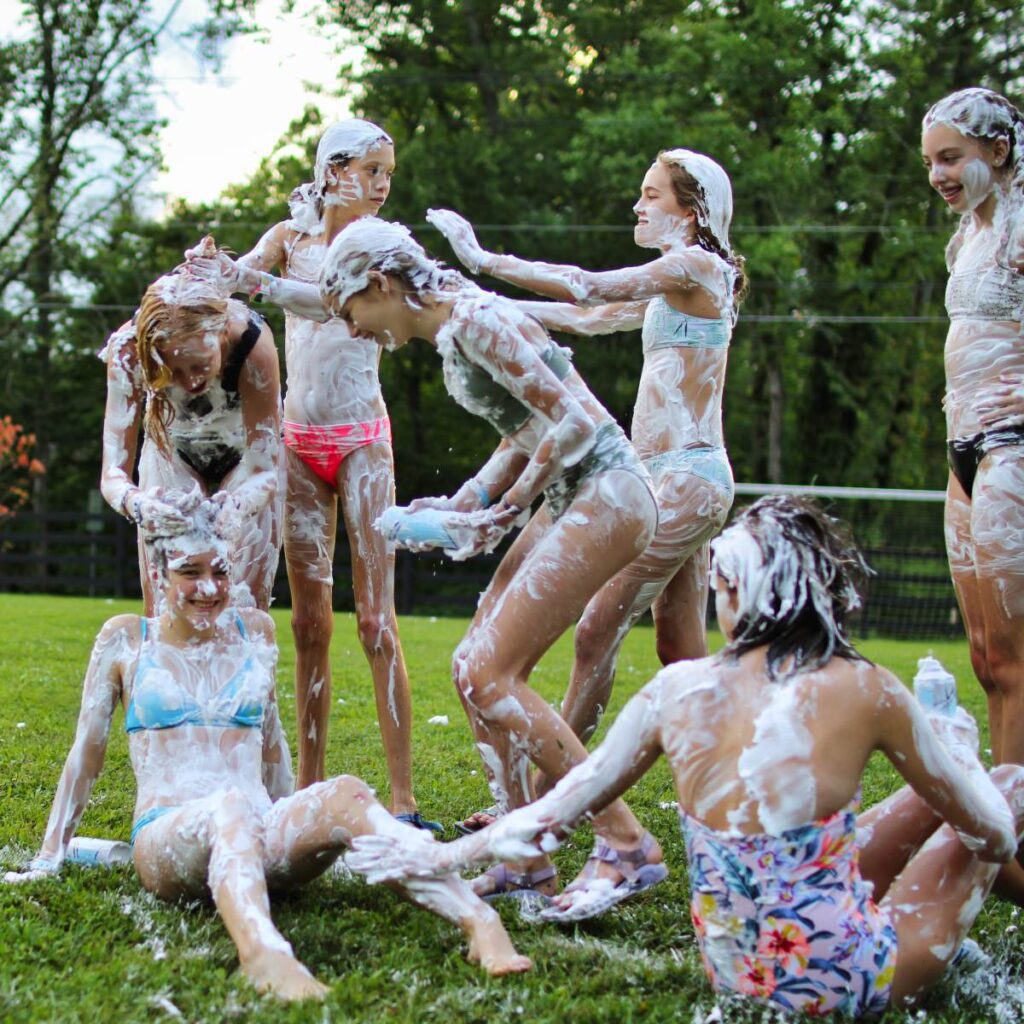 In the late afternoon, and after dinner, the three lines (age groups) each had a shaving cream fight down on the grassy landsports field. Dressed in their swimsuits and full of energy, the girls took their cans of shaving cream and proceeded to empty them all over themselves and all over their friends. They ran as they sprayed. They splattered the white foam as they slapped hands. They created a very slippery hair salon for each other. They marked a "six-pack" on their stomachs. In a couple of cases, they covered every square inch of their skin with the white foam. They laughed hysterically as if this was the funniest thing they have ever experienced. Then with some help from a water hose, they launched themselves down a sloping sheet of plastic making a giant slip-n-slide. The photo gallery has proof of all this, proof that this classic camp event was very big fun.
These are the days we love at camp. They stand out because they feel so natural, almost expected at this point in the session. Friendships are stronger and confidence more established. We know the routines of camp life and enjoy the comfort they provide. This is genuine, healthy stuff, and exactly what these girls have needed all year. Their time at Rockbrook is a welcome relief, a return to the joys of being a kid with plenty of time to play outdoors with friends. So good!