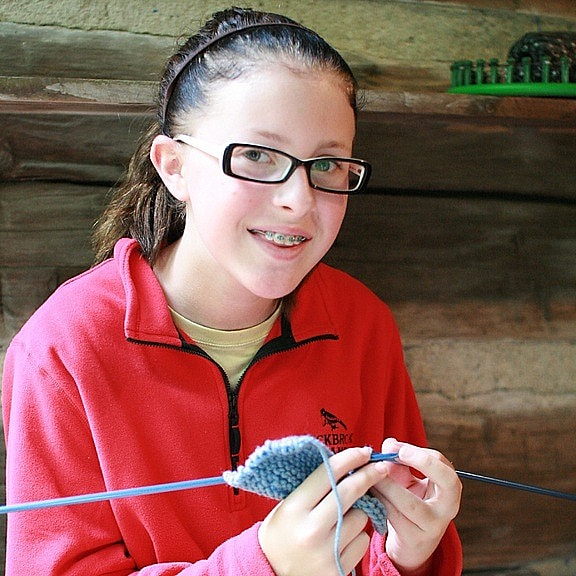 Can I learn how to knit at camp?
You sure can! In fact, knitting has become one of the crafts at camp girls are really enjoying. You might think it's old fashioned or something that only your grandmother would do, but knitting is really cool! And it's not that hard to learn. With some basic pointers and a little practice you'll be able to make a simple scarf, or even something more difficult like a hat.
The younger girls particularly like using the "Nifty Knitters." These are special round, handheld looms that make knitting tubes really easy (there's one on the shelf in the background in the photo). They are a fun way to see how knitting works and to make quick progress on a project before moving on to using knitting needles.
Knitting is one of those great crafts girls can easily do at home. It can easily become a life-long activity to enjoy for years to come.