One of the most common questions we hear is "What's the food like," which translates into, "How often do you eat tater tots and chicken fingers?" The answer is, not very often! The kitchen strives to find that balance between kid-pleasing-comfort-food while at the same time being health conscious. There is always a deluxe salad bar at lunch and dinner and a vegetarian option at all meals.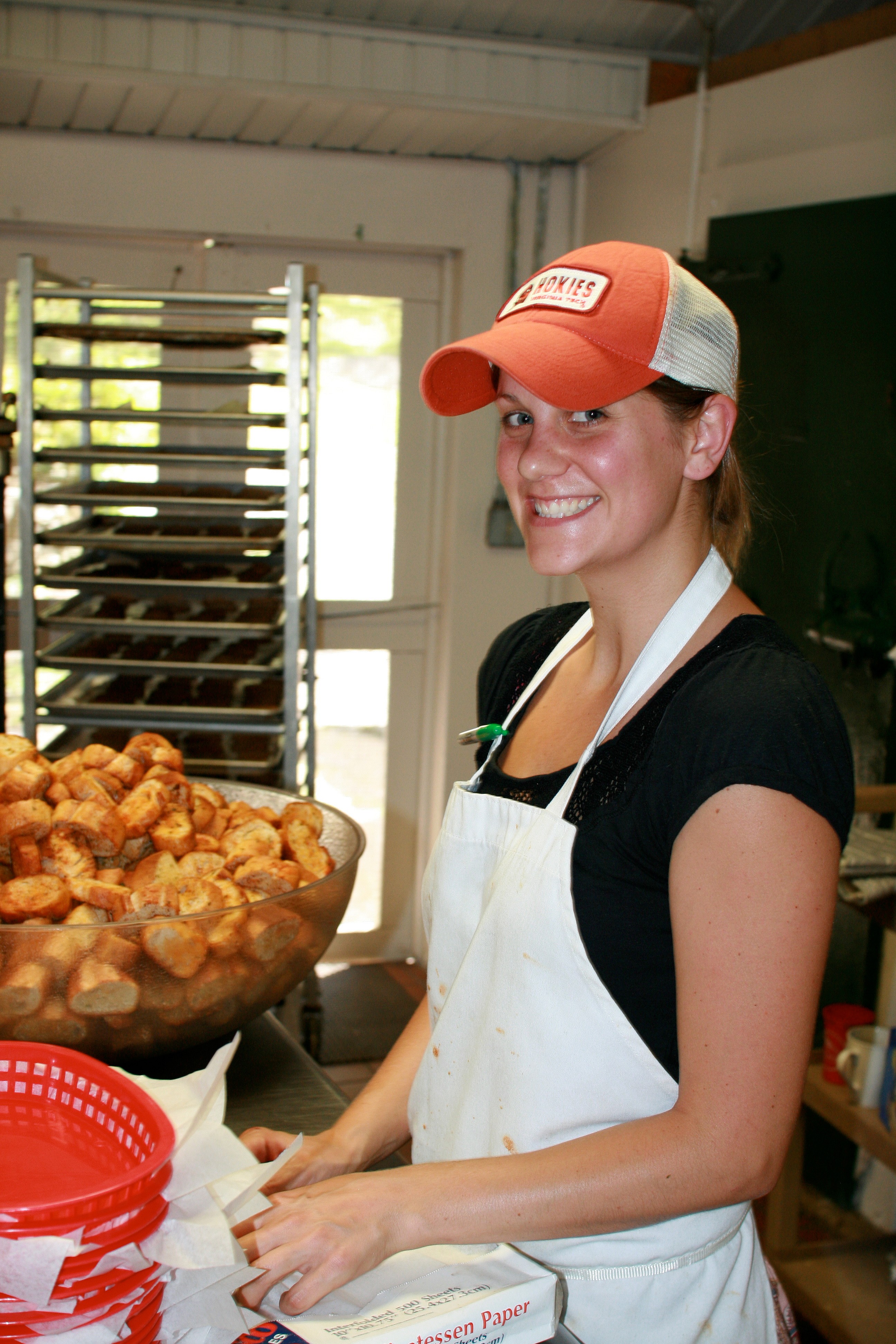 Rick Hastings was our Head Chef this year. He has a background in vegetarian cooking and has also worked at a camp before. He and his fabulous kitchen crew welcomed campers into the kitchen to help prepare the day's meals and snacks – including muffins for the daily mid-morning muffin break!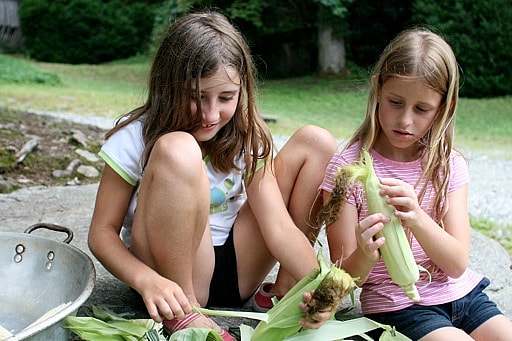 Here is what the Senior linehead counselor, Sarah Thompson, said about the food and kitchen staff this year: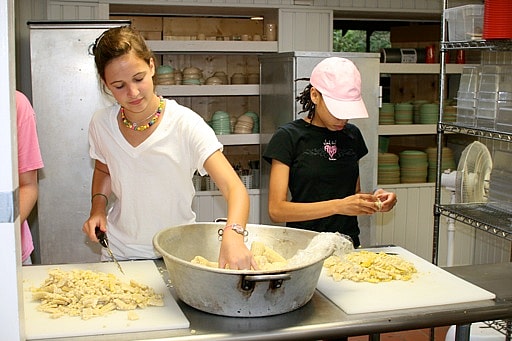 "I cannot praise the kitchen staff highly enough. A happy camp is a well-fed camp and they feed us exceedingly well! The magic started during staff orientation (Capers? Fresh Basil? Is this really camp food?) and did not let up as the summer weared on. The food is healthy, innovative and delicious.
What impresses me the most, though, is the staff's attitude. They are unfailingly helpful and upbeat, even when faced with hordes of hungry and demanding people. More importantly, they realize that the kitchen affords valuable opportunities for the camper. The kitchen staff has opened its doors to several campers this summer, allowing girls to assist. Often, they are girls who are somehow most in need of the opportunity. There are some places at camp – the climbing tower, for instance – where girls are clearly going to gain confidence and other skills. This year's kitchen staff has turned the kitchen into such a place for campers. The knowledge, independence and self-confidence they have instilled in the girls is nothing short of amazing."
"Cooks you made a wonderful dinner! You know we'll never get any thinner!" – From the Cook Song