Rafting is always a big deal at Rockbrook, and we proved it again today as we brought another 70 people down the Nantahala River for a thrilling whitewater trip. Ever since the early 1980s when Rockbrook received one of the few rafting permits awarded organizations (We're still the only girls camp with a Nantahala rafting permit.), our camp girls have paddled the Nantahala. Over these years, it has become THE outdoor adventure trip most girls sign up for during their camp session, and while only Middlers and Seniors can go due to a Forest Service restriction, probably 90% of these eligible girls chose to go rafting.
We took two trips down the river with two different groups. The first drove over on Monday afternoon to our outpost campsite located just a short drive east of the river's put in. The outpost has tent platforms, a small bathhouse, dining hall, and campfire ring. After arriving and setting up their sleeping platform arrangements (who "gets to" sleep by the door), the girls enjoyed a quick dinner of quesadillas, refried beans, salsa and chips, while saving room for roasting marshmallows and making a s'more around the campfire. Wood smoke, crispy toasted sugar, and the cool air of a cloudless night sky of stars combined beautifully. As the girls finished their goodnight circle song, everyone appeared happy and content heading to bed.
The next morning a quick breakfast of bagels, cream cheese and fruit charged us up before hitting the water around 10am. With our Rockbrook adventure staff guiding the boats, the morning group enjoyed a beautiful sunny trip down the river. The whole run lasted about two hours, which was just enough time to bump, splash and laugh through the rapids without getting too cold in the 53-degree water.
The final rapid of the trip is a Class-III drop called the Nantahala Falls. It's quite narrow and has two sections that can make it challenging to run, so it's guaranteed to the best rapid of the day. Click on these photos to see what I mean.
The second trip of the day also had excellent weather as they paddled, floating and singing down the river. Rafting is a fun mix of physical activity, goofing around with friends in the boat, moments of scream-inducing fear, and plenty of shocking cold— feet-numbing cold —water. No wonder it's popular!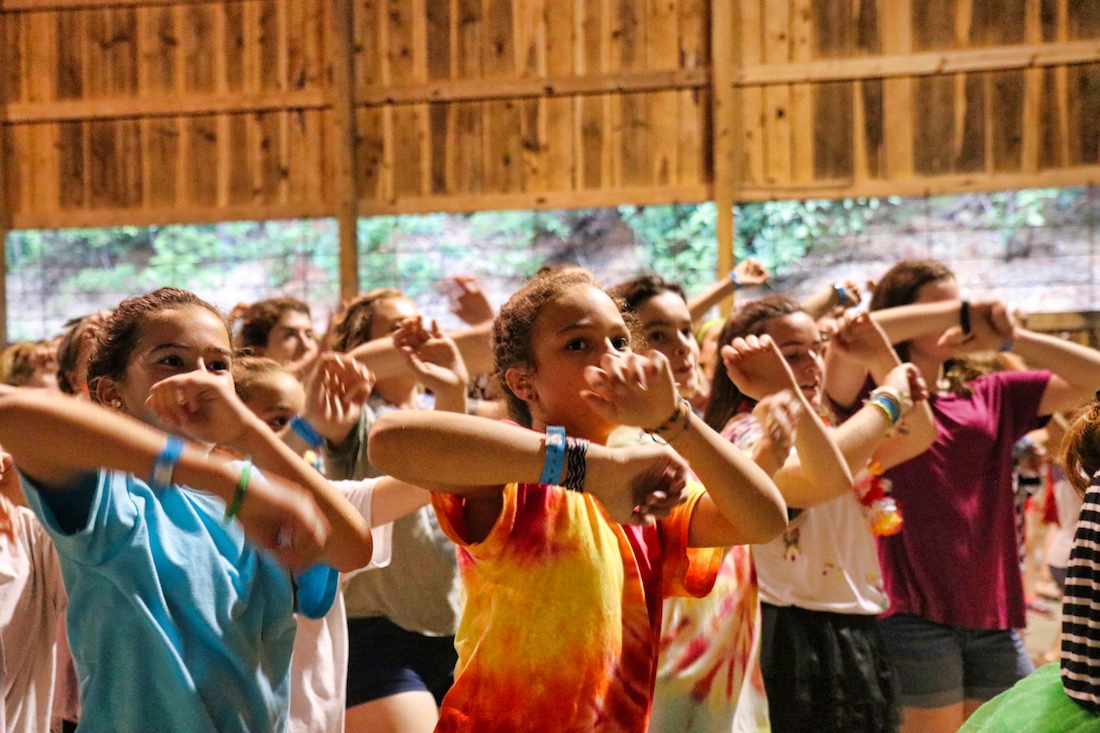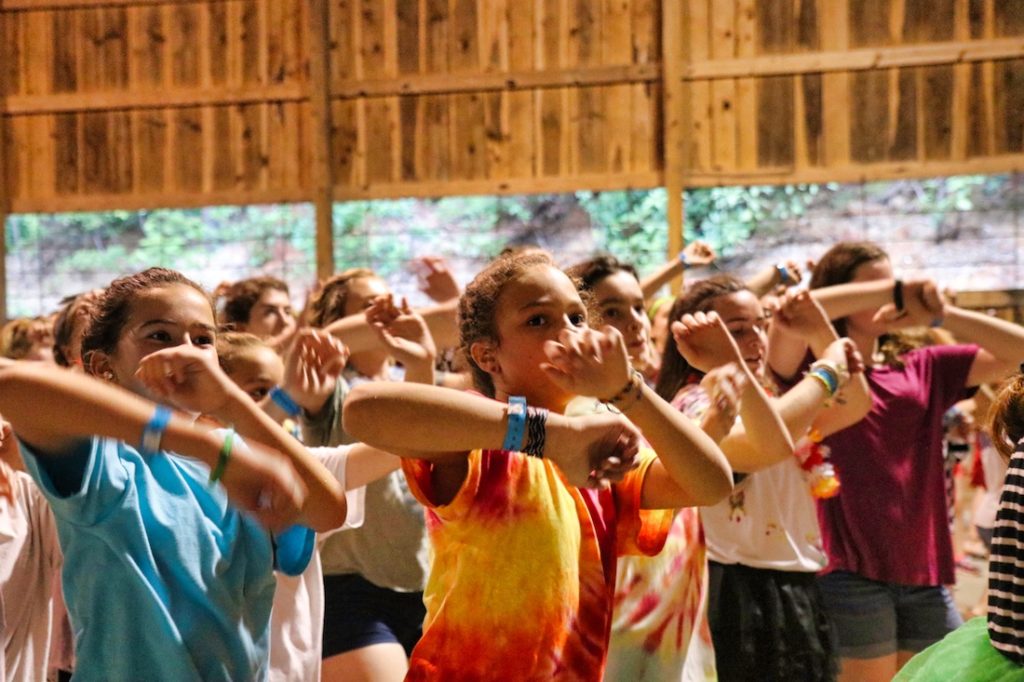 Arriving back at camp in time for a picnic dinner on the hill, everyone was surprised to learn that tonight's evening program was a camp dance with the boys of Camp Carolina. Here too, we created two groups with the Senior girls traveling by bus over to Camp Carolina, and their younger boys coming to Rockbrook to meet our Middlers and Juniors. Having two simultaneous dances makes managing about 450 children a lot easier, and more fun for both age groups. At Rockbrook, DJ Marcus kept everyone moving by playing pop songs and well-known group dancing songs. The girls happily formed conga lines, danced all over the gym, and had no trouble stopping to pose for photos with their friends and counselors. Camp Carolina also played mostly "radio hits" popular with the girls while keeping the lights low to show off their mirrored disco ball spinning near the ceiling.
I guess we could say, like rafting, there's a bit of adventure involved in camp dances as well. Dances often require a special location (dance floor), equipment (amplified music), and clothing (the clean things). There's a certain amount of skill, both physical and social, involved at camp dances. Also though, there's excitement mixed in, the thrill of interacting with the opposite gender, especially for the older girls. It's that kind of adventure that makes for memorable fun.
It's been a very full day for these Rockbrook girls. They've done extremely well, enjoying themselves every step of the way.