Frequently Asked Staff Questions
What are the camp's objectives?
Rockbrook strives for each camper to gain a deeper understanding of herself and of her relationship with other people and the natural world. Emphasizing a friendly and noncompetitive environment, the Rockbrook camp program encourages campers to make decisions for themselves, to engage in new physical and creative activities, and to develop meaningful friendships. Our overall aim is to provide summer camp memories that can serve as inner resources upon which to build character.
Read more about Rockbrook's camp philosophy.
Where is Rockbrook Camp Located?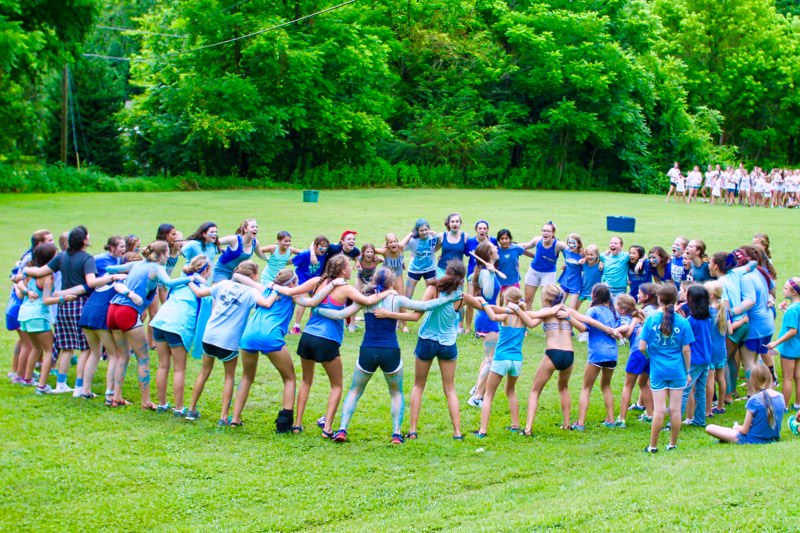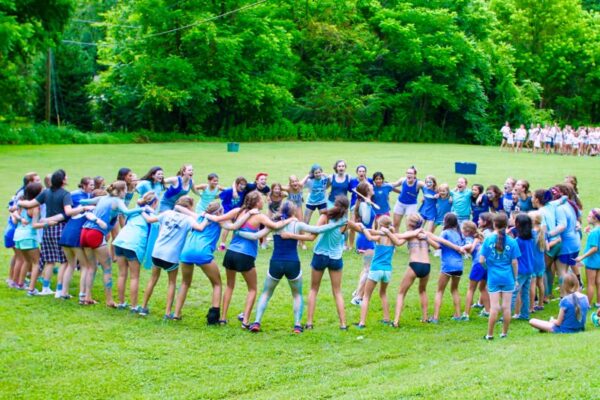 Rockbrook is located in the Blue Ridge Mountains, just outside the town of Brevard, North Carolina. We are about 30 minutes from the Asheville Regional Airport, about 2 ½ hours from Charlotte, NC, 3 hours from Atlanta, GA, and 3 hours from Knoxville, TN. We're centrally located between the Pisgah National Forest and the Dupont State Forest.

Here's more about where we are located in North Carolina.
Where do the campers and staff come from?
Rockbrook campers and counselors come from all over the United States and even abroad. Most of the campers are from the southeast. Meet some of our recent camp staff.
Is there training for working at Rockbrook?
Yes, we hold a week-long staff orientation before the first session of the summer. We then continue our staff development throughout the entire season. We design our training so that staff explore the very best practices of working in a youth-centered community, gain a greater sense of self, and develop a clear understanding of how their experience at Rockbrook will serve them well beyond the summer.
What do camp counselors get paid?
At Rockbrook camp counselors are paid a weekly salary during the summer. The starting salary for a cabin counselor is $280 per week, with most earning higher rates for additional qualifications, certifications, and experience. Counselors are paid for their pre-camp training time. All staff receive room and board, plus laundry service.
What is a typical day like for a counselor?
Each day at camp is an opportunity to grow personally as you help campers take full advantage of what Rockbrook offers.

Read more about Life as a Camp Counselor.
What are some other duties a counselor might have?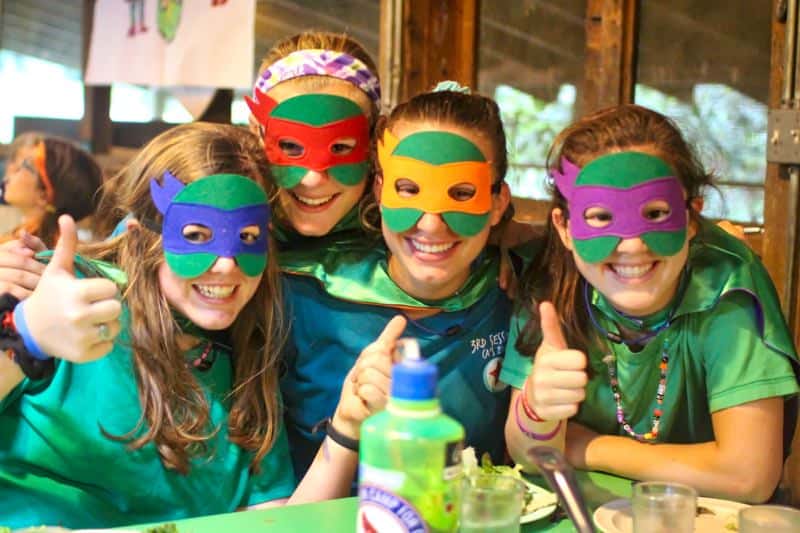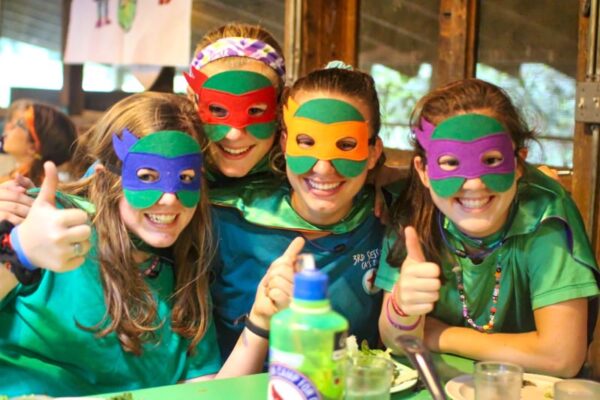 Camp life is always a worthwhile adventure and is full of amazing perks! In addition to your responsibilities within the daily schedule, you'll help plan our "Rockbrook Surprises" —special events at camp that typically include costumes, music, dancing, sweet treats, and lots of fun and laughter. You'll also rotate "free time and evening duties", so that, in addition to their in-cabin counselors and division leaders, campers have additional staff members supporting them during less structured time at camp.
What is a counselor's main goal while at camp?
Your top priority at camp will be your campers' physical and emotional well-being. You'll gently support your campers during times of homesickness, conflict resolution, and other trials of childhood. You'll dedicate each day to connecting deeply with the campers in your care, and fostering a true sense of belonging within your cabin. You'll ensure that your campers have a total ball this summer, and you'll have the time of your life doing it!
How much time off do camp counselors get?
Rockbrook counselors certainly get some well-deserved time off! Each week, our staff is provided one full day off (23 hours) and one shorter leave (5 hours). Rockbrook leave is scheduled on a rotating basis such that, even on your leave nights, no cabin is left unattended. On most days, counselor will teach three out of the four activity periods offered each day, leaving an hour of free time for you to relax and enjoy our staff lounge. After lights out, staff members have a final opportunity to relax in the lounge as well.
What is there to do during your time off?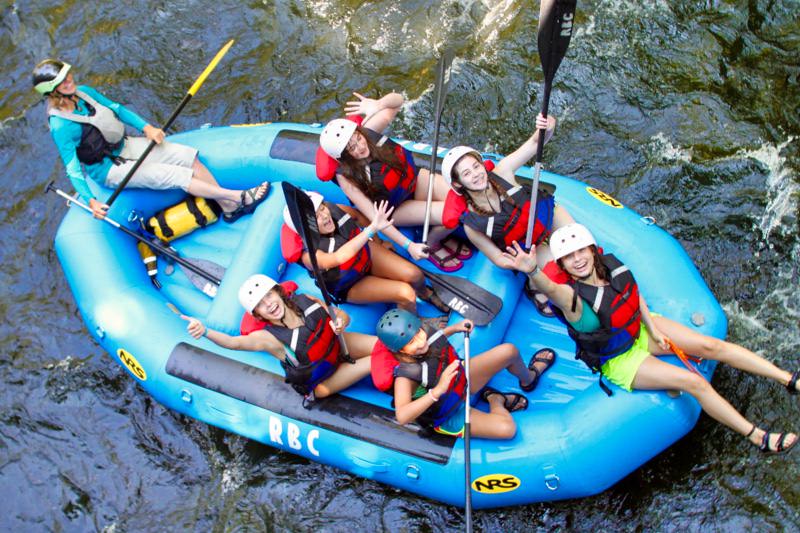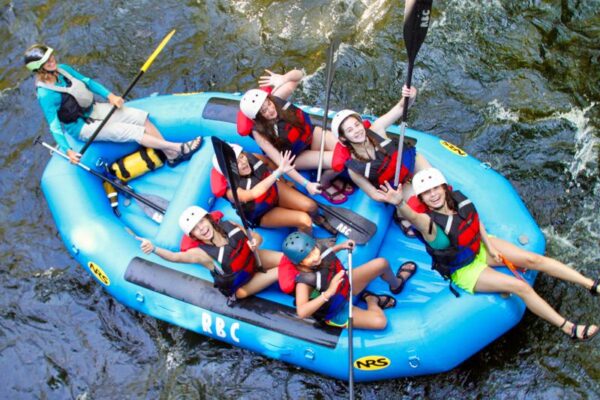 Rockbrook is located in a beautiful part of the country, and offers many things to do outside- hike, swim, paddle, bike, and camp. We are centrally located to the Blue Ridge Parkway, Dupont State Forest, and the Pisgah National Forest. Transylvania County, Rockbrook's home, is known for its many waterfalls and beautiful hikes. If you're looking to shop and relax, camp is only four miles from Brevard's downtown, and about 45 minutes from downtown Asheville. Both cities host many well-known restaurants, boutiques, concert venues, and theaters.
What are the qualifications for working at Rockbrook?
We require that each counselor be a minimum of 18 years of age. You must have one year of college education or the equivalent in experience significant for camp life. Each staff member must hold a current CPR and First Aid certification.
Where do counselors live?
Counselors live in the cabins with the campers. A typical cabin holds eight campers and two counselors. Cabins are divided into sides A and B (each side has two sets of bunk beds for campers and a single bed for one counselor). Bathrooms are a short walk to a bathhouse.
What do counselors wear?
Both counselors and campers are free to wear what they would like on a daily basis at camp. T-shirts, shorts, and tennis shoes are best. We ask that you dress modestly, but please be comfortable. On Sundays and during certain traditional camp events, everyone wears a uniform. For staff, this uniform is white shorts or skirt, with a red Rockbrook staff shirt (shirt is provided by camp).
What do counselors eat?
All meals at Rockbrook are served family style in the Dining Hall. Counselors eat with their cabins. Meals at camp are made from scratch, and are quite delicious! At both lunch and dinner, we offer a salad bar, a peanut butter and jelly station, a vegetarian option, and gluten free or vegan options if needed. Every morning, counselors and campers are served freshly baked muffins (cookie dough, pumpkin chocolate chip, confetti sprinkle, vanilla cherry chunk— just to name a few flavors!), warm and straight from the oven! Afternoon snacks are typically a salty treat or, on hot days, Popsicles. Fruit is always available between snack and meal times. And, of course, we end the day with milk and cookies.

Here's more about our camp food.
Will I be able to check my email? Will I be able to use my cell phone at camp?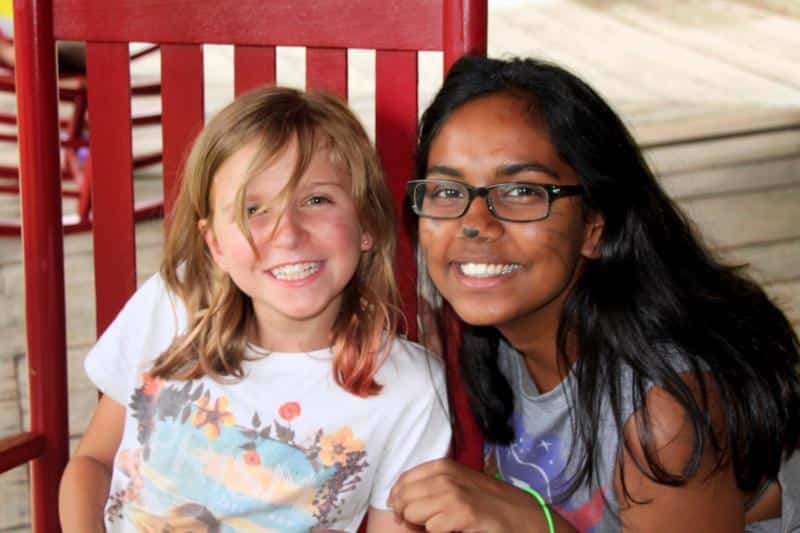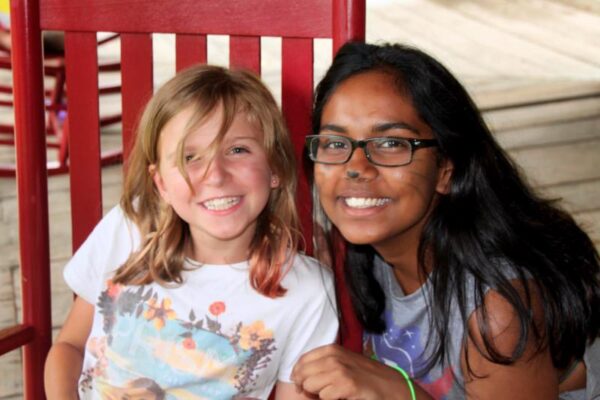 At Rockbrook, we believe time away from technology will enhance our ability to connect with our campers and the world around us. Cell phone use and access to the internet is limited to your time off and your free time spent in the staff lounge (your "free period" and after lights out). We also understand that staying connected while you're working at camp is very important, so, during the times when you do have access to your phone and technology, a storage space, equipped with an outlet, and free WiFi are provided for each staff member.
Does Rockbrook have a religious affiliation and/or service?
Rockbrook does not have a religious affiliation. There is a gathering we call "chapel" held on Sundays, but it is an ecumenical event open and respectful to all. Typical themes discussed in the past have included friendship, nature, trust, and community. These gatherings are camper and counselor led.
What does medical care look like at Rockbrook?
A nurse is available on site 24 hours a day. A physician's assistant remains on call throughout the duration of the season, and a doctor visits camp at least once a week. Rockbrook is also just minutes away from several doctors' offices and pharmacies.