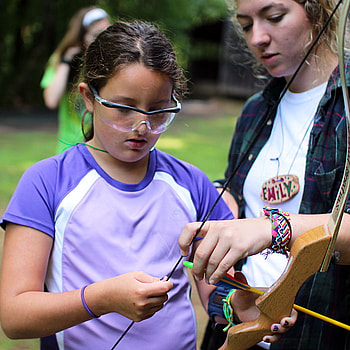 Life as a Rockbrook counselor is fun, fast-paced, and unlike anything you've ever experienced. By living in a cabin and teaching an activity, you're facilitating an amazing amount of growth within our community. Your days will be spent laughing and playing, and doing so much good!
As Rockbrook counselors, we'll dedicate each day to:
Promoting Self- Confidence
Encourage girls to be proud of who they are, just as they are
Help girls live happy, healthy, well-balanced, meaningful, and motivated lives
Teaching Life Skills
Introduce campers to life skills that will encourage autonomy, build community, and promote happiness
Provide support and create a safe space for campers to practice these skills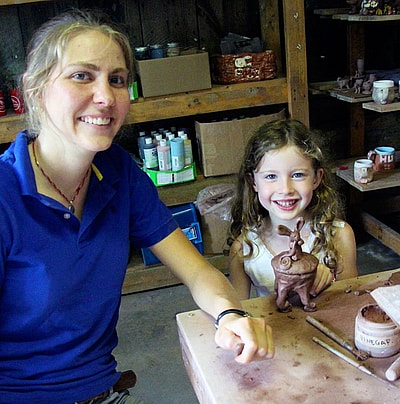 Engaging in Meaningful Conversations
Help campers learn, grow, and increase their understanding of the world through their conversations at camp
Teaching Specialty Skills
Share your skills by teaching an activity (we offer close to 30 different activities!)
Encourage girls to try new things and progress their skills for the joy of simply engaging in an activity- not for competitive advancement
Having Fun, Fun, Fun!
Spend your days laughing and enjoying the company of the kindest, funniest, goofiest, fun-loving campers and staff around!
Take a look at these photos of our camp staff in action.
The benefits of being a counselor are enormous!
---
A Typical Day as a Counselor
Each day at camp is an opportunity for counselors to make a difference!
Rising Bell: At 8am, you'll gently (and with excitement!) help your campers wake up, get dressed, complete chores, and head to breakfast. These first moments of the morning set the tone for the entire day, so we make wake-up time a lot fun for our campers!
Breakfast Bell: Meal times at camp are a blast! You'll enjoy a family-style, nutritious meal with your campers and co-counselor. Here, you'll sing songs, engage your campers in conversation, and continue to get your campers excited for the day ahead.
Morning Assembly: This gathering of each age group after breakfast is a fun time dedicated to playing games and making announcements.
Activity Periods: From 9:45 to noon, there are two activity periods held after breakfast each lasting 1 hour and 15 minutes. Here, you'll teach an activity and will have an opportunity to work with campers of all ages and ability levels.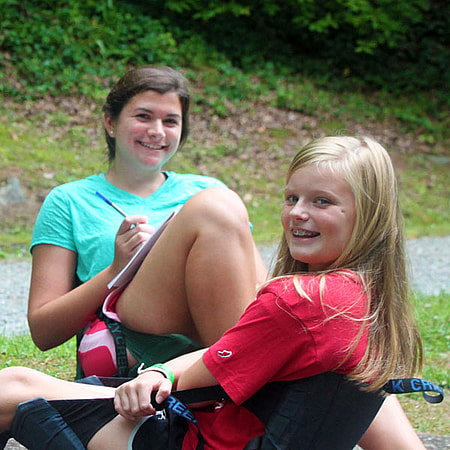 Free Time/ Free Swim: No activities are scheduled for campers for the next hour. As a counselor, this is one of the best opportunities to spend quality time connecting with your campers. Unstructured time at camp encourages organic conversations, the use of imagination, and lots and lots of laughter. Free times are very special at Rockbrook.
Lunch: A true favorite hour of the day!
Rest Period: After lunch, campers and counselors return to their cabin for an hour of quiet down time. During this hour, campers are encouraged to take a nap, read, and write letters home.
Activity Periods: Between 3 and 5:15pm there are two afternoon activity periods held after rest hour.
Free Time/ Free Swim: We all enjoy another hour of free time later in the afternoon.
Dinner: Look forward to the homemade dessert!
Twilight: Here, staff members take turns leading all-age group activities. Activities vary according to the campers' interests, but include slip n' slides, group games and hikes.
Evening Program: The entire age group comes together to enjoy cabin skits, games, and singing. We end each night with milk and cookies and a good night song.
Lights out: Bed time varies by age group, but everyone it is a wonderful time to bond with your campers. Reading a bedtime story, summarizing our days, or helping campers write their bunk mates encouraging notes to read first thing in the morning are great ways to wind down.