Summer Camp Job Openings
There are many roles to play at camp, many jobs to do and positions to fill each summer. Each we hire a diverse staff who, with their different personalities, backgrounds and talents, can serve as positive role models for our campers, teach the different activities offered at camp, and offer real enthusiasm for camp life. We look for staff members who want to join our camp community, make many new friends, and work hard to benefit the girls who attend camp.
Here are some of the main jobs available at camp.
Cabin Counselor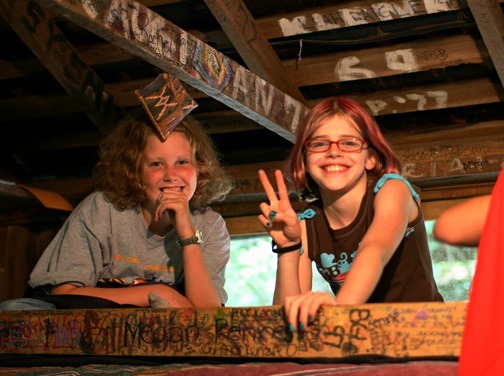 Rockbrook counselors know how to be both responsible and fun. They love the outdoors and get a kick out of spending time with kids. They're generally high energy, quick to laugh, and excited to learn. They know that costumes make any gathering more fun.
Description: Live with and supervise a small group of children, participate in general camp programs, set a good example for campers, provide leadership and instruction in one or more specific camp activities (more than 25 different options), and maintain a positive attitude toward others at camp.
Required Skills and Abilities: Must enjoy working closely with children, strive to serve as a positive role model, and be attentive and responsible. We're looking for enthusiastic people with a genuine interest in kids, people with leadership ability, and a love for having fun in a friendly and supportive environment.
---
Hiking/Backpacking, Climbing or Paddling Instructor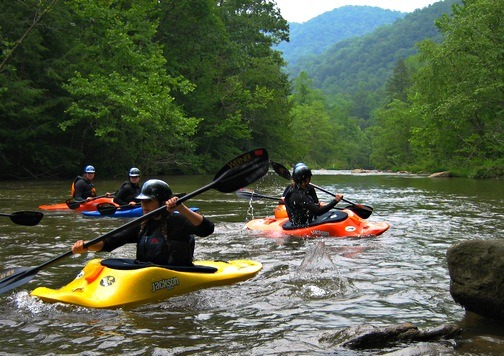 Activities include: hiking, backpacking, rock climbing, zip line course, high ropes course, whitewater kayaking, canoeing, and whitewater rafting. Generally, Adventure staff have sleeping cabins separate from the campers. Adventure staff often are involved with several different adventure activities.
Description: Plan, organize and lead out-of-camp trips, implement and verify safety protocols, instruct basic outdoor adventure skills, and encourage campers with a positive attitude. Optionally, serve as a cabin counselor as well.
Required Skills and Abilities: Backpacking, outdoor cooking, and group dynamics experience required, and a positive, safety-conscious, enthusiastic attitude a must.
---
Horseback Riding Instructor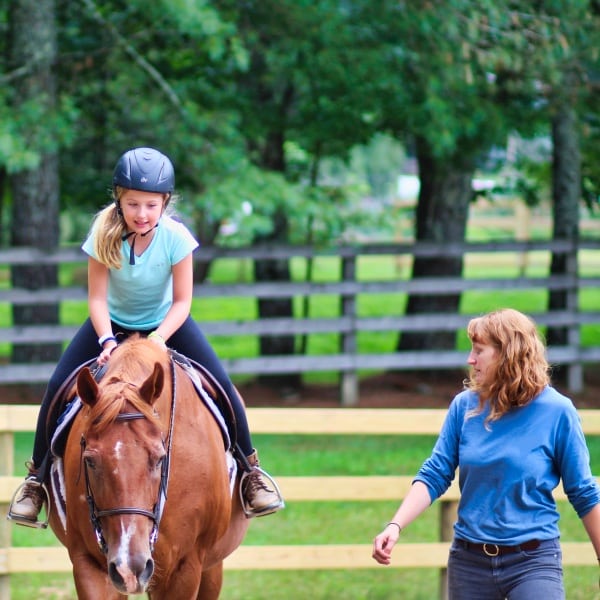 The Rockbrook riding program combines qualified staff, experienced horses, and excellent facilities to create an atmosphere where girls can advance their horseback riding skills, expand their horsemanship knowledge, and enjoy riding with friends. Riding staff members teach beginner, intermediate and advanced hunter-jumper mounted lessons, and assist with various aspects of horse care. Riding staff members have air-conditioned housing separate from the camper cabins.
Description: Teach English Hunt Seat riding lessons to young children, beginner, intermediate and advanced. Assist with barn chores and horse care routines.
Required Skills and Abilities: English riding, horse care and working with children experience required, and a positive, safety-conscious, enthusiastic attitude a must.
---
Prep Cook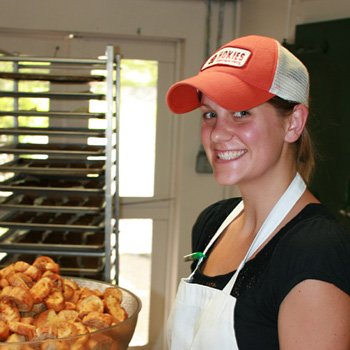 The Rockbrook kitchen is a vibrant, fun work environment filled with great people. The kitchen produces three meals per day, bakes fresh muffins each morning, prepares daily desserts for the evening meal, and is proud to make most items from scratch. Real cooking! The kitchen accommodates vegan, vegetarian and gluten-free dietary preferences, and is aware of food allergies for the entire community.
Description: Assist Kitchen Manager in preparing food for meals, serving during meals, and kitchen cleanup.
Required Skills and Abilities: Some previous food prep work is preferred. We are looking for people who want to help to prepare healthy and enjoyable food for a large number of people.
---
Camp Nurse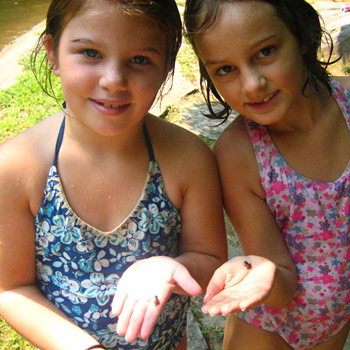 Description: Supervise and implement health care for all camp children and staff members. Follow standing orders for immediate care, distributions of medications, and emergency protocols.
Required Skills and Abilities: Hold a current license as a registered nurse (or other equivalent training), have experience with children and young adults, have the ability to originate, update and/or monitor health care, maintain records and implement the camp's health care plan, and hold current CPR and First Aid certifications.
Learn more about Rockbrook's camp nurse jobs.