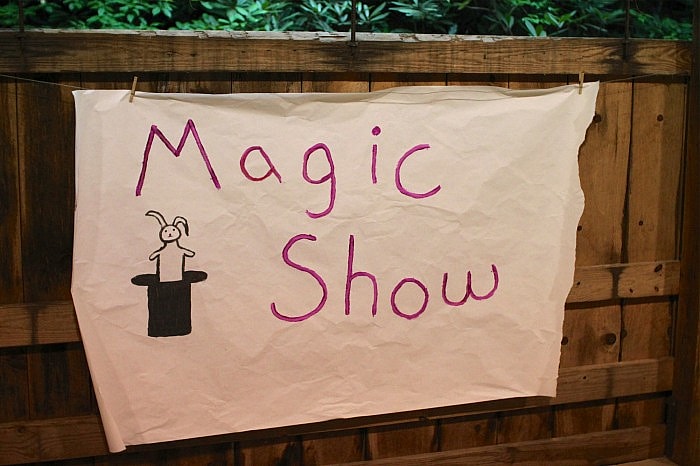 We all come to camp prepared to work with children. We think, 'Psych 101 taught me stages of development- check. My education and public speaking course taught me effective teaching techniques- check. Living on my own taught me healthy conflict management skills- check.' Good to go, right? Not quite. Camp is about expanding on your knowledge during staff training and learning how to put it into practice with children, and it never hurts to have a little extra icing on your cake.
What does "icing on the cake" mean exactly? Working at camp requires a pretty strong set of toes because you are on them all the time. Children have figured how to keep things fun, exciting, and unpredictable for camp counselors. In order to return the favor, you should have a few tricks up your sleeve. In addition to learning all you can about the stages of development, respectful behavioral management, and effective activity teaching techniques- you may need just a little more uumph to keep your campers in engaged. Read on for a few ideas of how to put the icing on the cake:
Fun Facts:
Introducing fun facts into conversation is a very effective tool for reaching campers. Incorporating new information that surprises your campers during meals, at bedtime, or during rainy day activities will keep things fresh and exciting. Your facts will be met with wide-eyes, giggles, and very interested campers.
Here are a few examples provided by Science Kids and National Geographic Kids:
-Even when a snake's eyes are closed, it can still see through its eyelids.
-Cats use their whiskers to check whether a space is too small for them to fit through.
-Teddy Roosevelt had snakes, dogs, cats, a badger, birds, and guinea pigs as pets while he was in office
-FDR was the first president to ride in an airplane
Magic Tricks:
Now this one is a bit "tricky" (pun certainly intended). It's very easy to go over-board with magic tricks, but it does not take much to incite wonderment in kids.
PBS Kids takes up step-by-step through a fabulous trick to perform with your campers.
The Disappearing Salt Shaker (You'll need a salt shaker, a dime, a napkin, a table, and a chair)

1. Begin by stating that you will make a dime disappear by rubbing the salt shaker over it.
2. Cover a salt shaker with a napkin and put your hands over it.
3. Place the salt shaker, now covered by the napkin, on top of the dime and say the magic words, "zooma zooma zoom- make this coin leave the room!" and then take the napkin with the salt shaker off the table. The coin is still on the table. Now pretend that you are disappointed because the coin didn't disappear and the trick has failed.
4. Then, while the napkin and the shaker are off the table, open your hands and let the salt shaker fall into your lap. The napkin will still look like the salt shaker is in it. Then say, "let me try that again."
5. Now place your hands over the "shaker" and say the magic words, "zooma zooma zoom- make this coin leave the room!"
6. Push down the napkin, and it will seem like the shaker has fallen through the table!
7. You campers will be amazed!
Jokes and Riddles:
Jokes and riddle are classic and match the spirit and pace of camp- fun and sweet!
Take a look at a few of our favorites also provided by PBS Kids:
Q: What do puppies eat at the movies?/ A: PUPcorn
I was wondering why the baseball was getting bigger and bigger and then it hit me!
Q: Where does a duck go when he is sick?/ A: The DUCKtor
Q: How do you make seven even?/ A: You take away the "s"
With all this icing and all the cherries on top, it's important to remember, however, that the most important thing to your campers is the cake- that's you!