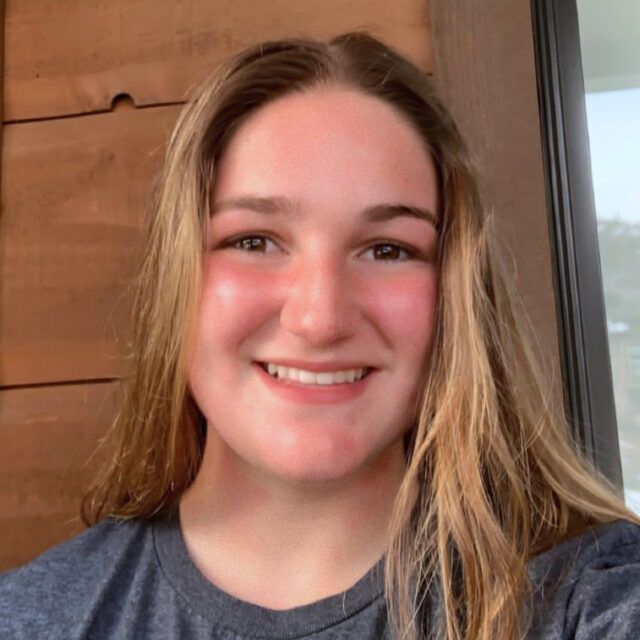 Hi!!! I'm sooooooo excited to work at camp again this summer! When I was first a camper 10 years ago, camp quickly became my favorite place in the world. I loved that I could explore so many new activities (my favorites were hodge podge, paddling, and climbing) and spend so much free time outside in the mountains. And most of all, I loved that could easily make friends in a place where everyone is loved and supported. My favorite part about being a counselor last year was being able to create the magic that made me fall in love with camp for so many young campers. At free swims or twilight, you can find me making a bracelet on the junior lodge porch or reading on the hill. I'm so excited to see you all soon!
Fun Facts
A Surprising Thing About Me
I play professional Ultimate frisbee
Favorite Movie
Not a movie but I looooooove Gilmore Girls
Personal Interests
Anything outside, making ice cream,
Favorite Camp Food
Opening day mac n cheese!!