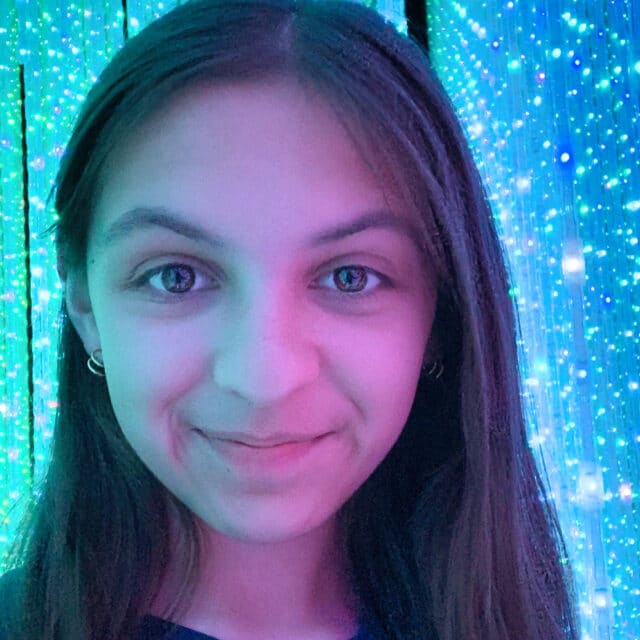 Hi, I'm Aubrey, and this will be my 4th summer at camp and my first year on staff as a CIT. I'm from New Orleans, Louisiana, and I'm so excited to be back up in the mountains this summer! I love being at camp because the scenery is so beautiful and refreshing, so you can usually find me on the porch of a lodge reading or making bracelets! I love seeing familiar faces and meeting new people who make up our amazing camp community! My favorite part of camp is that there are so many opportunities to try new things like hiking, archery, riflery, and making lots of different crafts, and I can't wait to get back into life at camp!
Fun Facts
A Surprising Thing About Me
I have been to 10 different countries!
Favorite Quote
"You have brains in your head. You have feet in your shoes. You can steer yourself any direction you choose." - Dr. Seuss
Favorite Movie
Princess and the Frog
With an hour of free time, I like to...
Read and make bracelets
Sing, Dance, or Both?
Dance
Last Book I Read?
Project Hail Mary by Andy Weir
Personal Interests
Reading, needlepoint, baking, and cooking
Favorite Camp Food
Lasagna