This morning I was reminded of a really think soup— maybe pea —because the fog that settled above camp overnight was so thick, I felt like we could swim through it. I could barely make out a distant hill through the grey. We've been having extraordinary humid weather the last couple days. That means dense fog in the mornings as the temperature drops with the dew point, sunny mornings, and rainy afternoons with thunderstorms passing through. Today we saw that exact pattern. By the way, you can always check the Rockbrook weather station if you are curious about what's going on at camp weather wise. Today I see our temperatures were between 66 and 81, the humidity close to 100% most of the day, and 1.5 inches of rain fell between 3 and 6pm. Should we call it cool tropics?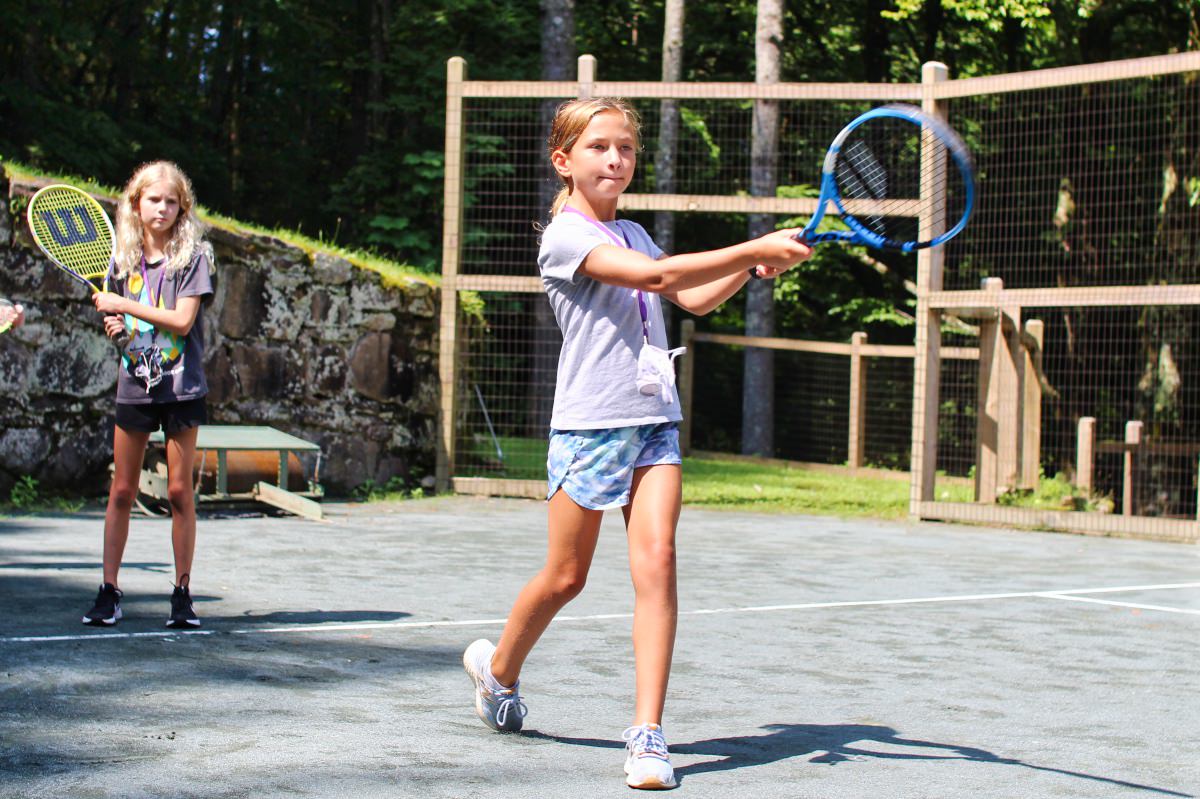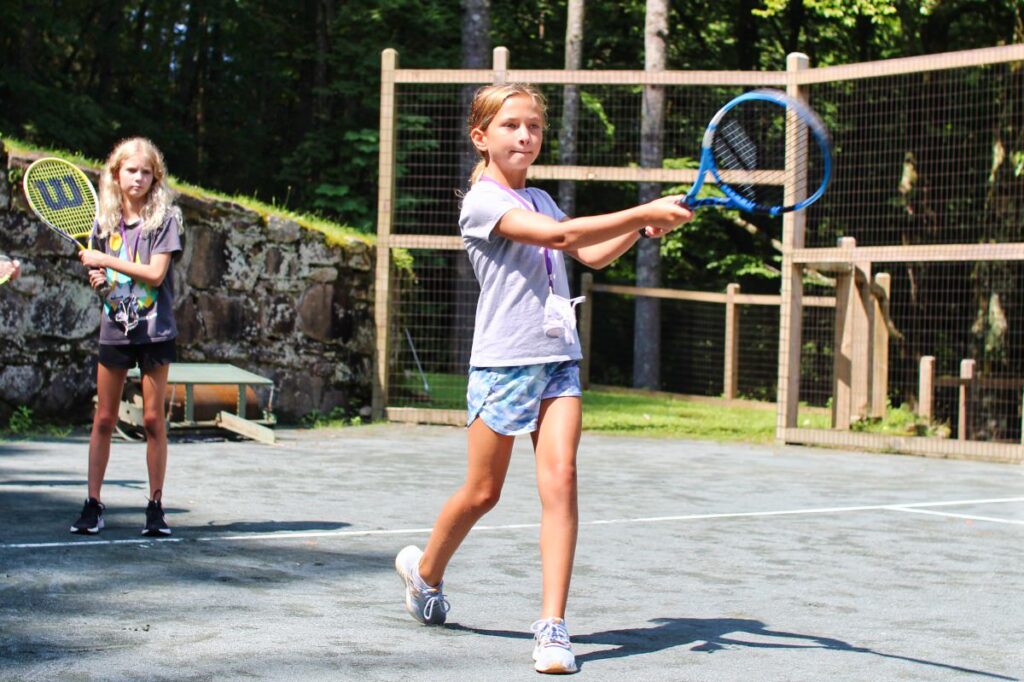 All of the regular camp activities fired into action today giving the girls their first taste of 4 different new things to try. Our counselors and instructors fanned out across the camp ready with supplies and equipment to teach the girls about ropes, racquets and reins. While some girls slid down the water slide, others climbed up the alpine tower. Arrows hit targets and cartwheels spun across the blue gymnastics mats. Girls twisted and tied t-shirts prepping them for colorful dyes. They rolled and pinched clay, cut and glued paper, and wove reeds after soaking them in the creek. Groups of girls soared high through the trees on our zipline course, and others slapped a ball around the gaga ball court. There was time to swim and time to dance. There were snacks to eat: chocolate chip muffins complete with a dollop of edible cookie dough on top (famously decadent around here) in the morning, and goldfish crackers in the afternoon.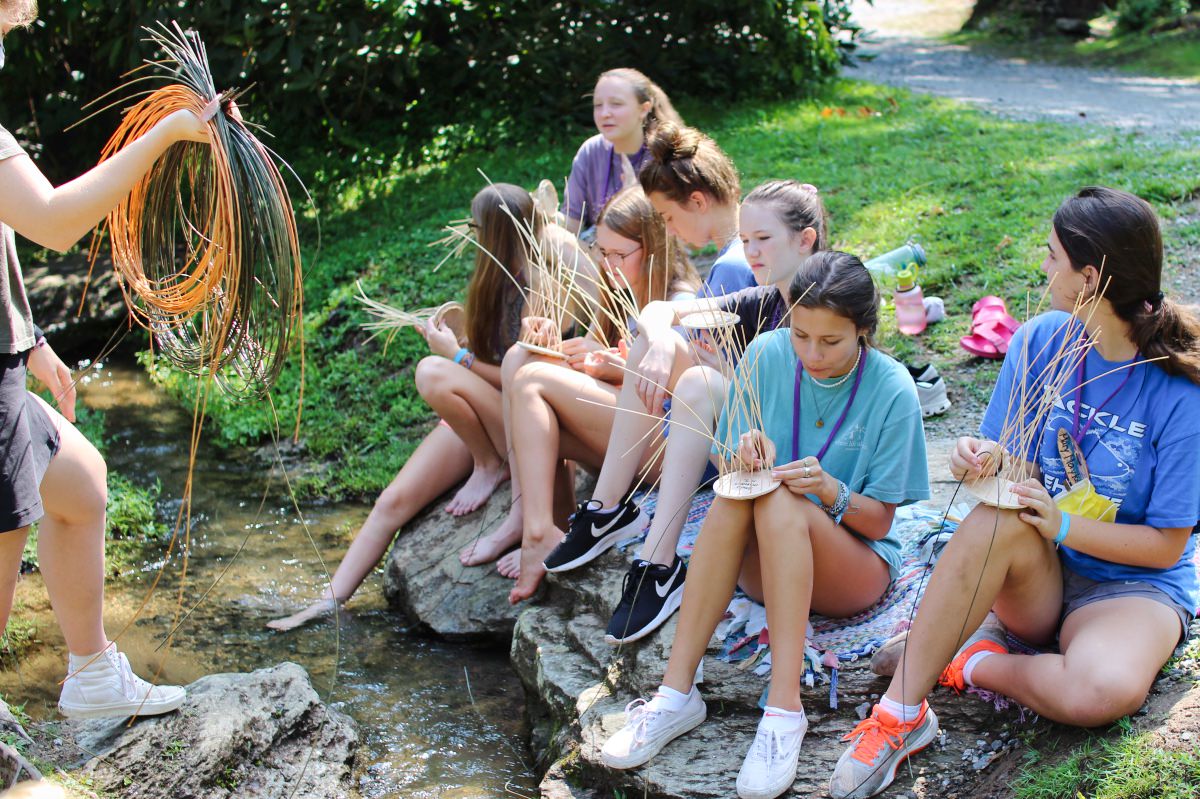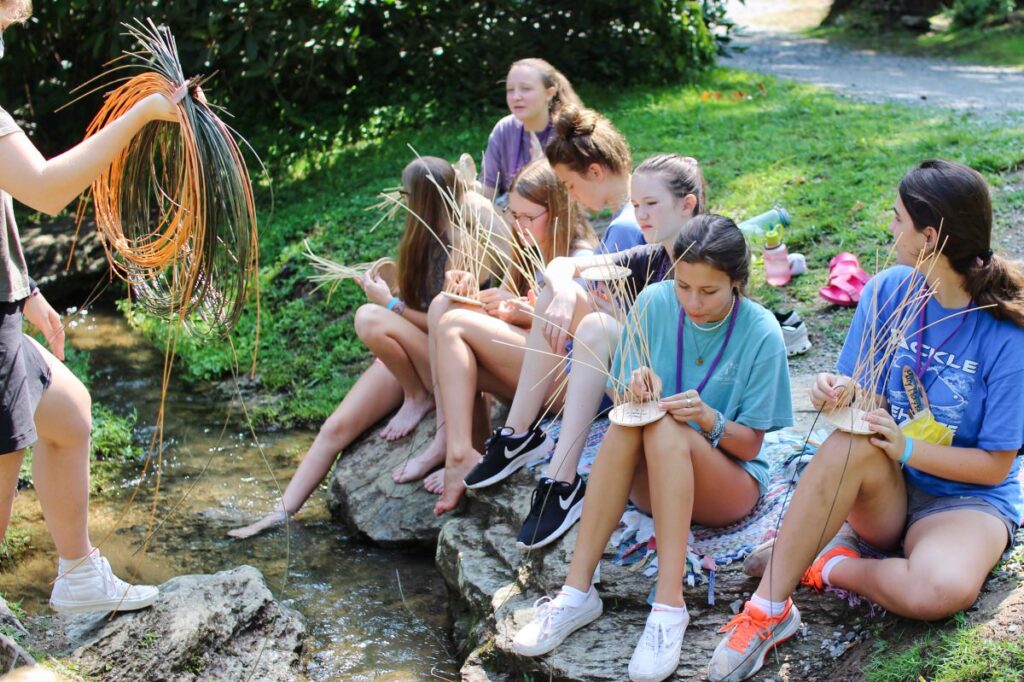 This year, as you may recall from our pre-camp announcements, we are scheduling these activities so each cabin group sticks together. Ordinarily at Rockbrook, the girls select their activity schedule individually, deciding for themselves if they want to focus, for example, on more craft oriented activities instead of adventure-based options. This year, to help maintain distance between cohorts (our cabin groups) we are selecting a range of activities for each cabin, giving them a taste of sports (like archery and riflery), adventure (for example, ziplining and hiking), and crafts (needlecraft and pottery, for example). There are still optional off-camp trips where girls can sign up individually to go, and there are still three blocks of free time where campers can decide on their own what they'd like to do. Horseback riding is still individually scheduled.
If an important part of camp is trying new things, this new system is great. I've heard from several campers that they were surprised how much they like it. One told me, "I would have never signed up for climbing, but I'm actually pretty good at it!" Sometimes if left to their own preferences girls will default to what's safe and comfortable rather than attempting something that looks difficult. Being pulled along as part of an encouraging, supportive group, girls can surprise themselves and discover they can do things that would otherwise seem unpleasant or impossible. Camp life is full of moments like that when what's initially challenging is overcome in the end.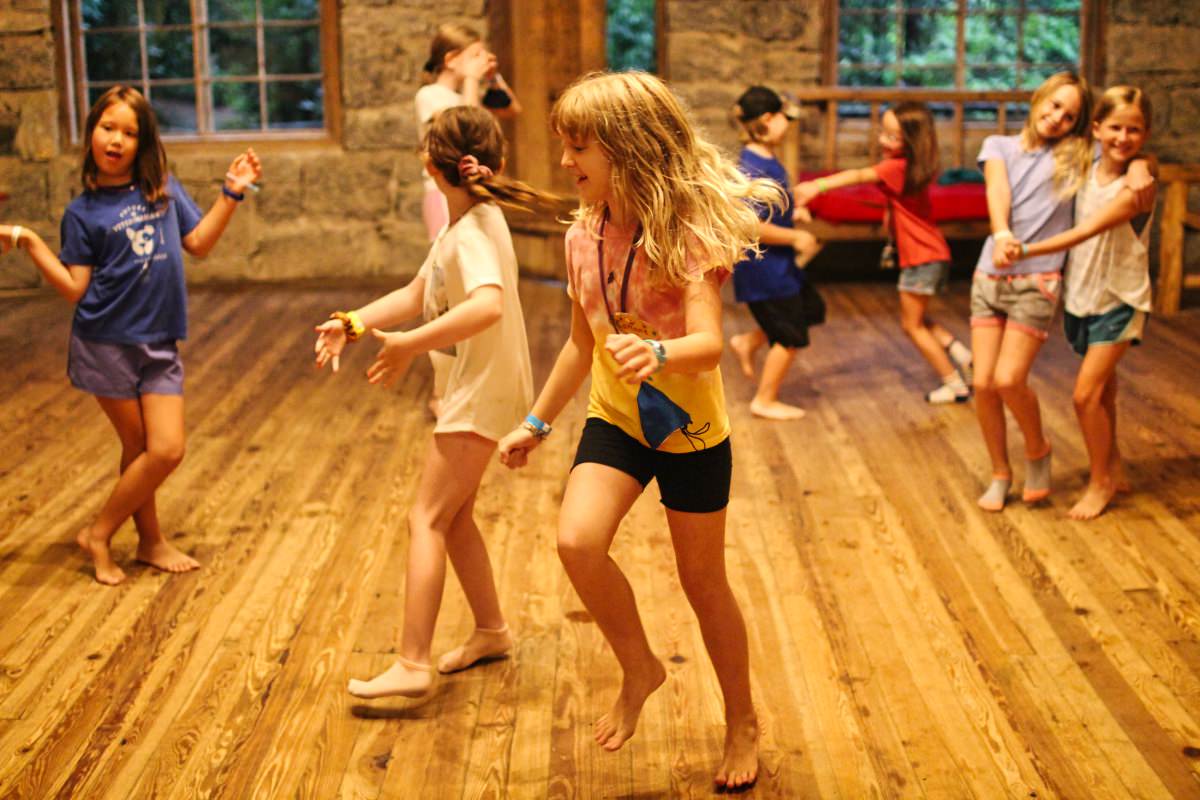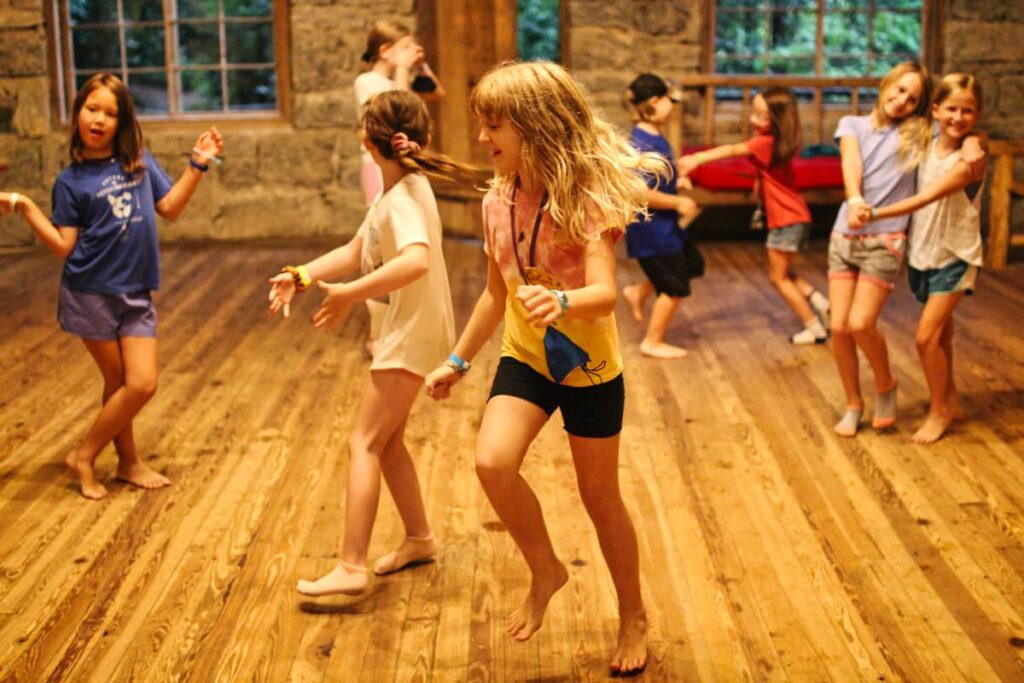 This last photo deserves a quick comment. Can't you just sense the unbridled joy, the silly enthusiasm of this dance class? Dance happens down in the Lakeview Lodge, the stone activity lodge used by the lower line for evening programs. It has mirrors all along one wall and with its smooth hardwood floor, it's an active dance studio throughout the day. You can tell, these young girls are having a grand time zooming around, trying out different dance moves, and posing to see themselves in the mirrors. There's exuberant fun simply in the freedom of it all, knowing a few things and then trying whatever feels right. I think that's why you see so many different dance positions in this scene. These girls are doing their own thing, and loving it! Together and silly, laughing and smiling, they had a great time.
Finally, let me make my appeal for mail. Send it! Send a lot of it! Even just a quick note, having something in your mailbox is a big deal at camp. Your girls would love to hear how proud you are of them at camp.