We'd like to introduce you to Mimi Dunn and Sofie Ehlinger Lawrence, our two new year-round directors at Rockbrook! While both are stepping into new roles at camp, Mimi and Sofie have already spent many years as part of the Rockbrook Camp community. They both know the benefits of being a camp counselor, have worked with children outside the camp setting, and have now returned to Rockbrook.
Mimi Dunn, Staff Director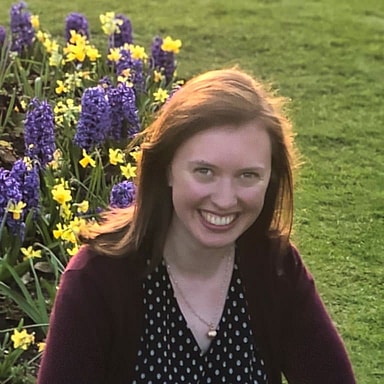 Mimi is now the Staff Director at Rockbrook. She returns to camp after spending 4 years teaching middle school social studies, most recently in Colorado. Mimi grew up in Charleston, WV, received her undergraduate degree from Rhodes College, and her Masters in Education from Northwestern University near Chicago. Mimi has worked as Rockbrook's Staff Coordinator, a Hi-Up counselor, and Senior Line Head. If you've been following the Rockbrook blog, you may recall some of her previous posts. Mimi will be recruiting and hiring cabin counselors and activity instructors, designing and leading staff training sessions, and assisting staff members during the summer. Look forward to meeting her this summer and enjoying her fun sense of humor. Pun alert!
Sofie Ehlinger Lawrence, Wellness Director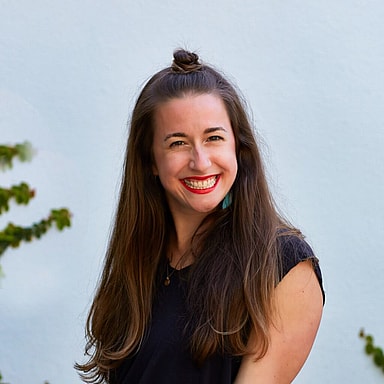 Sofie is the new Wellness Director at Rockbrook. Rockbrook has created this new director position to provide greater support for the social, emotional and mental health needs of its campers and summer staff. Following the struggles many young people have endured during the pandemic, and given our philosophy of creating a caring and supportive community at Rockbrook, we recognize that everyone at camp would benefit from more attention to personal wellness. Life at camp is already a place of incredible well-being (great food, great sleep, tech-free outdoor play, warm friendly relationships, and a feeling of belonging —truly a haven from the outside world), but when we sometimes need a little extra care, Rockbrook will be ready. Sofie will lead our efforts to help campers, their parents, and staff members alike navigate potential personal wellness troubles we might face while at camp.
Sofie brings to this role her experience and insights gained from many years working at camp. She has been a cabin counselor, the head of the waterfront, and our former Staff Director. Sofie was a North Carolina Teaching Fellow while completing her Bachelor's degree at UNC-Asheville, worked in the wellness community in Raleigh, NC, and is currently pursuing a Masters in clinical social work.
Welcome Back!
Everyone here at Rockbrook is excited to welcome both Mimi and Sofie back to camp. We're certain you'll enjoy getting to know them this summer! Meanwhile, give them a shout, and say hello!