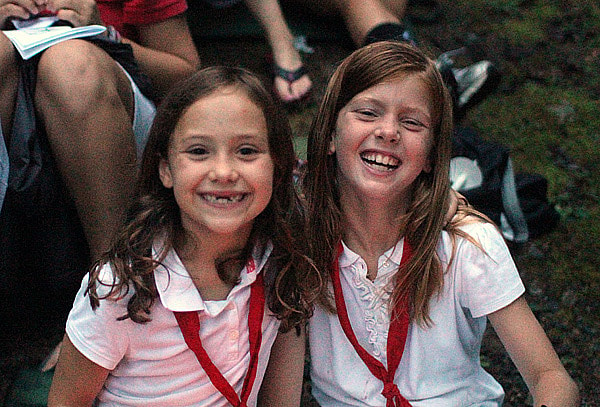 For everyone at Rockbrook, campers, counselors and full-time directors alike, today was the final day of camp in 2013. After all of these weeks together, after all the fun and excitement of the summer, it's now time to say farewell to Rockbrook for this year.
Looking back, it's been an amazing season. Among other things, we've learned who we really are, and seen how passion leads to success. We've witnessed the power of curiosity and wonder, and even understood a secret to being happy. We've truly gained a lot.
There are so many reasons why this has been an excellent summer, why Rockbrook has become such a special place for everyone (and if you've been reading this blog, I'm sure you can think of several), but the most important, I would say, is the people, the marvelous girls and staff members who comprised our camp community. It was their care and generosity, their enthusiasm and energy, that sparked the collective spirit infusing our days. It was the people, all those "Rockbrook Girls," who made this summer spectacular.
So thank you! Thanks everyone! Thank you for being a part of this special place and contributing your love and imagination to its success. We will miss you, but also look forward everyday to seeing you again next summer.