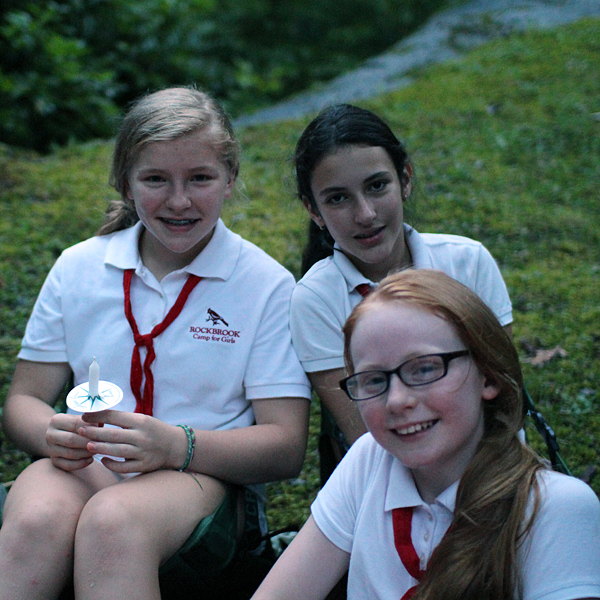 There's a strange time warp that happens at camp, a sense of time that's accentuated during a long session like the one we are finishing today. It's peculiar how time passes here because for some reason it seems to both speed by, but also creep along day by day. Oddly you hear both kinds of comments from campers and counselors: "Wait? It's only Wednesday?" and "I can't believe it's already time for Banquet!" My best explanation for this points to the richness of our days, to the incredibly abundant range of activities, surprise events, conversations, and meals we enjoy everyday. Packed into each day are so many things that engage, thrill, and perhaps challenge us. Camp life means making things, being with people, and going places. One moment we might be breathing hard from climbing the Junior Hill, and another we'll be wringing a few drops of water from our hair thanks to a passing rainstorm. With this much going on— "constant activity" is not an exaggeration —we're never "wasting time." We're filling our days to the brim with nature, relationships with caring people, excellent food, and dose after dose of silly fun.
Life at camp slows the passing of time because it accomplishes all of this. Adding up the sheer volume of new and different experiences, reflecting on it just a bit, paying attention to its details, we simply have a lot of time to recall. At camp, it's hard to ignore the daily abundance of novel experiences and that slows down our perception of time. Simultaneously, however, these experiences are also really fun. They're exciting, stimulating and fully engaging. With the collective spirit of camp amplifying every moment, we're not having fun sporadically; we're having a blast virtually every minute of our waking day. Because the abundance of our experience at camp is also an abundance of fun, our sense of time speeds up. After all, time really does fly when you're having fun. The time warp of camp life, its seeming speed and span, springs from this unique combination.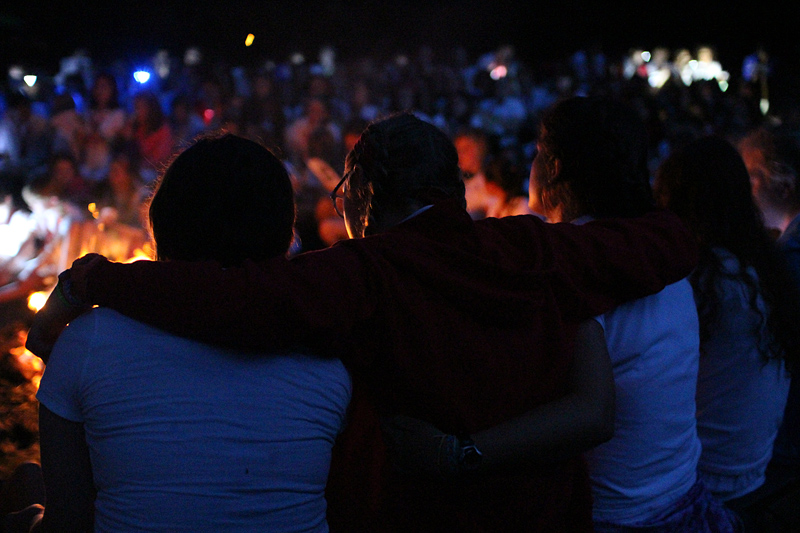 During our closing campfire tonight, our "Spirit Fire," several campers and counselors stood to speak about what camp meant to them this session, recalling fondly the richness of their days at camp. For many, camp felt "too short" but also "the best summer of my life." New campers described being nervous about camp at first, but quickly realizing that Rockbrook is a welcoming, encouraging, positive place ready to bring out everyone's best. Returning campers talked about the incredible friendships they've formed at camp and how every summer they return, those friendships become more important to them.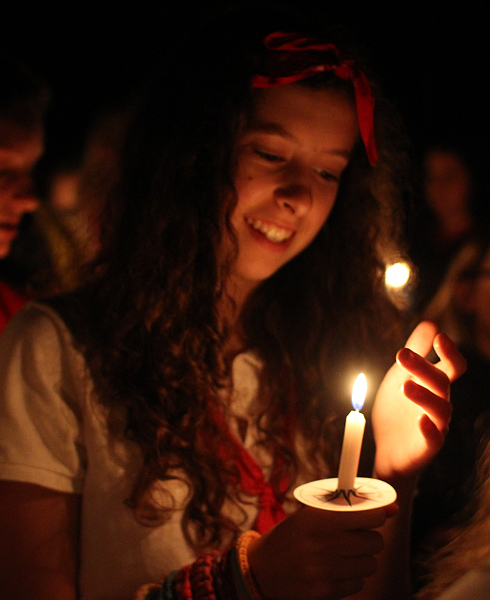 Sitting together like this under the white oaks, circled around a blazing orange fire, the deepest meanings of camp come to the surface. Camp has brought us all closer together, just as it has challenged us to grow a "little in the spirit of Rockbrook." The Spirit Fire is a beautiful ceremony in this way, celebrating all that we've experienced together. After hearing from the campers and counselors, and Sarah's reflections on the session, everyone lit a small white candle and slowly formed a line around the lake. We stood for a few minutes looking out at the many reflections of candlelight in the water. It was a marvelous scene, and the perfect way to close the Spirit Fire.
Thank you everyone for your enthusiasm and support over the last few weeks. It's been a phenomenal session, and we're so proud how everyone helped make that possible. We look forward to welcoming you back the "Heart of a Wooded Mountain" soon!