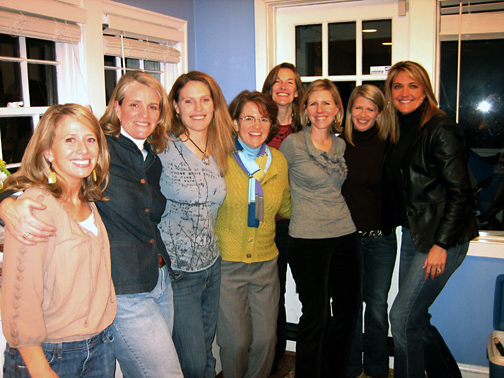 Back on the 29th of January, a few RBC girls got together for a mini-reunion at Lucile Martin's house in Atlanta, GA. Fifteen or so people were able to make it. Not pictured above: Jennie Lewis, Charlotte Page, Jenny Howard, Maggie Allgood, Mandy Horton, Jill Woodruff King, Haley and Bayless Fleming.
It's always so great to get together and remember all the happy times we've shared at Rockbrook. Sometimes you can't help but laughing at some of those old photos.
Stay tuned! We'll let you know when the next Rockbrook Mini Reunion is planned.