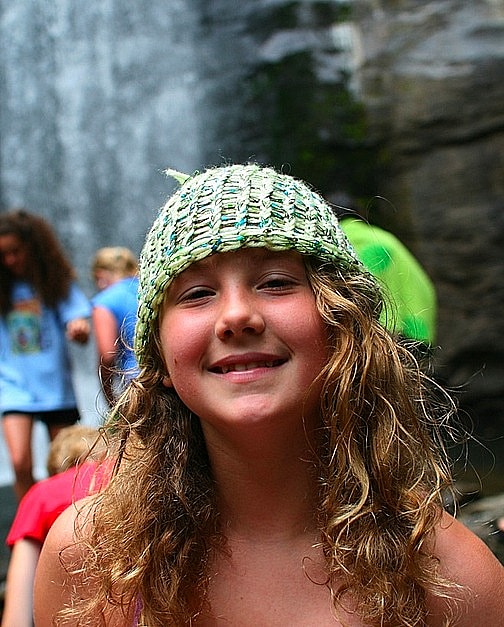 "Like your hat Maddie."
Knitting! It's just one of the fiber arts activities available at Rockbrook each and every camp session.
With so many arts and crafts opportunities, you get to make some pretty cool stuff when you come to camp… like this hat for instance. Maddie knitted it when she first got to camp last summer, and from then on was rarely seen without it. A camp arts project that she used every single day!
It's true; knitting has become an increasingly popular activity at camp. The Rockbrook girls are learning that it isn't all that difficult (once you master the basic stitches!) to knit, is really a lot of fun, and is so satisfying when you see what you've made. Some girls describe the feeling of it, the process of twisting, looping and tying yarn in patterns of knots, to be relaxing, even meditative.
It's the kind of thing that can become addicting. As soon as you finish one project, it's easy and exciting to imagine and start another. In the long run knitting can then continue after camp at Home. It can become a life-long hobby!
P.S. That's Looking Glass Falls in the background.