"Kinder than is necessary. Because it's not enough to be kind. One should be kinder than needed…If every person in this room made it a rule that wherever you are, whenever you can, you will try to act a little kinder than is necessary – the world really would be a better place."

–RJ Palacio, Wonder
Many of my campers love the book Wonder by RJ Palacio. In it, a boy named Auggie, who was born with facial abnormalities, goes to middle school for the first time. Through shifting perspectives and realistic characters, the book ends up being an excellent argument for kindness.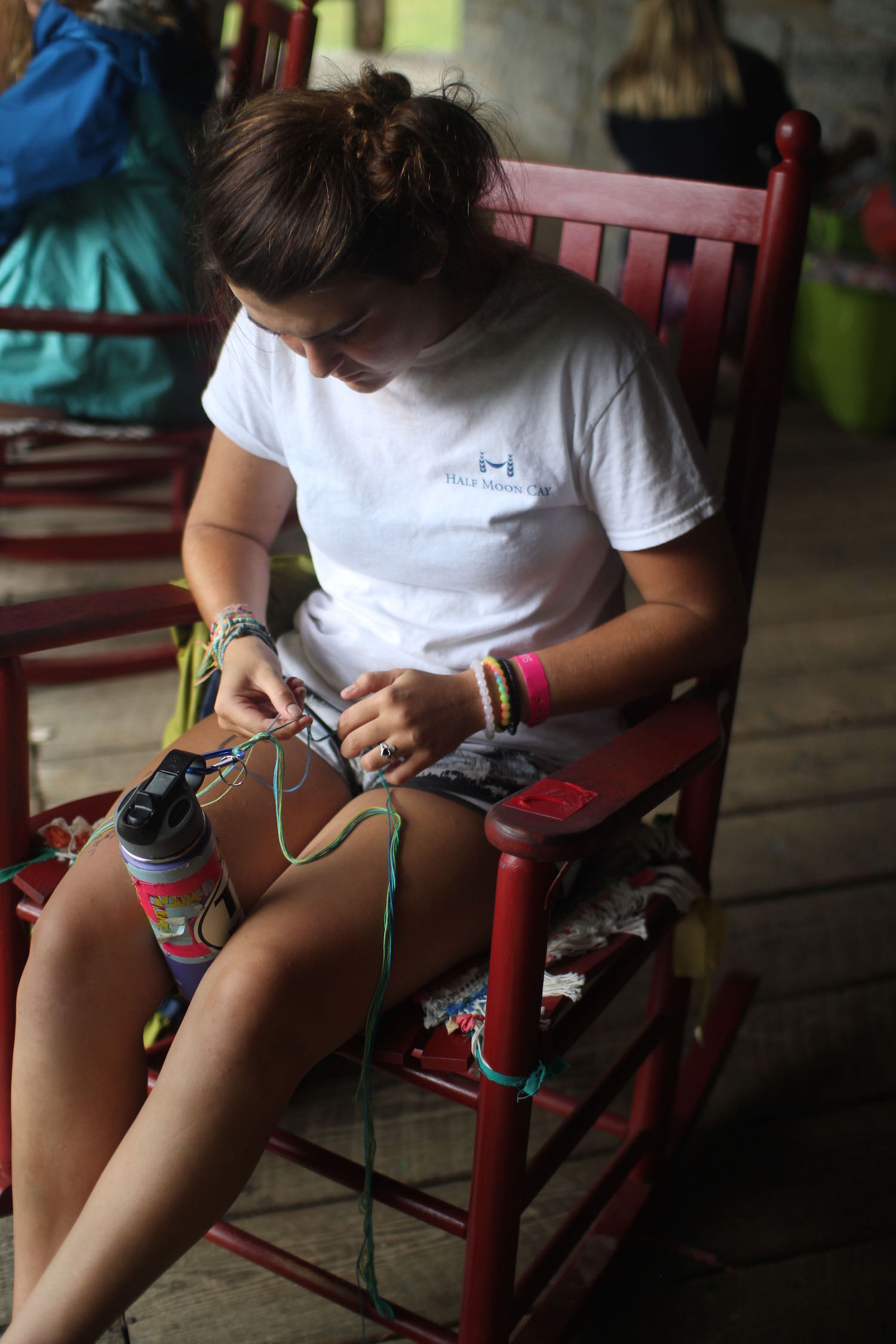 This book resonates at Rockbrook particularly because, in many ways, Rockbrook's foundation is a culture of kindness. There is something gentler about being here, something that causes everyone to be a little more patient with each other, to go out of our way for someone else. With mini session girls starting their first day of camp, it was fun to see how they were welcomed into camp and became a part of this culture.
In Jewelry Making, girls made beaded necklaces. I saw many girls not making it for themselves only, but giving their necklaces to friends. They put their friends' initials on them–entire cabins now match with beaded necklaces and bracelets. They enjoyed having a fun and colorful identity for the entire cabin to sport around camp! I've also seen many friendship bracelets being given to good friends. I even saw one girl giving a particularly intricate bracelet to a friend on the first day of camp! We all wondered how she had made the bracelet so quickly, but she said that she had been working on the bracelet throughout the year, ready to give it to a friend when she finally saw her at camp! It is impressive to consider how much these bonds continue throughout the year.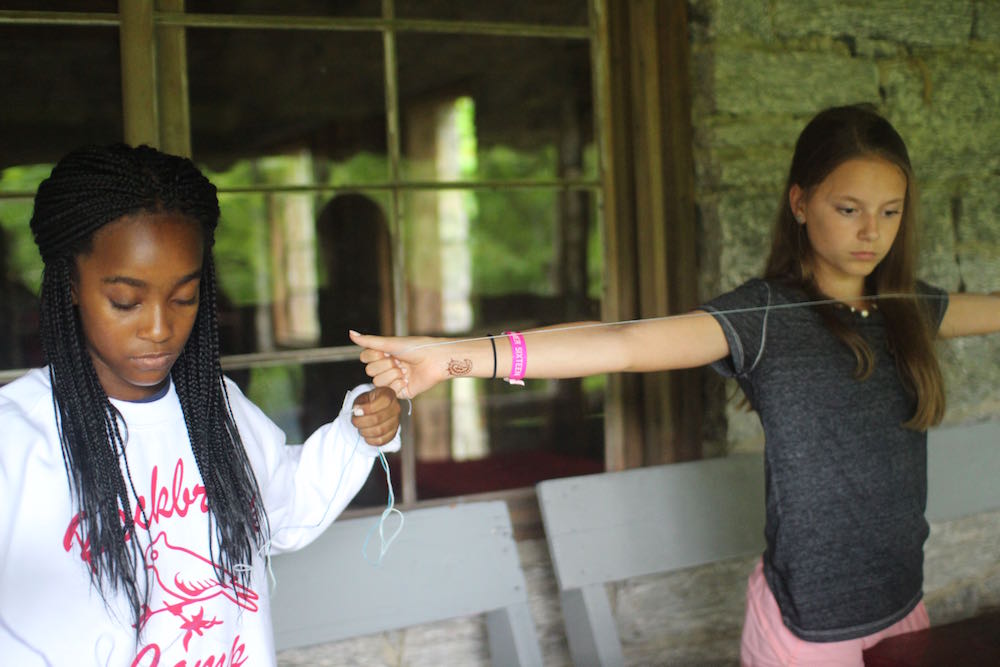 Hodge Podge is an activity where girls make really fun crafts. I don't know of a better way to describe it–they make flubber, which is a gooey playdough-like creation. It doesn't make much of a mess, but feels really weird and makes fun sounds! They also tie-dye shirts and fun pillows. Today was a flubber day, and the girls had so much fun talking to each other and making flubber. After, everyone let their friends play with their fun creations and it became a hit in the cabins.
I see this culture of kindness the most frequently in the dining hall. Our dining hall is wonderful and neighborly, and even though they are in close quarters, the girls are able to work together to make sure that everyone has enough space and can get in and out for food. We are constantly borrowing things from other tables, but today, I noticed that a lot of tables were also making sure that others have enough. Sometimes, girls will volunteer to be the ones to get up and get more food, even if they did not take the last thing. Girls will go out of their way to show new campers where the water spigot is, or where to find the extra spoons. After dinner, a camper from our cabin volunteered to help clean the table when it was not her night. These things might seem small, maybe even too small to mention, but these are the things that create the atmosphere in which we live.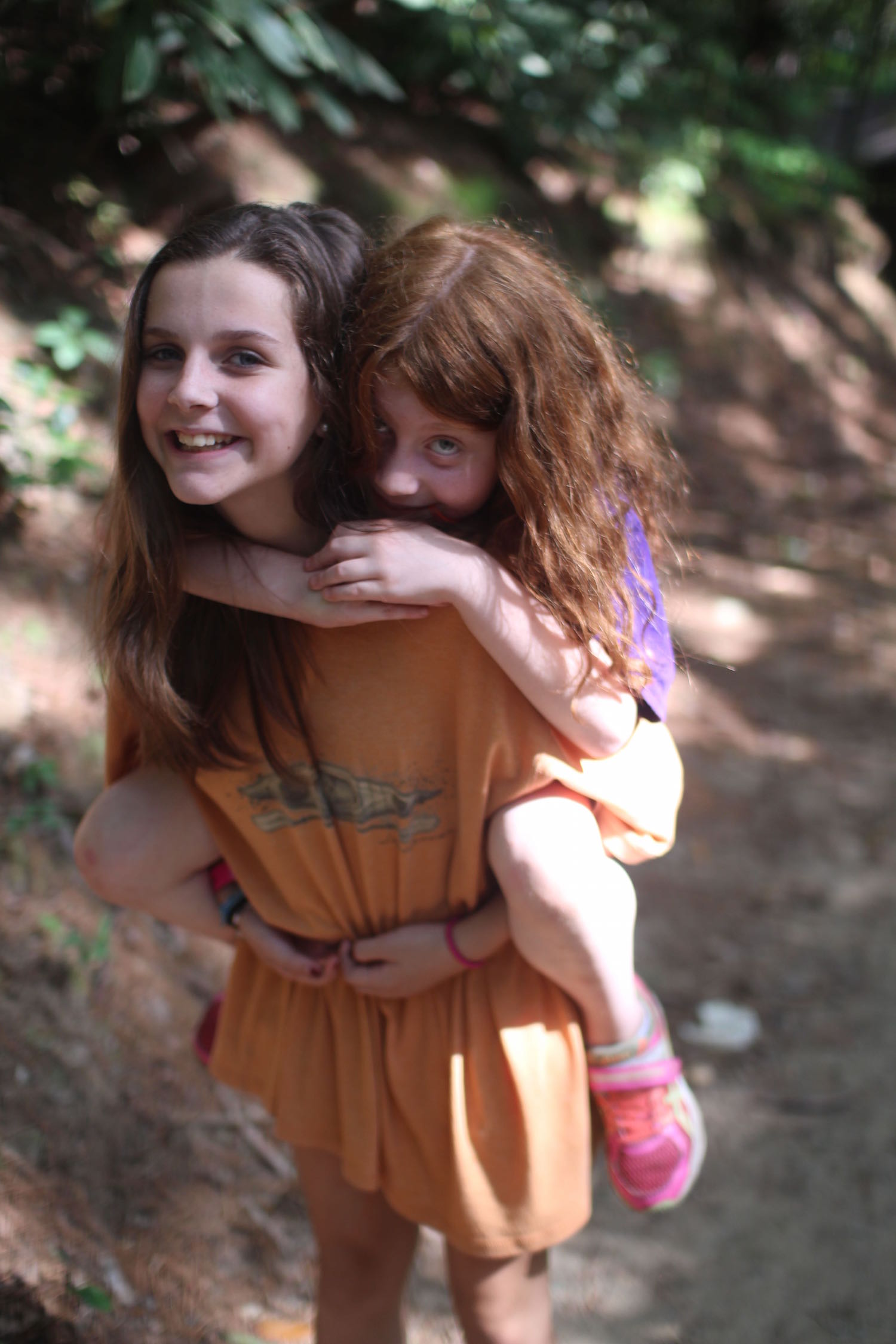 It's impossible to talk about kindness at Rockbrook and not mention the Hi-Up Campers. These are the oldest campers at Rockbrook, and they have many responsibilities that help keep camp running. They help out with the dishes, choose which songs to sing at meals, sort mail, get ready for special events, and help out with activities, among other things! This group of hi-ups has gone above and beyond to make all of the other campers feel loved. At twilight, hi-ups are frequently seen on the hill playing with the juniors and braiding their hair. They are constantly walking other girls to the barn, and helping out when any of the younger girls are feeling homesick. They show patience and love to the younger girls. In Nature, for example, hi-ups helped the juniors avoid slipping on rocks on a hike to Rockbrook Falls. Their spirit of helping others has resonated throughout the camp, making the other campers feel supported and welcomed!
Wherever you go at Rockbrook, you can't help but notice this sense of gentleness and willingness to do things for others. Girls volunteered to sweep the lodge last night when their friends were on the rafting trip. Others helped comfort girls who were homesick. In one middler cabin, girls who had been to camp for years spent time trying to help a new friend who was experiencing homesickness. They asked her a lot of questions about her home life and tried to apply all of those things to camp–it truly helped the homesick camper and made her feel more at home here at camp.
Within this culture that so regularly exudes kindness as a philosophy, it doesn't take long for girls to feel comfortable and at home. We aren't competing against each other. Instead, we all want the best for each other. I see campers make being kinder than is necessary a rule in their lives at camp, whether consciously or unconsciously, they intentionally make decisions that brighten the lives of others. During each of these times, when girls go the extra mile, they are making their cabin, their line, and the camp has a whole a more generous place. Kindness is contagious, and in living this way at camp, I think this kind of generosity extends when campers return home.