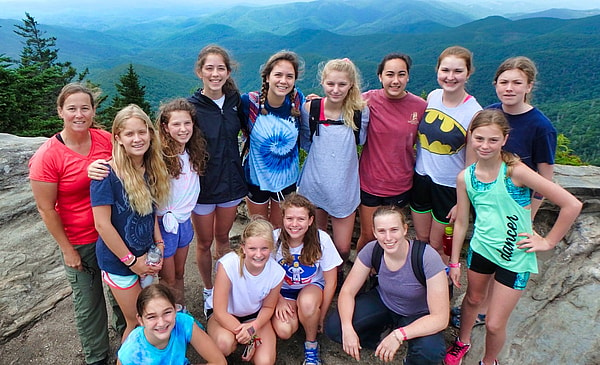 You probably didn't know it, but Jayne, who has, since 2015, helped Rockbrook girls enjoy adventure trips at camp, also teaches women's backpacking classes.
You've seen Jayne at camp guiding rafts down the Nantahala, leading overnight canoe trips on the French Broad, leading groups through our zipline course, guiding backpacking and camping trips in Pisgah, and leading day hikes in Dupont, just to name few of her adventures with Rockbrook campers.
Blue Ridge Outdoors magazine has just published an interesting article profiling Jayne and the women's backpacking classes she offers here in western North Carolina. Here's a link so you can go read, Hard Fought: Backpacking Buff Empowers Women to Hike.
Go check out the article. You'll learn about Jayne's background, more about her outdoor adventure experience, and I bet you'll notice several people in the article's photos.
Way to go Jayne!