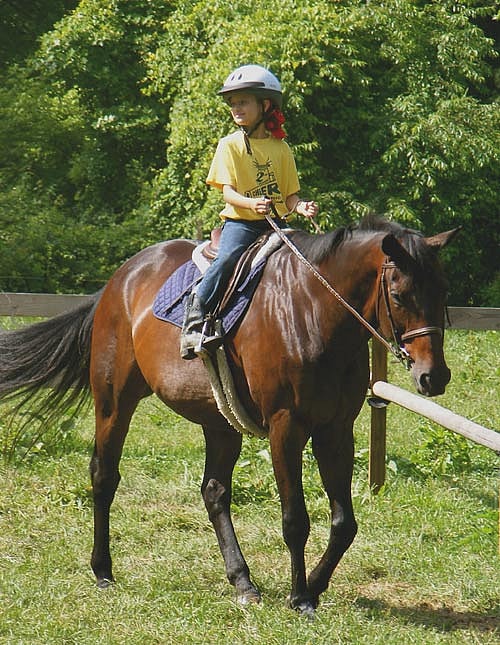 Everything is coming together down at the Rockbrook equestrian center in preparation for this summer. Here's a quick note from Cara, the Equestrian Director.
Many of the most popular horses are back like Gordon, Annie, Woody, Reagan, Buddy and Fritz. We have some new horses that we think you'll love. Happy is a 16 hand Warmblood mare that has been a successful show hunter. Tobie is a Halflinger pony that does therapeutic riding during the school year. He is so fat and adorable! We can't wait to show him off to everyone!

The Barn Staff has many surprises for riders this summer and is ready for campers to arrive!
Campers arrive at camp this weekend and we're ready to ride! There's hay in loft. All 30 stalls are clean and prepared with fresh bedding. The fields or mowed. The fences are all cleared and strong. The feed room is stocked. The riding rings are groomed.
Let's get horseback riding!