Today we closed Rockbrook's 90th season and said farewell to our Third session and August Mini session campers. After these weeks together, it's astounding how close we've all become, girls of all ages and staff members sharing experiences and growing together as a family. We've laughed together and cheered for each other. We've learned together and helped each other. All this proving once again a remarkable thing about Rockbrook: everyone here is part of a loving community, supported, encouraged and appreciated. Being a part of it is a marvelous feeling.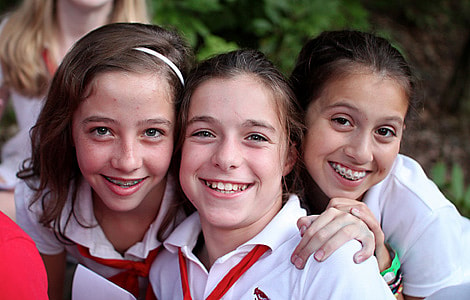 That's one of best reasons girls develop such a deep love for camp. They not only get to do so many amazingly fun things and live with so many great people, they cherish the feeling of freedom and the regular moments of excitement every day brings. Life at camp is different from the rest of the year. It's of course missing modern comforts (and technology), but also, strangely, feels more real.
Thank you everyone! Rockbrook is magical because everyone— our great girls, counselors, directors, support staff and families —makes it that way. Thank you for your efforts and support this summer. It's truly been fantastic!