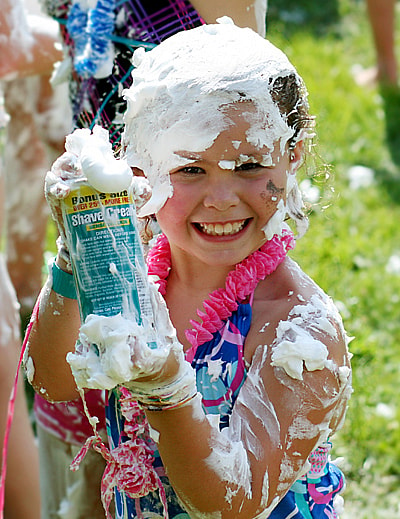 After discussing the rigorous, driven parenting style recounted by Amy Chua, the recent documentary film Race to Nowhere adds fuel to the fire. In their desire to do "what's best" for their kids, to provide them "every opportunity," and to cheer them on to "work hard" toward their goals, the film shows parents pushing their kids to the brink. It's heartbreaking to see in the film the anxiety both school kids and their parents are dealing with as they race between school work, team practice, and other responsibilities. The quality of what they eat and the amount of sleep they get are the first to be sacrificed in this pressure to excel, but kids are also, I would say, giving up important parts of their childhood. In the name of "getting into a good college" and later, "getting a good job" they have hopped on a treadmill that's speeding past valuable opportunities to develop as healthy, happy human beings.
Here again, we have to applaud the power of a traditional sleepaway summer camp to act as a welcome relief from these pressures. Rockbrook is a down-to-earth community of people who simply love to relax, be themselves, make good solid friendships, and enjoy the pure freedom of summer. We're a zany bunch, always in motion, and always ready to try something new for the fun of it. Camp, like the best moments of childhood, is full of unexpected pleasures. Surrounded by equally enthusiastic people, it's easy to be excited about everything!
The lasting benefits of a camp experience are very well documented, but here's another. It's simply wonderful for kids to take a break from the pressures of school. Interrupting the "race to nowhere" with camp is a very good idea.