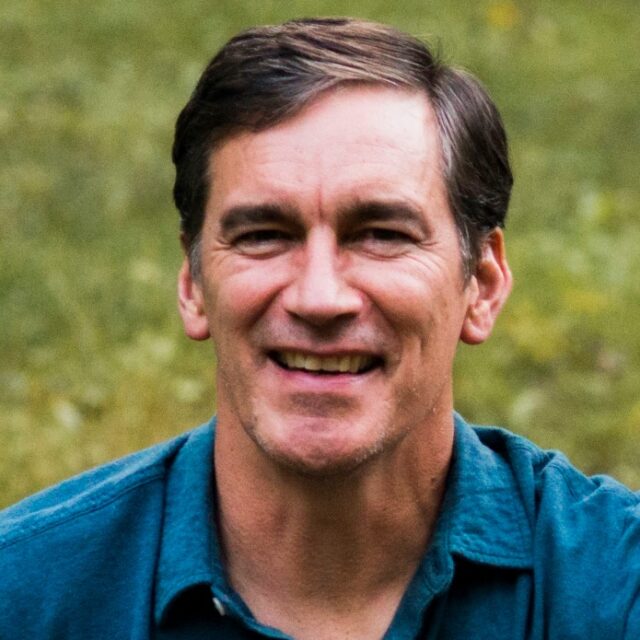 Jeff Carter
I started working at camp back in 1988, not thinking I would be back for more than a couple of years. But after meeting the people, spending nights in the surrounding forests, witnessing the incredible warmth and caring of the Rockbrook community, and marveling at how much a difference camp makes in the lives of all these Rockbrook girls, I was hooked. Camp life just grows on you. You find yourself eating well, sleeping well, laughing a lot, playing with abandon, and growing through all sorts of unexpected challenges. Being around kids all day, you're reminded of things about yourself that you've forgotten, like how to be silly, how to be OK with quirky things, and how to be excited about almost anything. Can you see why I love it?
It's a true privilege for me to be a part of this special place. Every summer I look forward to meeting everyone and returning to enjoy our time together in "the Heart of a Wooded Mountain."
Fun Facts
A Surprising Thing About Me
I lived in Nigeria for over a year.
Favorite Quote
"Life shrinks or expands in proportion to one's courage" —Anaïs Nin
Favorite Movie
Princess Mononoke
With an hour of free time, I like to...
Discover and listen to new music
Sing, Dance, or Both?
Both, loosely...
Last Book I Read?
Demon Copperhead, by Barbara Kingsolver
Personal Interests
Mountain Biking, Music
Favorite Camp Food
The muffins, any and every flavor!