Sundays at camp start off lazy with the morning bell ringing at 9am, campers getting straight out of bed and heading right to the dining hall, PJs and all. We feasted on glazed doughnuts while taking breaks to sing some classic morning songs… "and this is what we hear our counselors yell. Get out of bed! You sleepy head! And do your chores on the run…"
Rockbrook Camp had many celebrations on Sunday. The first being Juneteenth! A few members of our staff helped educate and celebrate this national holiday by teaching a popular family reunion dance and working with the kitchen for a delicious soul food dinner.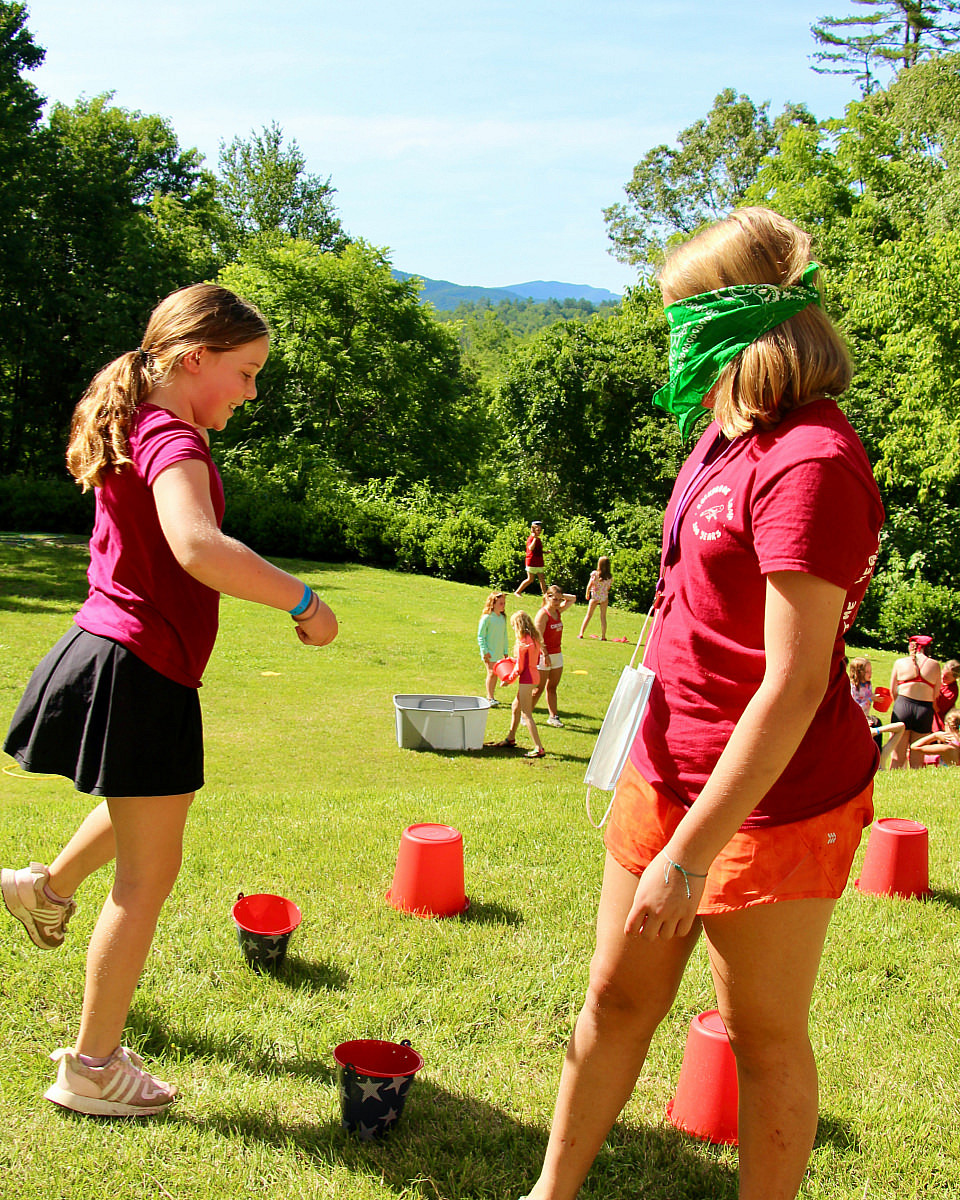 Sunday was also a big day focused on teamwork and fun with a WHOA Warrior celebration! What makes a WHOA Warrior at Rockbrook Camp? First, we need a color to show some spirit for our lines! Our Junior line showed spirit in their best red. Middlers sported their bluest blues. Our seniors were decked out in oldschool Rockbrook green!
Next, we need sunscreen! Counselors, this is a reminder to make sure your campers are wearing sunscreen. Campers, this is a reminder to make sure your counselors are wearing sunscreen!
Water bottles. Clothes you don't mind getting wet. Teamwork. And enthusiasm!
Our lines split up and spent some time at three different locations around camp for a variety of WHOA Warrior events – think NBCs "Survivor" but less focused on competition and more focused on teamwork and fun! At landsports there was an inflatable obstacle course and slide. Campers of all ages loved racing on the inflatables and going down the huge water slide. We also passed out some refreshing snow cones on this hot and sunny day – another major crowd pleaser.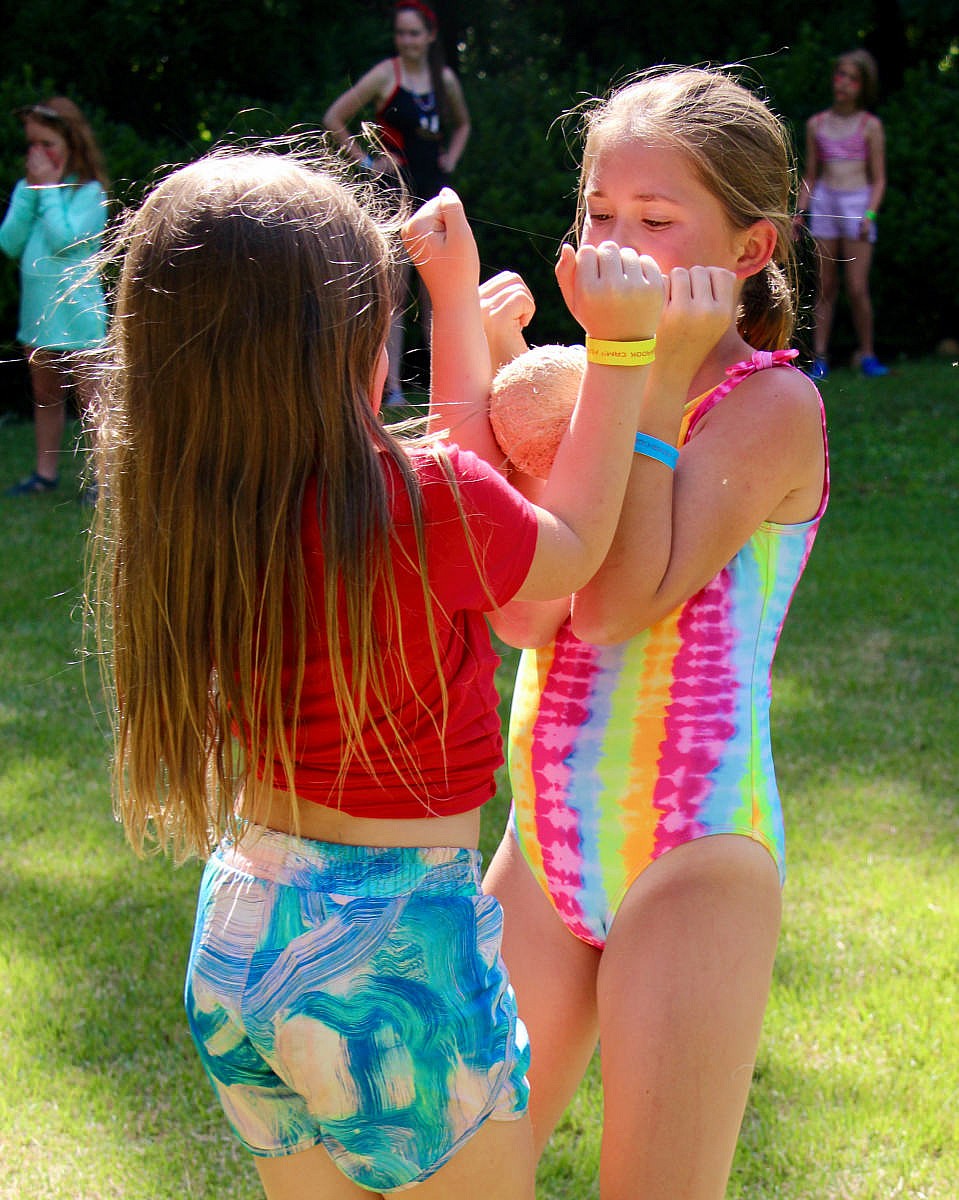 The second location was the Carrier House lawn. At this station, campers finished creative relays and challenges requiring lots of teamwork. Campers worked together on a "Coconut Relay" involving teams racing to get a coconut from point A to point B as quickly as possible. There was also a Tic-Tac-Toe relay and a Hot Coal Walking Challenge which tested communication and listening skills as one camper directed a blindfolded partner around an obstacle course to collect ping pong balls scattered throughout.
Location three required teamwork and creativity. Cabins worked together to create their own "Redbird Idol," a beaded necklace, to represent their cabin. After creating their idol, cabins went out to different locations of camp to hide their idol. After dinner, the camp came back together for a camp wide "Redbird Idol" hunt. After 30 minutes of searching, there was a three way tie for the cabin who found the most idols! Middler One ended up winning the prize of "Floats on Floats" – Rootbeer and Cheerwine floats while relaxing on floats in the lake at resthour!
The teamwork and enthusiasm for WHOA Warrior is really what makes the event special. Whether it's going around in a circle taking turns adding beads to a "Redbird Idol" or cheering on a teammate as they're hopping with a coconut in between their knees, our campers were working with each other rather than against each other.