Howdy All!
Charlotte and I recently returned from a Rockbrook Roadtrip, and I wanted to share some of our highlights with you. We traveled far and wide looking for RBC girls. In just seven days we landed in five different cities, spent time with six awesome host families, met eight new canine friends, filled the gas tank close to ten times, saw nearly 150 slices of pizza be devoured, and laughed with countless Rockbrook campers, alumnae, and new pals. Needless to say, we thoroughly enjoyed ourselves.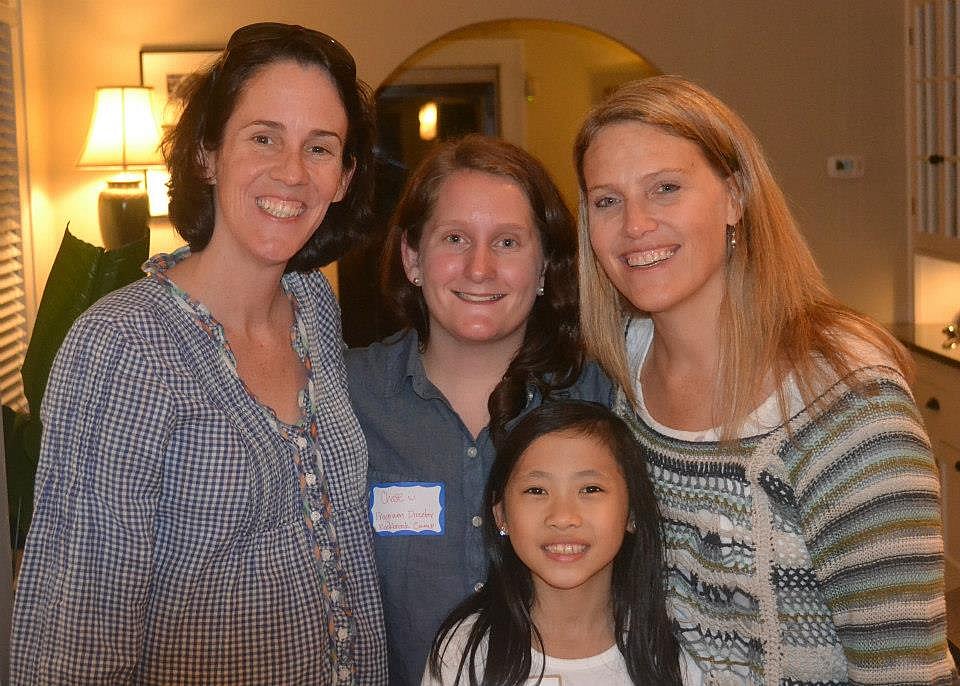 On day one, we headed south from Brevard and made it to Atlanta where we had a Rockbrook party at camper Kate's house. Kate hosted the party with her mom, Betsy, a RBC alumna. We had so much fun! We weren't ready to leave Georgia after we had such a great time in Atlanta, so we made stops in Columbus and Macon. In Columbus, we laughed all night with Emma, our host camper, and her brother Cam. We fell in love with their new puppy, Tank, but Emma wouldn't let us take him home.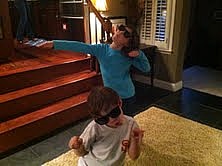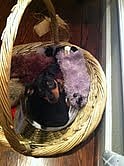 Tank wasn't the only furry friend that we wanted to take home with us. We had a party at Anna Kate's house in Macon where I was introduced to her sweet dog, Ollie. I had heard rumors that Ollie was one of the best dogs I would ever meet. Let me assure you, THE RUMORS ARE TRUE. We saw lots of Rockbrook campers at the party in Macon, and Anna Kate's mom Kathleen, a former camper herself, built a fire so we could all make s'mores. Yum- talk about a crowd pleaser!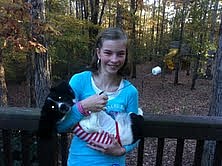 We visited Charlotte's mom's house in Georgia before heading North for our last two shows. It's only necessary that I mention this because I was able to snap a picture of LITTLE CHARLOTTE that I feel I must share with you. Enjoy.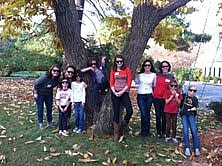 After three fabulous shows in Georgia we made the eight hour drive to Charlottesville to catch up with camper Hannah Margaret and her parents, Wendy and Ed. We loved seeing so many Rockbrook girls in Virginia, and a couple of loyal counselors, Lyndsey and Greer, made appearances also. However, it was Hannah Margaret and her dog, Freckles, who stole the show in Charlottesville. Freckles, a show dog in his own right, has won ribbons in a couple of local dog shows with Hannah Margaret as his trainer. Go Freckles, Go!!!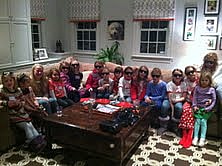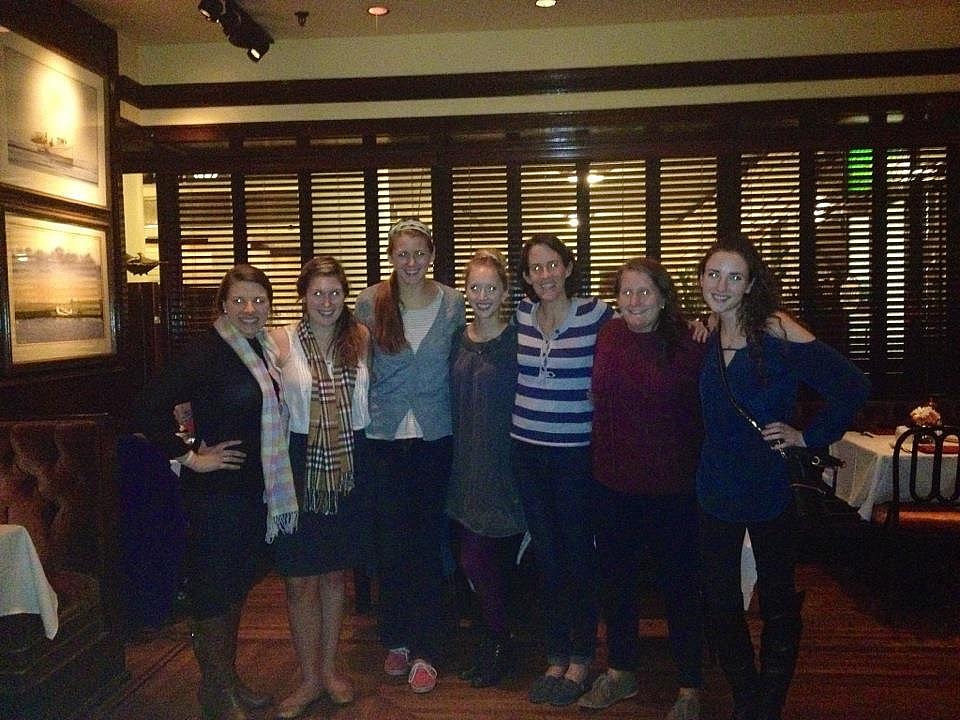 We were sad to leave Charlottesville, but excited to make it to DC where campers Tia, Wiley and Sarah were waiting for us! The DC party, hosted by Alison and Jill, was such a blast! The energy was amazing, and everyone was so excited to hear about camp. We gave all the girls some RBC shades, and they rocked them To wrap our trip up, we had dinner with some of our favorite Rockbrook counselors in DC. Elizabeth, Katie, Christine, Jane, Kendal, Charlotte and I laughed all night long. It was great to catch up! We had such a great time out on the open road, and we loved seeing so many Rockbrook faces- new and old! Thanks for coming out, y'all! We hope to see you all again soon!