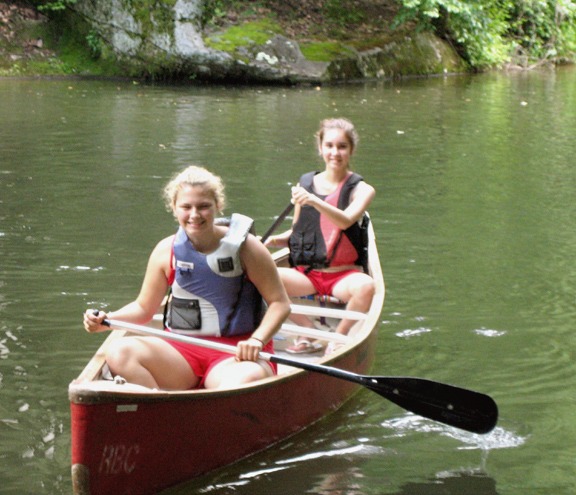 Speaking of canoeing, it's still a summer camp activity we offer at Rockbrook. Like most of the outdoor adventure activities, we have a progression where kids first learn basic skills and safety procedures, and then move up to more challenging aspects. For canoeing, we learn the names and uses of the equipment (the boats, PFDs and paddles, for example), then practice different paddling strokes and techniques to steer the canoes in the water. With all of that firmly in place, we're off to one of the local rivers— the French Broad, the Green, the Tuckaseegee, or the Nantahala. Each offers its own unique challenges and whitewater thrills.
Even if you've never tried canoeing before, camp is a great place to begin learning. It's not difficult to do, and everyone, no matter what age, can become comfortable in a canoe.
Don't be surprised if you end up really liking it!