Looking back on twelve years at Rockbrook Camp, I am lucky enough to have experienced Rockbrook as a camper, counselor, and now assistant director. I'm filled with a sweet sense of pride and joy when I see junior campers excitedly finding minnows in the creek, middlers walking (with purpose) to muffin break, and senior campers strategizing how to get tortellini refills as quickly as possible. I love watching counselors sing with their campers, lead dance breaks during meals, and teach new skills during activities. Nothing brings me more joy than watching counselors welcome campers into the Rockbrook community.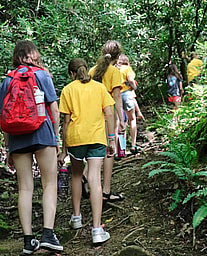 As I watch campers and counselors navigate their summer at Rockbrook, I am constantly reminded of what I have gained because of camp.
Speaking to an excited Hi-Up counselor looking forward to cabin day, I was reminded today of how appreciative I am that Rockbrook is a community that fosters independence, confidence, and growth. From the youngest campers to our CAs, these skills and qualities are ingrained into life at Rockbrook. Campers are encouraged to choose their own activities, and every activity is open to every age group. Even though some activities have unfamiliar names— Hodge Podge, Curosty, and Folklore, to name a few —campers quickly learn that stepping out of their comfort zones is an experience that is celebrated at Rockbrook.
It's not an unfamiliar sight to see a camper's activity card filled with a variety of activities like horseback-riding, tie-dying, jewelry-making, and rock-climbing. More often than not, campers try to take all these activities in the same day! Of course, there are also plenty of opportunities outside of activities in which campers can experience something they've never done before. The junior overnight is a great first camping experience for our youngest campers, in which the junior cabins spend the night camping at the Rockbrook Junior Outpost. The Junior Outpost is a pair of roofed platforms tucked away on the Rockbrook property, in which juniors make s'mores, learn new songs, and fall asleep under a blanket of stars. The Middlers and Seniors are offered incredibly exciting opportunities to whitewater raft, kayak, hike, and climb on real rock.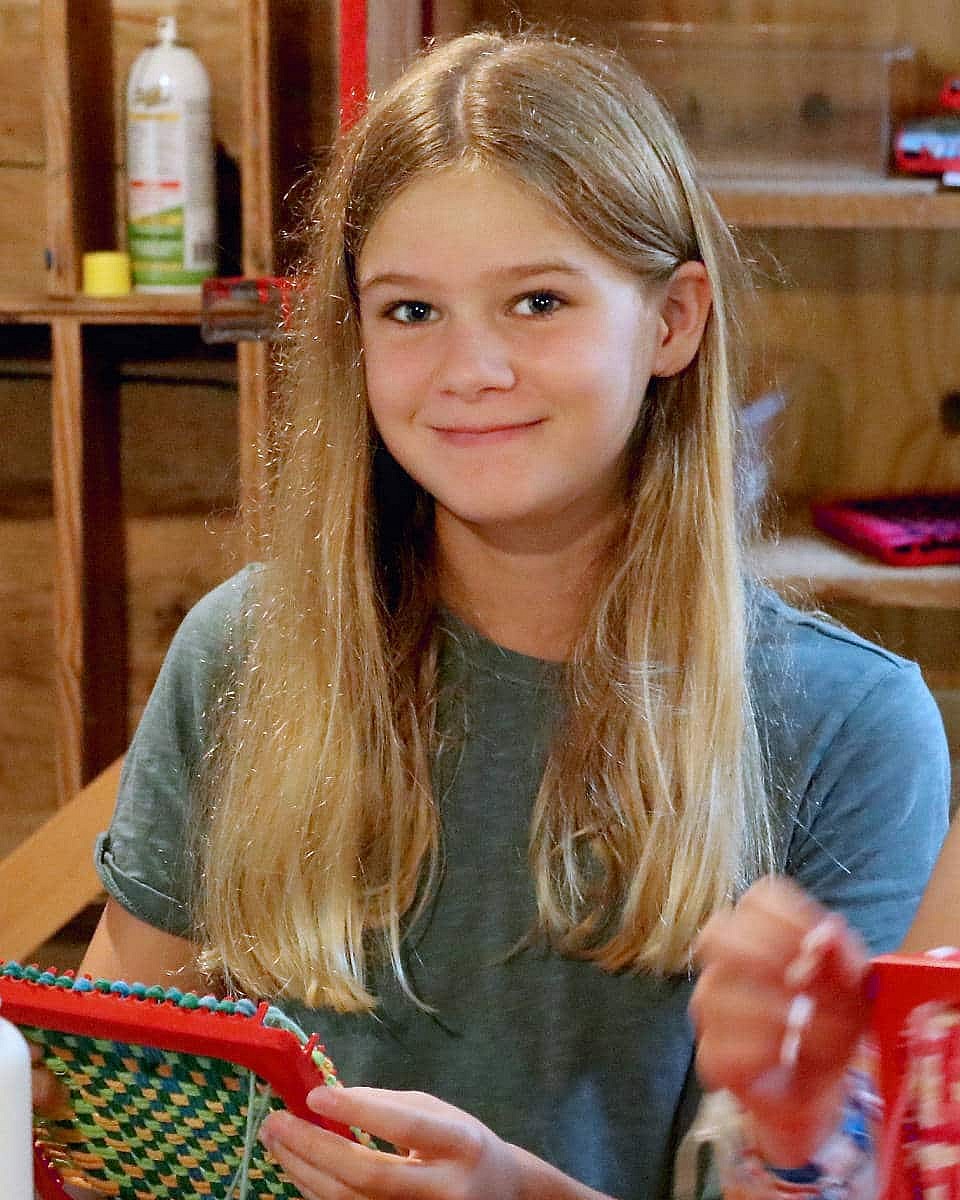 One of my favorite trips as a camper was when I got to climb at Castle Rock, the beautiful rock face that overlooks camp. You can climb to the top, shout out your success, and hear campers cheering for you on the hill far below! While all these amazing opportunities are being offered, the motto for encouraging campers is "challenge by choice." These activities are brand-new to many campers, and the Rockbrook community encourages campers to take on new experiences with gusto.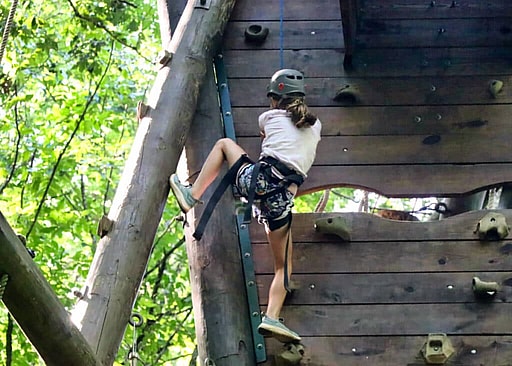 As a former Rockbrook camper, I have benefitted time and time again from these opportunities for growth. I am constantly rewarded for my curiosity and independence, which encourages me to "choose more challenges"- and at Rockbrook, I always come out the other side stronger for it. Life is full of moments outside of my comfort zone, and I'm thankful for the experiences at Rockbrook that taught me the value of resilience, dedication, and hard work.
After over a decade at camp, I attribute a lot of my self-confidence and positive self-image to the unbelievably encouraging and supportive community at Rockbrook. No day at Rockbrook goes by without celebrating campers who are gaining new and wonderful experiences at camp. Whether it's soaring to new heights on the zip line, the first slide down the waterslide, or trying a different cereal for breakfast, each and every person taking a step out of their comfort zone is met with cheers, applause, and even spontaneous song.
Rockbrook has taught me many wonderful lessons that have remained with me into my adult life, and I'm lucky to have learned the confidence to keep choosing challenges and work to succeed at something new.
—Ellie Culin