From the very moment we woke up this morning, girls have been savoring what they have been calling "the last normal day of camp." With banquet tomorrow, and Spirit Fire on Wednesday, the end of first session seems to be rapidly approaching. Today feels normal, yet there is a certain urgency in the air to soak up the beauty and fun of camp before it comes to a close. The campers are reenergized after a restful Sunday and intent on living it up throughout the day.
You could see this attitude everywhere today. Many girls chose to go off camp on one of the many trips offered. Some girls went whitewater kayaking on the Upper Green River today, while others spent the day climbing at Cedar Rock. Brought back by high popularity, some middlers and seniors went on a "Wet and Wild" hike to Moore's Cove, while other campers went to Dupont Forest to explore some of the best waterfalls in the area. Going to camp in Western North Carolina offers so many avenues for adventures, and it is wonderful that there are so many options to engage with the outdoors every day—and so many girls who are excited to go on the trips!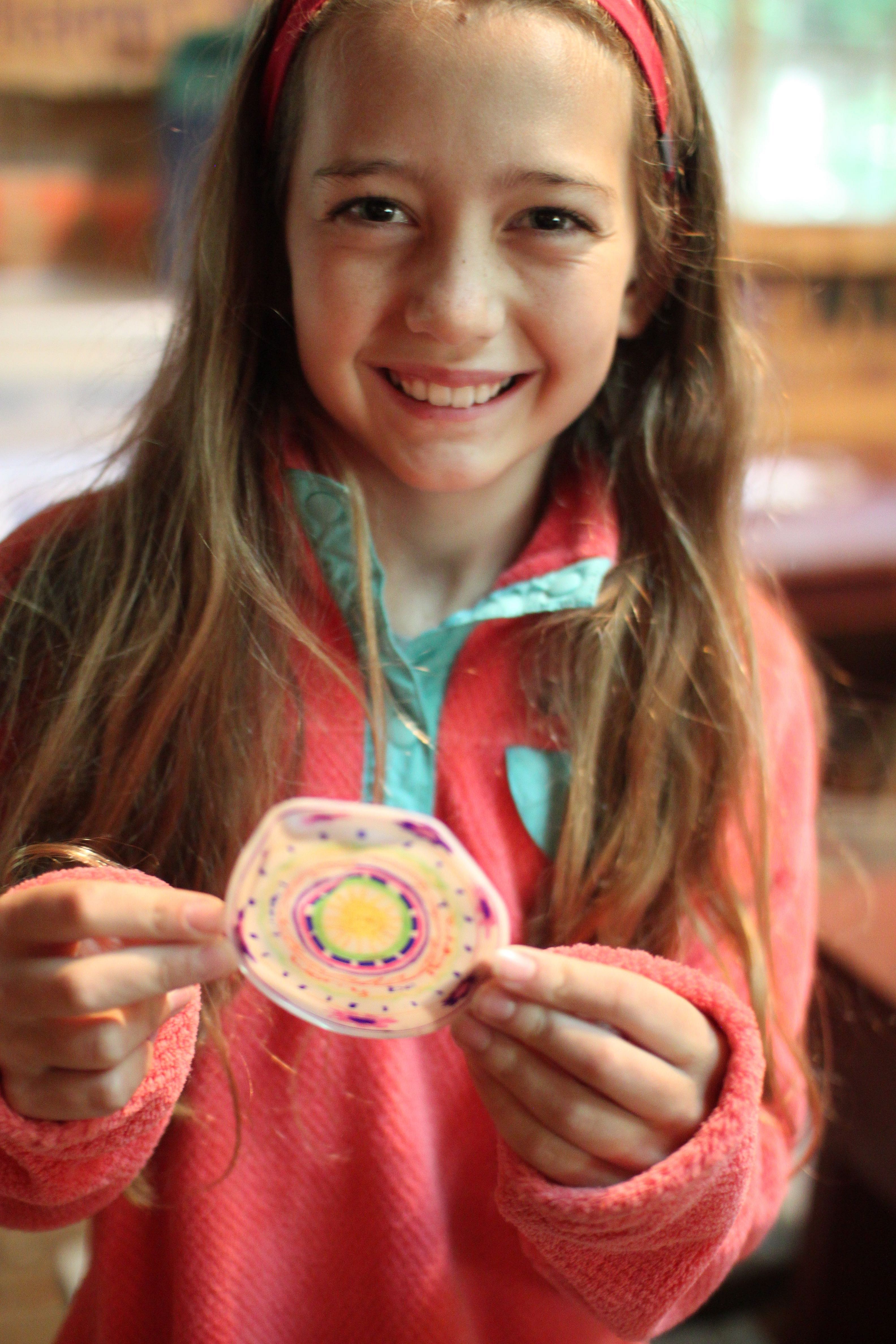 Many other girls stayed in camp and spent the day happily busy in their activities. In drama, the girls helped to paint the set for the upcoming play, The Lion King, and then spent time acting like some of the animals from the show. Girls love drama because they learn both hard skills such as set painting, auditioning techniques, and stage directions, but also soft skills like confidence, and feeling comfortable while acting silly in front of others. As I walked by the lake, I also came across the girls of curosty. In curosty, girls learn how to weave on looms and, on days like today, weave baskets. They sit with their toes in the creek on this beautiful day, chatting to each other while learning how to weave reeds and ultimately create a basket. This is a time-honored Rockbrook activity. In fact, our camp mom, Laura, mentioned to me how much she loved that her kids spend time in the very same creek weaving baskets like the ones she used to make and like the ones her grandmother used to make.
In addition to the activities, Rockbrook girls stayed busy during their free swims today! The counselor-camper tennis tournament was in full force first free swim. I had the opportunity to play with a camper, and we had so much fun. Through good communication, a few days of practice, and a lot of laughter, we advanced to the final round. Though we did not win the final match, we were proud of our friends who did! As the matches went on, I was struck by the genuine sportswomanship and large amounts of fun that were had on the court. We took it seriously– everyone wanted to do well–but the atmosphere was light and unwaveringly supportive.
Many of those who were not playing tennis were seen swimming or running, both groups trying to complete their last requirements to go to Dolly's. Rockbrook girls who complete a certain number of laps in the Rockbrook Lake become a part of the esteemed Mermaid Club. The whole camp sings a song in their honor! In the same vein, girls who participate in Rockbrook Runners and complete a certain number of miles (by walking or running), become a part of the Marathon Club. Both clubs are rewarded for their hard work and their many hours of free swims by going to Dolly's ice cream. As we are approaching the end of camp, girls are buckling down and working hard toward achieving their goals. Girls ran and walked with Rockbrook Runners three different times today—first free swim, second free swim, and twilight! This means that girls who were especially motivated were able to run or walk six miles today!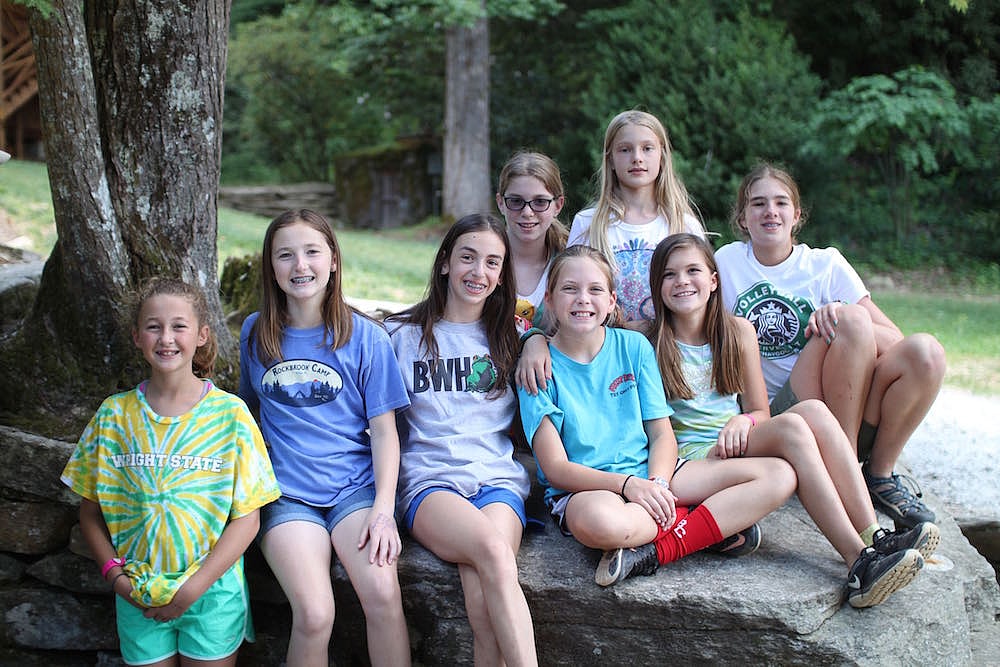 In the same way that we are savoring the activities we have to do, I have also seen girls savoring the friendships that they have made. All day, I have seen girls busily finishing their friendship bracelets to give away to their friends, a piece of camp that travels with girls throughout the year. There has been much more intentionality to their togetherness: I have come across many clumps of girls just talking during free swims whereas they usually would write letters or read. As camp is ending, the girls' focus has been on what has been the most important throughout their experience: the relationships they have formed with each other.
As the day wound down, we all gathered in our lodges for the final night of evening program: counselor impersonations! The girls look forward to this throughout the session, a chance to poke good-natured fun at the counselors. We all laughed until our stomachs hurt and exchanged many hugs and sweet words before having our final goodnight circle as a line. We sang taps, passed the friendship squeeze, and said the Rockbrook Prayer before it was time for milk and cookies. During goodnight circle, we expect a certain amount of peace and comfort, but with it was extra special tonight, as we were not taking any part of the day for granted. As some girls got in to bed, the gentle rattle of the wagon could be heard going down the Senior Line as the CA girls started to set up for banquet and some girls headed to the hill to do a bit of stargazing before bed.
So tomorrow, we will begin packing and for the next two days, we will celebrate our summers and say goodbye. But at Rockbrook, we have learned to live for today. And today was just a normal day at camp: a day well-lived.