When I think back on my time at Rockbrook as an eight-year-old camper, there's one moment that has remained clear across the many decades. I was hiking up the hill from horseback riding, and I stopped for a minute. Standing on that hill, I realized that I had no adults telling me where to go or what to do. No one was urging me to hurry up or change clothes. The feeling of freedom at camp was intoxicating. At the age of eight, for the first time I felt totally in charge of myself. And I really liked it!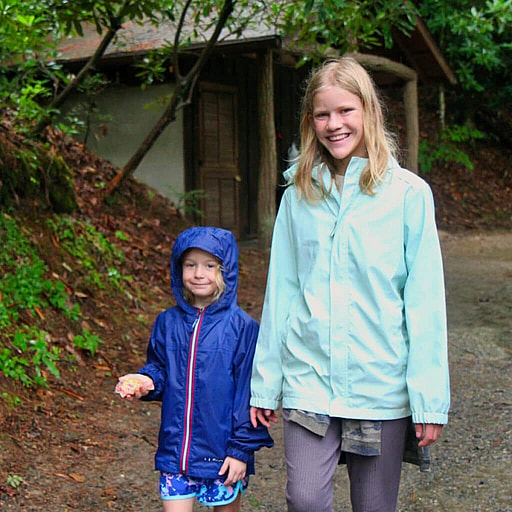 One of the things that makes Rockbrook Camp unique is that campers of all ages are responsible for getting themselves to their own activities, just as I did years ago. That may seem like a minor detail, but it's much more than that. It puts the camper in charge of their self throughout the day, which is a significant and sometimes new thing for them. Counselors and staff are always around to help give directions and escort a wayward camper, but for the most part, moving between activities and showing up on time is their responsibility.
Personal responsibility extends to life in the cabin as well. As a counselor, I remember constantly picking up the wet towels and bathing suits of my campers (grumbling in aggravation), until my wise co-counselor pointed out the error of my ways. After a few days of unhappy shimmying into cold and clammy bathing suits, my campers had figured out how to hang up their own wet items. Amazing how that worked! Sometimes it's a new experience for campers to choose their own outfits each day and keep track of their own belongings. Sometimes that means there's a lot of stuff on the "lost and found" table. But they always figure it out in the end (and hopefully wrote their name in their clothes!)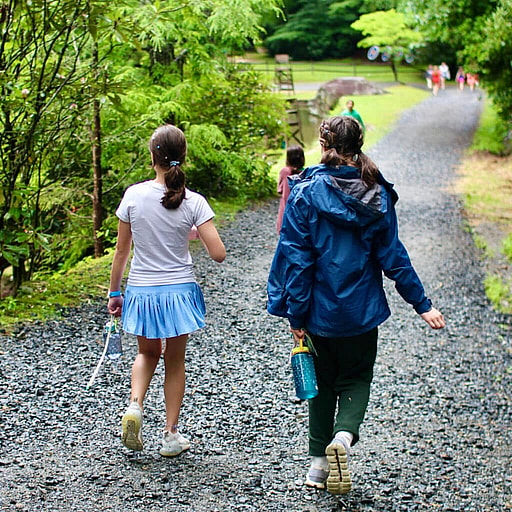 Campers are also given several hours each day of free time, with plenty of options as to how they can spend them. From my vantage point on the hill, it's so much fun to watch kids wander around camp, perfectly happy alone or in small clumps. Some will race to the tether ball and start a heated competition. Others sit by the stream, quietly knotting friendship bracelets or reading their books. From a distance, I can hear the splashing and laughing at the lake of cheerful swimmers.
Just like me as an 8-year-old, campers at Rockbrook Camp regularly have the autonomy to dwell on what they feel like doing in that moment and just go do it! They love the personal freedom and will have deep consultations with each other about the best ways to spend their free time each day. From my perch, I hear things like "Should we go swimming?" "No, I don't feel like changing into my bathing suit, let's go sit on the rock and talk." "I'm going to go finish my art project."  All these little snippets of conversation add up to kids realizing their own independence and exercising it.  
Watchful counselors and staff members are always making sure campers show up for activities, behave in a safe manner, and take full advantage of all the fun things available at camp. But as much as possible, they stay hands-off when it comes to campers making their own decisions and exercising responsibility. After all, that's the whole point of going away to camp! Sometimes that means a yucky wet bathing suit or missing the first half of riding because you had to go back for your boots, but you learn and grow each time.
— Miranda Barrett
Camp Mom, Former Counselor and Camper