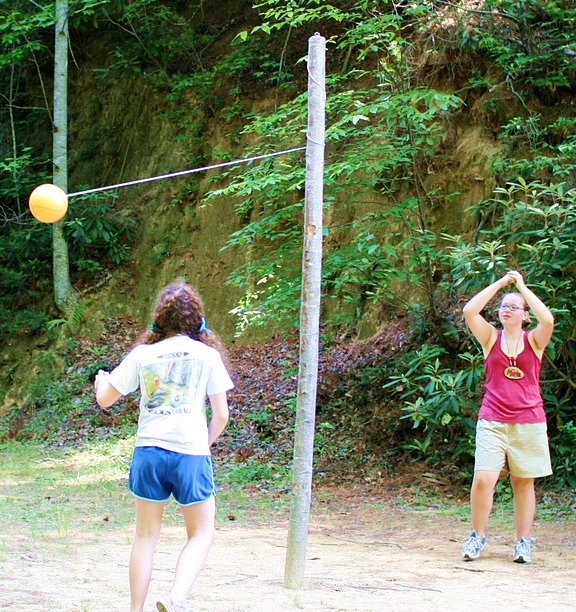 Lately we've been getting a few questions about how to play the game tetherball.
So, how do you play tetherball?
The main goal is for each player (there are only two kids, one against the other) to hit the ball in a direction that will wrap the cord up around the center pole. Each opponent is hitting the ball in an opposite direction, so that's the contest— you hit it one way and she hits it the other way. The trick is to hit the ball so that it's hard for your opponent to reach the ball and hit it back. One strategy is to hit the ball downward so that it goes high (and hopefully out of reach) when it wraps around to your opponent's side. You win when you wrap the cord completely around in your direction and the ball hits the pole.
After you play a while kids can add rules that make the game more challenging and fun. Maybe you can allow only certain kinds of hits, or require that the ball wrap around high on the pole, or create funny penalties for "carrying" the ball or grabbing the string. Like all great games, there are loads of options!
Tetherball is one of those amazing outdoor games kids love to play at camp. Got a free minute? Let's play!
P.S. Want to learn more about tetherball? Check out this article.