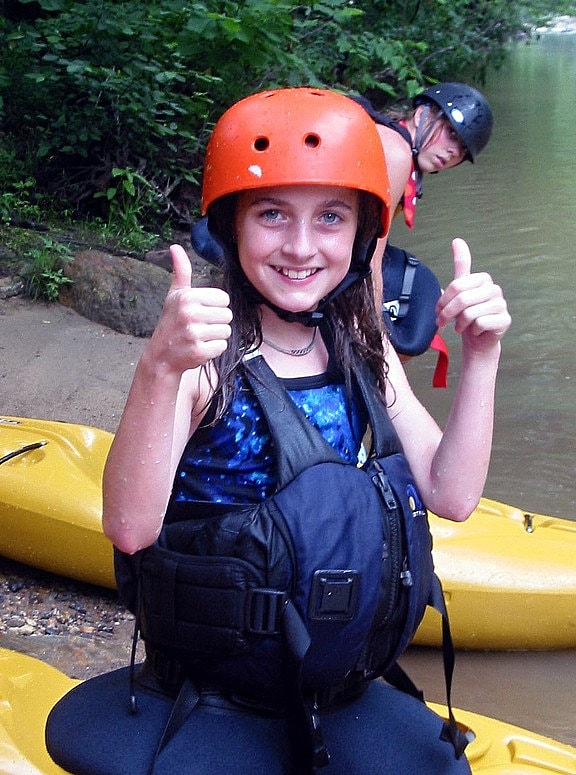 Gearing up for another adventure at camp! This time it's kids whitewater kayaking on the lower Green River over near Saluda, NC. Learning to paddle a kayak is another outdoor adventure activity that's incredibly satisfying for kids. Camps provide everything they need to get excited about the sport— the right equipment, step-by-step instruction, qualified supervision, and a perfect whitewater river.
It's really fun to strap on all the gear and settle into one of the cool kayaks, even if it is a little scary at first. But after kids practice getting out of the kayak when they flip over (a "wet exit") and eventually rolling back upright (a "roll"), they become more confident in the boat and can use their paddle to maneuver around obstacles in the river. It really gets fun when the camp kids can play on the river, surfing waves, running rapids, ferrying, and catching eddies.
Kayaking adventure for kids at camp. Very fun stuff.