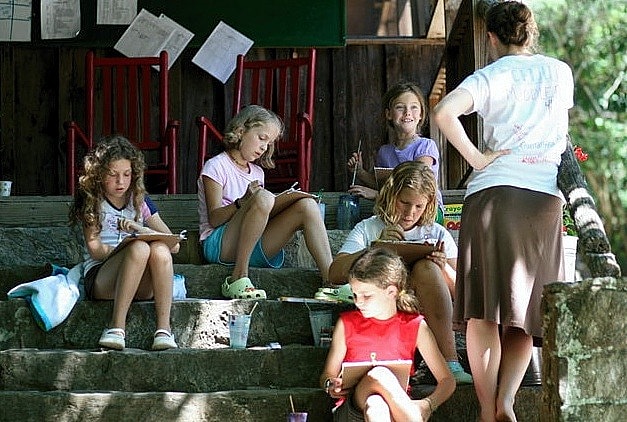 There are people in my life who I admire, who I emulate, because they, without hope for award or acknowledgment, joyfully and selflessly give all that they can in service to others. Many of these people are campers and counselors at Rockbrook Camp.
Rockbrook campers are often recognized for their good deeds by being awarded colorful, way-cool Bend-It-Back bracelets. And I mean that. They truly are way-cool. A mark of pride and contribution to the community.
I watch my co-workers exemplify selfless generosity every day as they put campers first, and I watch campers recognize this generosity and give forth to others on their own as well. From volunteering to do the dishes to making a card for a friend who doesn't feel well, RBC folks are about helping out.
To give selflessly – to put others before oneself – is a daunting task. But once the joy that is the product of such giving is recognized, it becomes the lifeblood of one's daily action; it is the lifeblood of this place. This is a joyous place that depends upon gracious giving and gratitude. May the bracelets be a reminder of this joy and the camp that thrives in it.