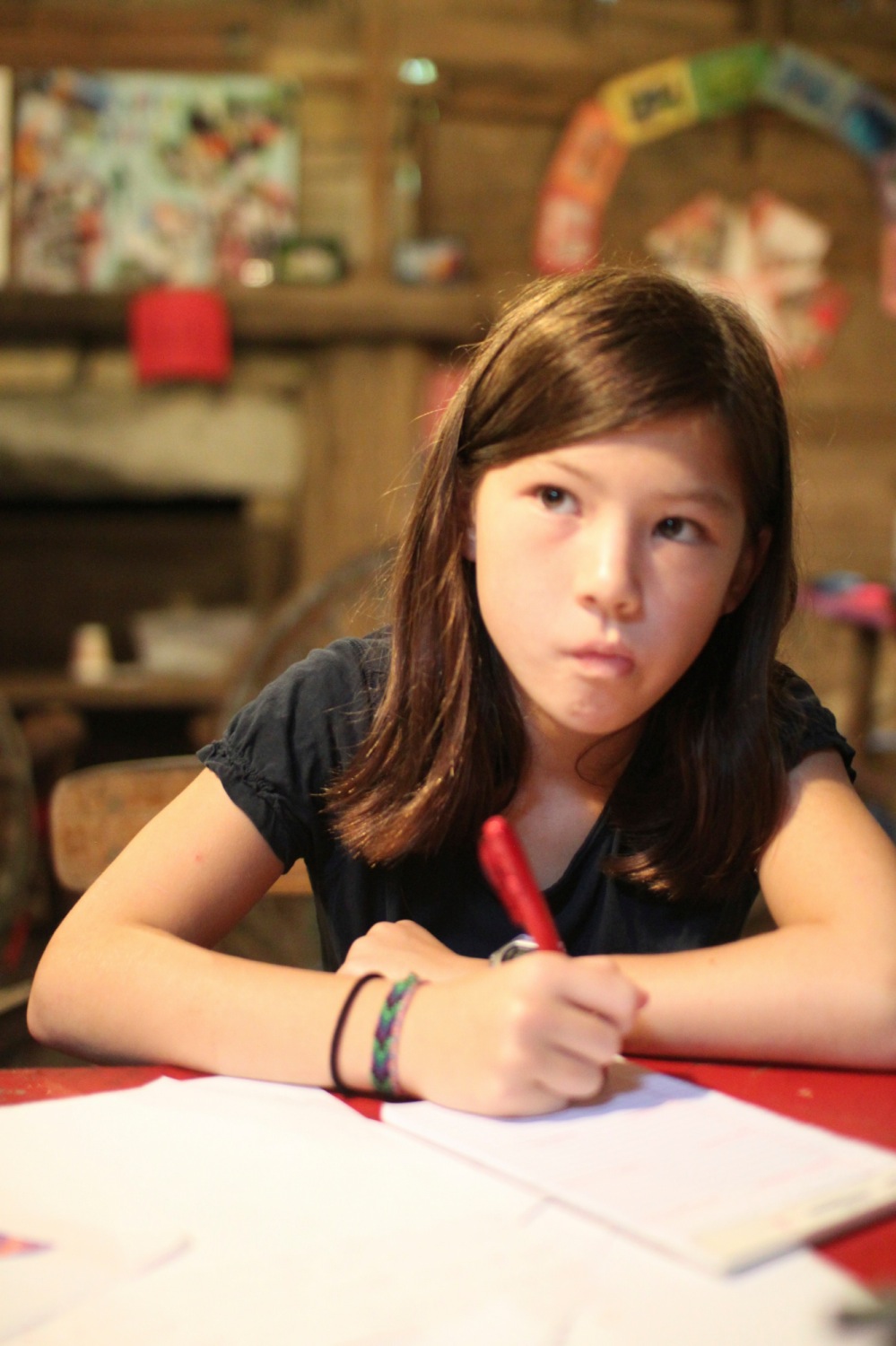 If you've ever read any of those swanky health and fitness or fashion magazines, you are most certainly familiar with the health and beauty tips that leap out at you from the pages: "torch calories", "create the perfect pout with your lipstick", "dress for your body type".
Although you probably won't find these on any newsstands or runways in the near future, the health and beauty tips you learn working at summer camp are way more fun than any we've ever read in a magazine. (Not to mention that they outlast all the trends!) Here's how we imagine a Rockbrook girl's advice column about how to look beautiful and live beautifully might read:
Dear Rockbrook Girl,
I'd like to improve my look, but I don't know where to start. Any suggestions?
-From: Confused about make-up

Dear Confused about Make-Up,
Great question! Well, lucky for you, I know a quick way to perk up your look. SMILE! Your face will automatically shine and shimmer; your complexion instantly brightened!
-Rockbrook Girl
Dear Rockbrook Girl,
I'm preparing for a very big event. I've picked out an outfit and I know what shoes I'm going to wear, but I cannot figure out what to do with my hair! HELP!
-From: All dressed up and no hair to go

Dear All Dressed Up,
Hmmmm. This is a tough one. Now you're probably referring to a red carpet affair or a party as a "big event", but I think that we can make a big event out of anything: brushing our teeth, writing a letter, wading in a creek. My general rule thumb about hair is to keep it simple. Dry it naturally, don't use any product, and if it ever gets in your eyes as you're exploring, throw those tresses in a ponytail!
-Rockbrook Girl
Dear Rockbrook Girl,
What are the hottest fashion trends for this summer?
-From: Wardrobe Warrior

Dear Wardrobe Warrior,
Keeping up with the trends can be difficult, but have no fear. This summer it looks like fashion is going to be easy and breezy. Any clothes that you can play, jump, and climb in should serve you well. Popular items in 2013 will be water shoes, one-piece bathing suits, worn-in T-shirts, and whities with a red tie.
-A Rockbrook Girl
Dear Rockbrook Girl,
I am looking for a new regimen for my skin? Any tips on how to achieve a clear complexion?
-From: Comfortable in my own skin

Dear Comfortable,
What you need is a mixture of dirt, lake water, sweat, and shaving cream. Ta Da! Happy skin from your head to your toes.
-Rockbrook Girl
For many more health and beauty tips, apply to work at camp TODAY!