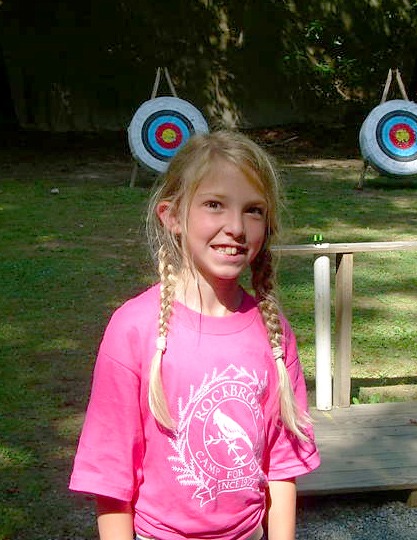 Here's a question that people ask frequently. "What are the different activities offered at Rockbrook Camp?" Or, "How many different activities can the girls do at camp?" It's really quite a list, but if you can imagine all the fun things girls would like to do at camp, Rockbrook covers the bases. Here's the list.
Sports
Archery
Riflery
Gymnastics
Sports (basketball, soccer, group games)
Swimming
Tennis
Drama/Play
Nature Discovery
Dance
Yoga
Crafts
Curosty (basket weaving, loom weaving, knitting, cross stitch)
Hobby Nook (batik, candle making, leather working, woodcraft)
Hodge Podge (tie dying, fabric painting, misc. decorations)
Pottery (wheel-thrown, hand-built)
Jewelry Making
Journalism & Creative Writing
Papercrafts & Scrapbooking
Outdoor Adventure
Backpacking
Day Hiking
Whitewater Kayaking
Whitewater Rafting
Whitewater Canoeing
Alpine Tower Ropes Course Climbing
Indoor Climbing Wall Climbing
Rock Climbing
Ziplining
Equestrian
Horseback Riding
Barn Club (Horse Grooming & Care)
Four different general categories— Skill-based, Creativity-based, Adventure-based, and Equestrian-related— that's 28 in all! There's certainly a lot going on. Lots of action! And this doesn't count any of the extra special events! Learn more about these camp activities.