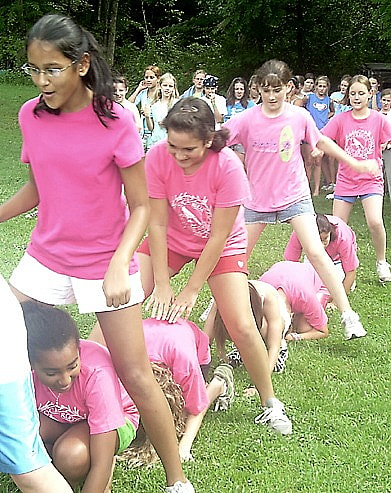 Most Sunday afternoons at camp, we have an all-camp activity, a game or event where all of the age groups get together and play. Here's an example where we split everyone up into three different teams (pink, blue and green!) and had different relay races… egg and spoon, leap frog, fill the cup, three-legged race, dizzy lizzy, balloon-knees, and so many more.
These are all great games that require some individual skill and a touch of physical coordination, but also plenty of cooperation and shared effort among each team's members. The best games for girls always require both.
In the end, we might keep score (though that's often optional) and one team might "win," but everyone has a fun time playing.