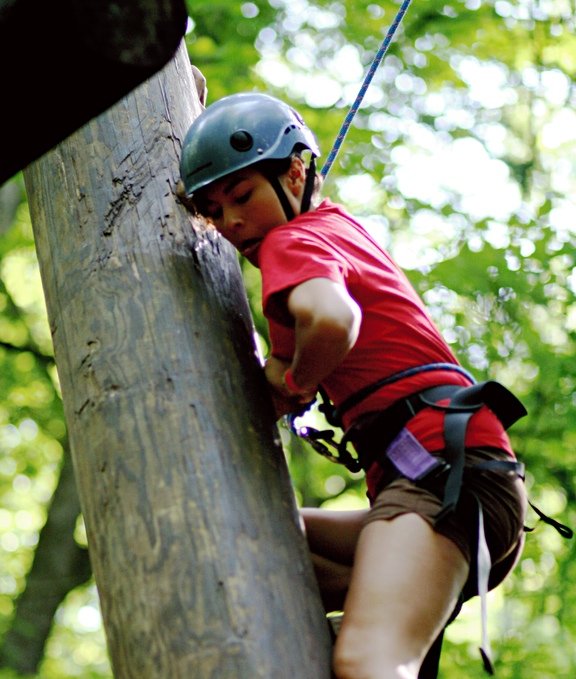 Are you ready for some adventure girls? Are you ready to put yourself out there, or up there as the case may be? Camp is the perfect place for girls to try out outdoor adventure sports. There's rock climbing, high ropes course climbing, wilderness backpacking, camping, hiking, whitewater kayaking and rafting, to name just a few.
But what makes these adventure activities? They all are a little intense, a little uncertain, and a little scary. They often test girls' mental resolve and determination, and sometimes require physical effort beyond the ordinary. Adventure activities usually require special safety equipment and techniques as well (think ropes, paddles, helmets, tents, etc.).
When girls first try adventure sports, they are usually surprised how well they can do. With quality instruction, encouragement, and some practice, most of the girls at camp can climb a real rock, paddle a kayak, and camp overnight in the woods— and this in just their first year at camp! Everywhere you look there are adventure girls at camp.