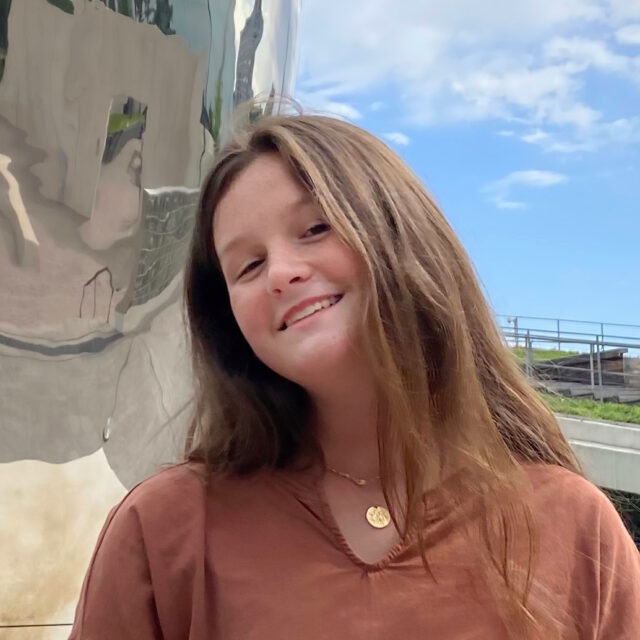 Blythe Kidwell
Hey y'all! I am Blythe Kidwell and I have lived in Atlanta, Georgia all of my life! I just graduated from Midtown High School, and plan on moving to Athens in August to attend The University of Georgia! GO DAWGS! My summers have been built around Rockbrook since 2011, and I could not be more excited to be back in the heart of the wooded mountains for another wonderful year! I will be working the July session this coming summer and I can't wait to see all of y'alls smiling faces again.
During the day at camp, you can find me making a bracelet on the J-Lodge porch or swimming at the lake. I also love anything adventurous and outdoorsy! This summer I am looking forward to sliding rock and maybe going whitewater rafting! At home I normally spend my free time getting lunch with friends, watching TV with my mom, or going on a walk.
Counting down the days until opening day! See y'all soon!! 🙂
Fun Facts
A Surprising Thing About Me
I'm an Eagle Scout!
Favorite Movie
Parent Trap (1998)
Favorite Camp Food
Po' Boys or Rock-Brookies!!!