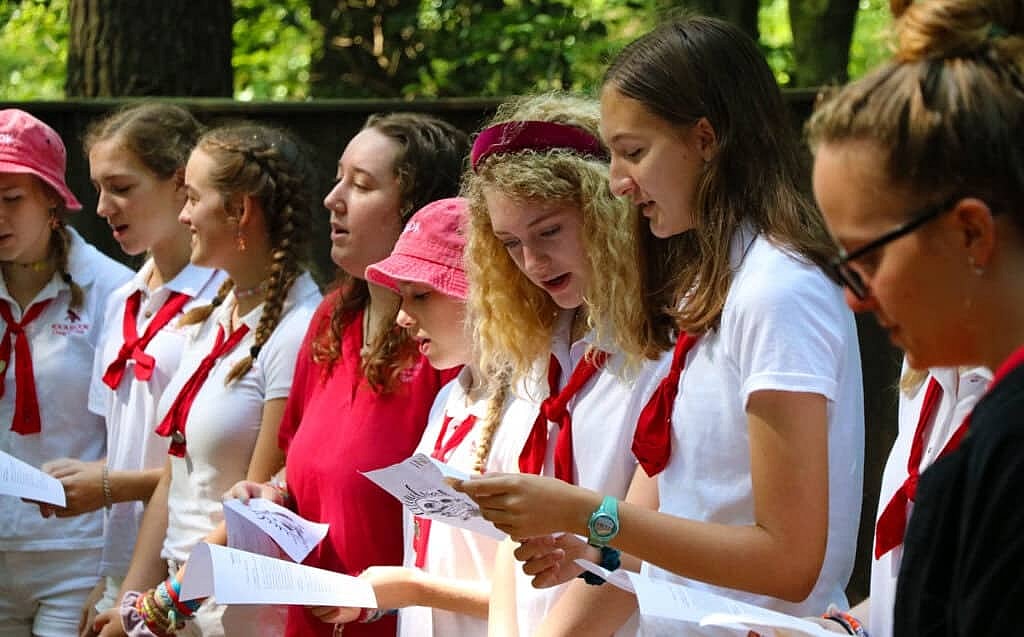 Sunday morning got off to a peaceful start with the sun shining, campers smiling, and donuts at breakfast. After flag raising, our chapel theme today was Individuality, and was led by our Senior line. Speakers were asked "what does individuality mean to you?," and several cabins led songs along the same theme. It was apt to have the teenage seniors lead this chapel since they have had the most experience learning to be themselves at camp.
One speaker explained that, to her, you need to be comfortable enough first before expressing yourself. This idea of comfort stuck with me, because it illustrates the feeling that is needed in order for you to share who you are. You can be comfortable in your own skin, but perhaps not comfortable in your surrounding environment. Both levels of comfort are essential in order to express your individuality, and at camp we strive to cultivate an accepting, loving environment in which girls can freely be themselves.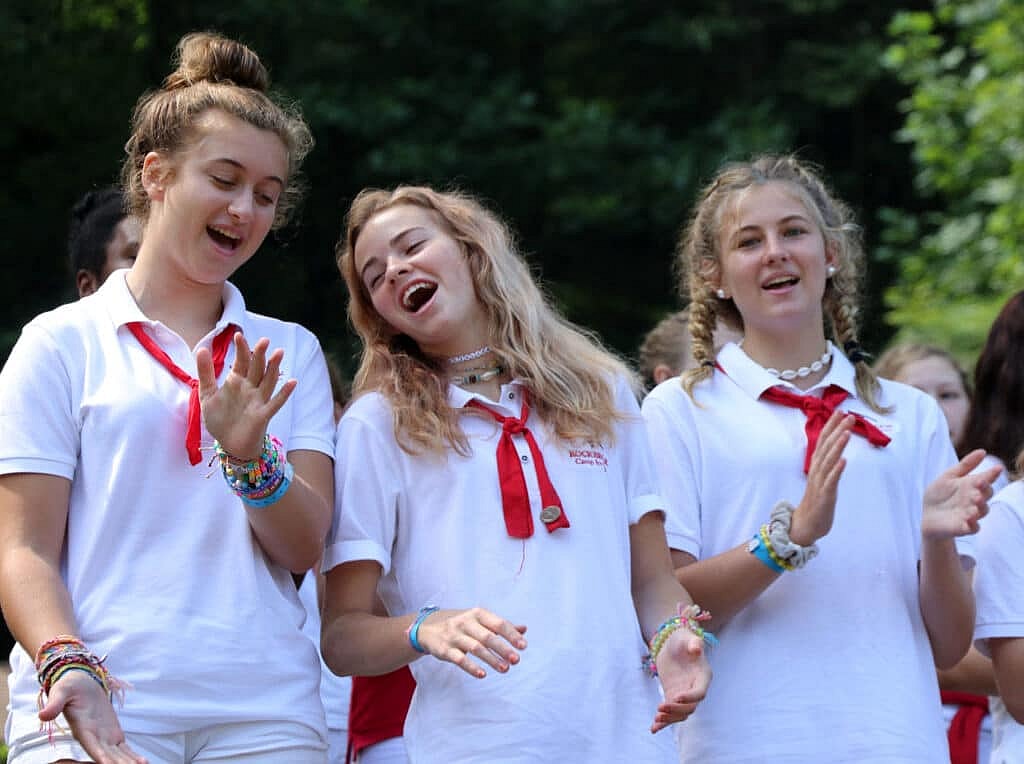 Outside of camp, we are all faced with pressures to act, dress, speak, or be a certain way. Expectations from school, peers, family, or society as a whole can weaken our desire to truly express ourselves. Whether this pressure comes from an internal or external source, it influences our actions and thoughts all the same. At Rockbrook, we try to minimize these pressures. Part of our mission "is to provide a haven for girls, a place of their own." We aim to provide a place where girls can practice being their own person—a space to be your most genuine self.
This afternoon, campers had a chance to practice just this at our Miss RBC talent show! Each cabin gets an opportunity to get on the stage in the gym and share a special talent. Some cabins create songs, dances, or even a non-talent talent show skit! Every act is unique, silly, and creative, showcasing the diversity of imaginations amongst the campers. The variety of costumes (avocados and tutus), goofy answers to questions ("dirt" as a new Dolly's ice cream flavor), and the laughs from the audience (good-natured and frequent) were proof that Rockbrook is a place for girls to be their most unabashed, genuine selves.